Champions League: Liverpool in quarterfinals despite rare home defeat to Inter
Liverpool, UK - Liverpool lost their year-long unbeaten home run, but won their Champions League last 16 tie against Inter Milan on aggregate, as a 1-0 defeat wasn't enough to overturn their first-leg advantage.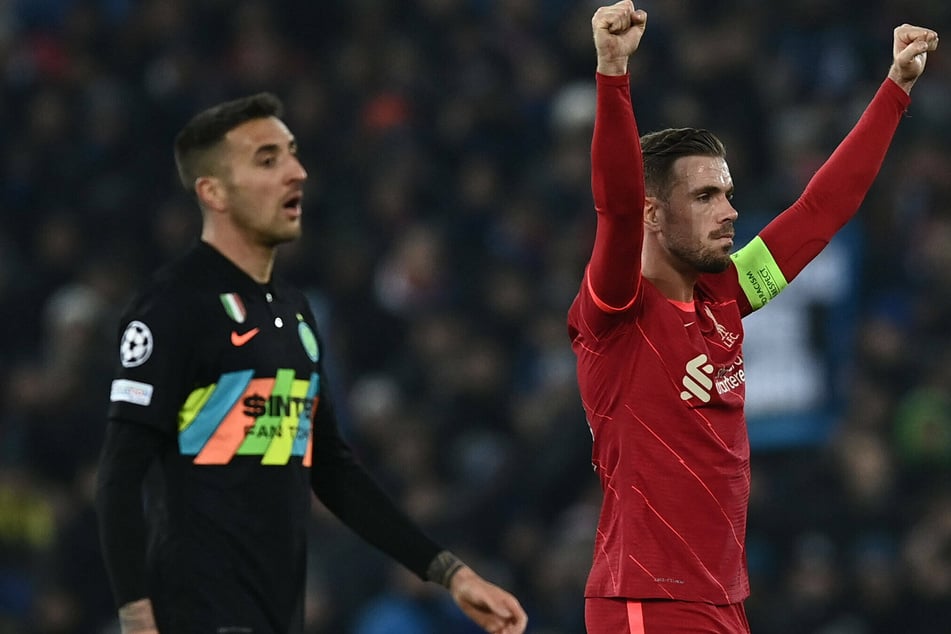 It's fair to say this was no Anfield classic, especially not in the first half. The atmosphere was as flat as the host team's performance, full of misplaced passes and build-ups breaking down. If Jürgen Klopp likes heavy metal soccer, then his band was playing a good few bum notes.
This criticism is all relative to Liverpool's incredibly high standards, of course. Inter managed to look slightly better by virtue of lower expectations, not necessarily by doing anything special.
The general mood wasn't exactly improved by a five-minute interruption due to a medical emergency in the crowd. There's no word yet on exactly what happened, but it seems like emergency staff got there in time.
Things picked up a bit after that and Liverpool's best man by a country mile, Trent Alexander-Arnold, sent in an appetizing free kick which Joel Matip slammed against the Inter crossbar. The Italian champions really don't like set pieces, another example being the resulting corner kick from which Virgil Van Dijk's threatened.
By halftime, though, Inter had their own moment of excitement. Hakan Calhanoglu surprised everyone but Liverpool's goalie Alisson with a good shot. It was a reminder that the tie wasn't quite over yet.
Seven minutes into the second half, it almost was. A simple but clever ball over the top of the Inter defense caused chaos, and with goalkeeper Samir Handanović sprawled helpless in the box, Mo Salah only managed to smack the post. All of a sudden, it was all 100-miles-per-hour soccer, crunching challenges, and breathless pressing.
The fans responded instantly, but Lautaro Martinez turned the volume dial all the way down with just over an hour gone. Picking up the ball on the edge of the Liverpool box, he lashed in the kind of rocket that ends up in a team's season highlight reel – only 2-1 on aggregate for the Reds, game well and truly on!
For about 60 seconds, that is, until Alexis Sanchez got himself sent off for a second yellow card. His foul on Thiago really left Spanish referee Mateu Lahoz with no choice, and Inter with very little hope of getting that all important second goal.
Salah hit the other post of Handanović's goal soon after, which ensured that Liverpool still had a nervy final phase to navigate. They did so fairly comfortably, and only Arturo Vidal's heroic block stopped Luis Diaz from grabbing a stoppage time equalizer.
The lineups
The player spotlight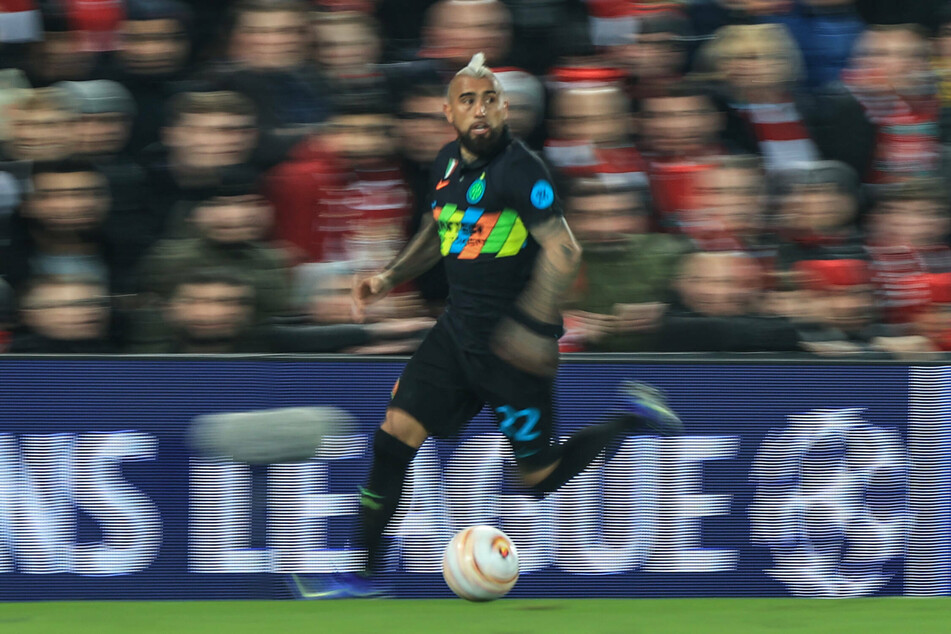 Speaking of Arturo Vidal, his manic energy was one of the main reasons Liverpool struggled to take full control of this second leg.
The Chilean will be turning 35 in May, but you'd never know it. A one-man midfield bulwark at times, he did everything Inter needed, whenever it was needed.
He wasn't perfect on the night, but then again, no one was. In chaotic times, Vidal still thrives and leads by example. His last-ditch tackle deep into stoppage time was the perfect illustration.
It may not have been enough to get Inter over the line in this tie, but very few teams come to Anfield and win, while also stopping Liverpool from scoring.
That's due in no small part to Vidal.
The big picture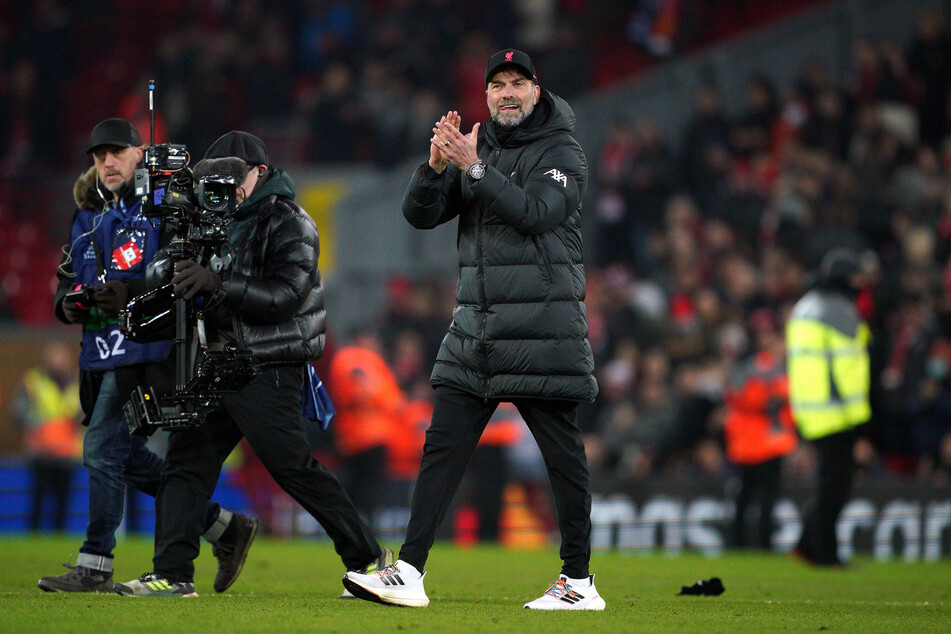 So there goes Liverpool's unbeaten home record, exactly one year and one day since it lost to Fulham in the Premier League. But if you're going to have a 28-game streak snapped, it might as well be while still going through to the quarterfinals of the Champions League.
Even on a night when they were less than impressive, Klopp's players still created more than enough chances to win, which should ward off any serious concerns. This team already has the EFL Cup trophy in the bag, sits only three points behind leaders Man City in the Premier League, and can look forward to more adventures in Europe.
Inter, meanwhile, can also take something from an ultimately disappointing result. Having gone five matches without a win until the past weekend, Simone Inzaghi's side looks back to its old self again, ready to contest what's shaping up to be a blockbuster Serie A run in.
This competition, though, is probably still a step too far.
Cover photo: IMAGO / Gribaudi/ImagePhoto