Champions League: Liverpool take huge step towards semifinals with road win over Benfica
Lisbon, Portugal - Liverpool overcame a slight second-half scare to overpower Benfica 3-1 and put one foot firmly in the Champions League semifinals.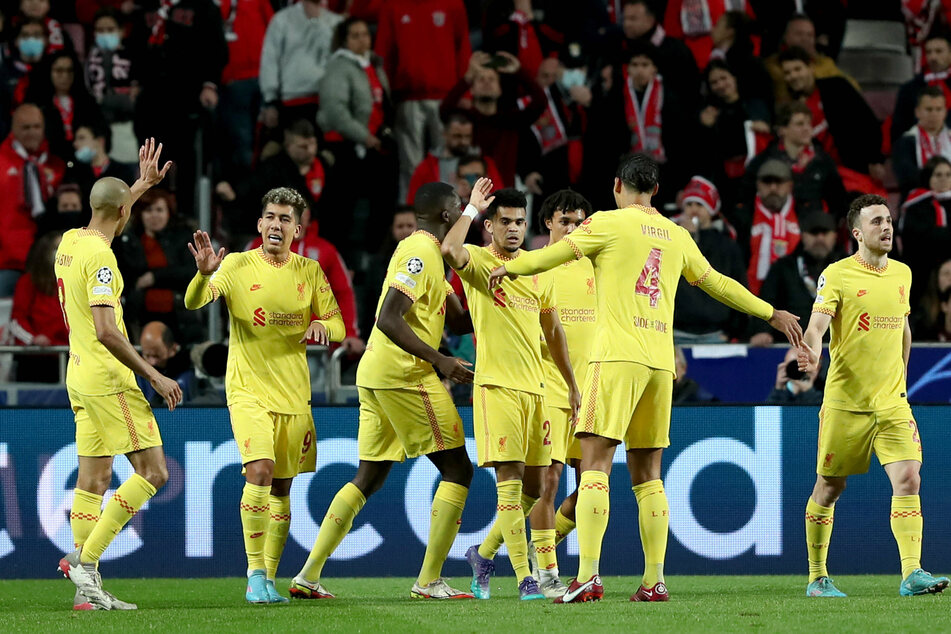 Stemming the Red tide was always going to be a tall order for Benfica, but surviving an attacking onslaught by Ajax in the previous round gave it some hope.
That hope was dented even before Ibrahima Konaté strolled inside the box unchallenged to open the scoring in the 17th minute from an Andy Robertson corner. Liverpool had already slashed through the home defense several times by that point, as Benfica proved utterly incapable of dealing with what was coming at it in the first half.
In fairness, who can handle the speed and movement of Luis Diaz, Sadio Mane, and Mohamed Salah? Back them up with Naby Keita's late runs into the box, as well as service from two of the top fullbacks in the world, and you've got a defender's nightmare right there.
Mane's goal just over half an hour in proved that point and then some. Adel Taarabt misplaced his zillionth and Alexander-Arnold instantly floated in a dreamlike ball for Luis Diaz, who set up the Senegalese striker with a tap-in.
It was all going swimmingly for Liverpool until Konaté decided to make it interesting after halftime. It was the definition of a brain fart, as the center back swung his leg at an easy cross and missed, leaving Benfica's Darwin Núñez with an easy finish. The previously subdued stadium came alive after that and another good chance for Everton only poured more fuel on the fire.
Jürgen Klopp, though, smothered it with some expertly-timed substitutions. Jordan Henderson, in particular, steadied the ship in midfield. By the final minutes, Benfica looked spent and Liverpool went in for the kill.
The irrepressible Luiz Diaz – as fresh in the final moments as he was at the start – sprinted onto a through ball from Keita, rounded goalkeeper Odysseas Vlachodimos, and pretty much ended the tie in the first leg.
The lineups
The player spotlight
It's become almost a contractual obligation for soccer announcers and analysts to point out that Luis Diaz is playing as if he'd been at Liverpool for years. But there's a genuine sense of amazement behind this repeated observation.
By any measure, this has been an almost absurdly perfect signing. The Colombian brought in from Porto in January looks tailor-made for Klopp's brand of soccer and he clearly relished his return to Portugal.
From the first minute to the last, he terrorized Benfica's Gilberto and by the end, Luis Diaz was the only member of Liverpool's starting front three still left out there.
No wonder, when you see how much fuel he still had left in the tank to score that third goal.
The big picture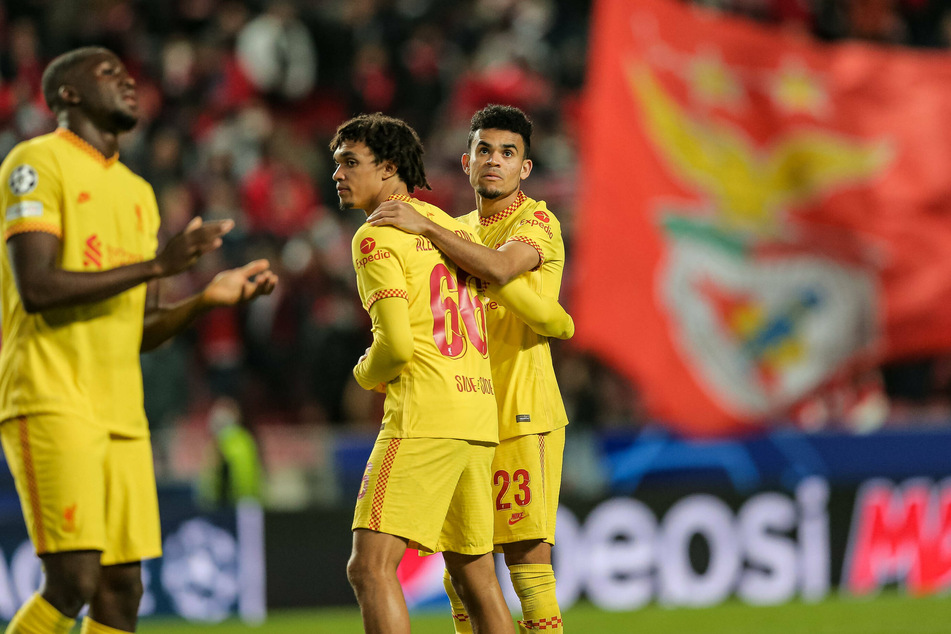 Everyone associated with Liverpool will spend the next seven days telling everyone within earshot that it's not over yet, just as they did after taking a two-goal lead home from their last 16 first leg against Inter Milan.
Although Klopp's caution was proven right back then, with the Italians causing Anfield to seriously sweat, it seems far less likely that Benfica can spice things up even to that limited degree. Sure, things looked hairy for a bit after Darwin Núñez's goal, but it all came about only because of Konaté's truly epic blunder.
Unless anyone else plans to lend the Portuguese side a helping hand or foot, Liverpool should be sailing through to the semifinals next Wednesday.x
Cover photo: IMAGO / NurPhoto