Champions League: Pulisic scores as Chelsea finish the job against Lille
Lille, France - Off the pitch, it's safe to say things aren't going great for Chelsea. On it, last season's Champions League winners took another step towards defending their title with a 2-1 win at Lille, which sealed their passage to the quarter-finals 4-1 on aggregate.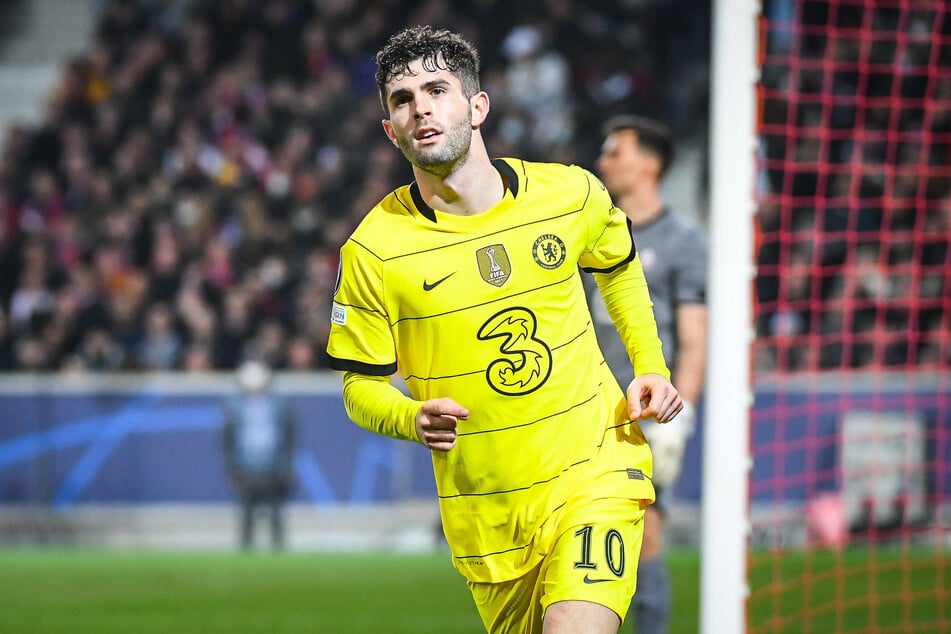 This was not easy and definitely not one of Chelsea's better performances.
Thomas Tuchel's team seemed almost surprised by Lille's whirlwind start. Despite having an extra player in midfield, Chelsea didn't match its opponent's intensity. What's more, the frightening speed of Gabriel Gudmundsson and NYC-born Jonathan David in particular was causing some significant problems.
The 22-year-old David played a role in Chelsea's short-lived scare. He was brought down by Trevoh Chalobah, who had just come on for the injured Andreas Christensen. The resulting free kick caused chaos in the box and during melee, Jorginho slammed his arm down onto the ball. It only took referee Davide Massa a quick look at the VAR screen to convince him that this was enough for a Lille penalty.
At 36, Burak Yilmaz doesn't really get nervous anymore and he slammed the spot kick into the top corner to combust an already red-hot atmosphere.
So far, the French champions' secret had been working brutally hard to stop Jorginho from having any serious time on the ball. But with seconds to go in the first half, they relaxed too early. Chelsea's Brazilian playmaker got a rare moment to really scan his options, one of which was Christian Pulisic darting into the danger area. One simple but sublime pass slipped the USMNT star through and his finish was just as good.
That was a painful gut punch for the hosts, but there was no sign of them being winded as they came out for the second half. Lille picked up where it left off, roared on by 50,000 fanatics packed into the Stade Pierre Mauroy. With just over an hour gone, Xeka cracked the post with a blistering header.
But then it happened again. Just as Lille had built up a head of steam, Chelsea doused the flames with prejudice. After what was without a doubt the Blues' best passing sequence of the match, Mason Mount – subbed on at halftime for Matteo Kovačić – bent in a perfect cross for César Azpilicueta, arriving at the back post. A kneed finish was enough to put any qualification fears to rest.
That was a blow too heavy for Lille to recover from and Chelsea spent the final 20 minutes in cruise control.
The lineups
The player spotlight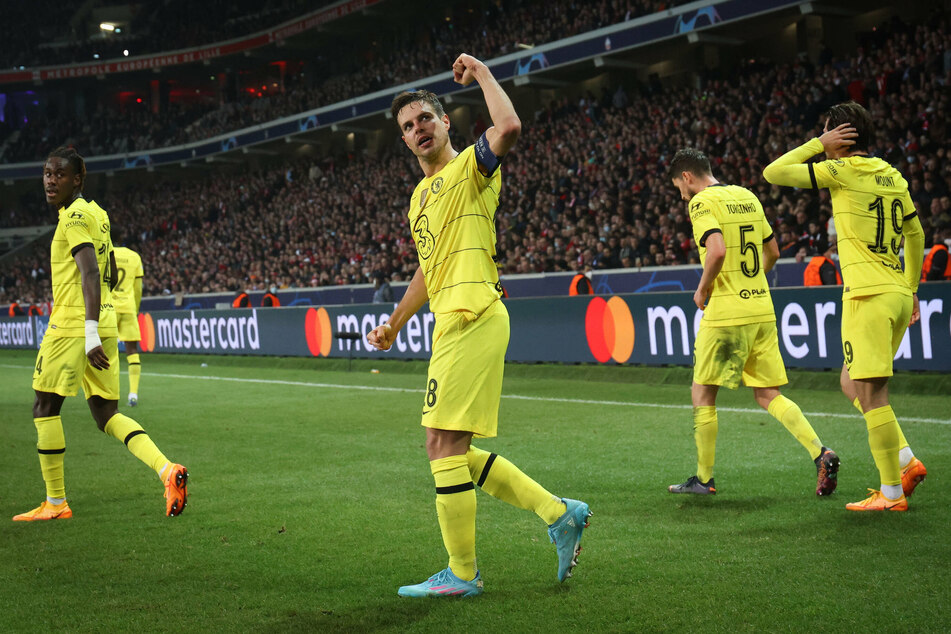 César Azpilicueta turns 33 in August, a month that will also mark 10 years in that blue shirt.
He's now on his eighth Chelsea coach. And yet, he's still there. Despite the wildly different styles of play he's been asked to adapt to – from Rafa Benitez's cautious discipline, to Antonio Conte's fullback-centered formation – Azpilicueta has been haring up that right wing more often than not.
Against Lille, he did just that, tirelessly putting out fires at the one end, only to pop up with support and eventually the winning goal at the other.
It feels a bit weird to talk about the future at Chelsea right now, but unless he leaves, Reece James will clearly be the main man for the right back position for years to come.
So it feels entirely fitting that a player who has won everything there is to win, during an era that is coming to a crumbling end, should lead something of a last hurrah on the pitch.
The big picture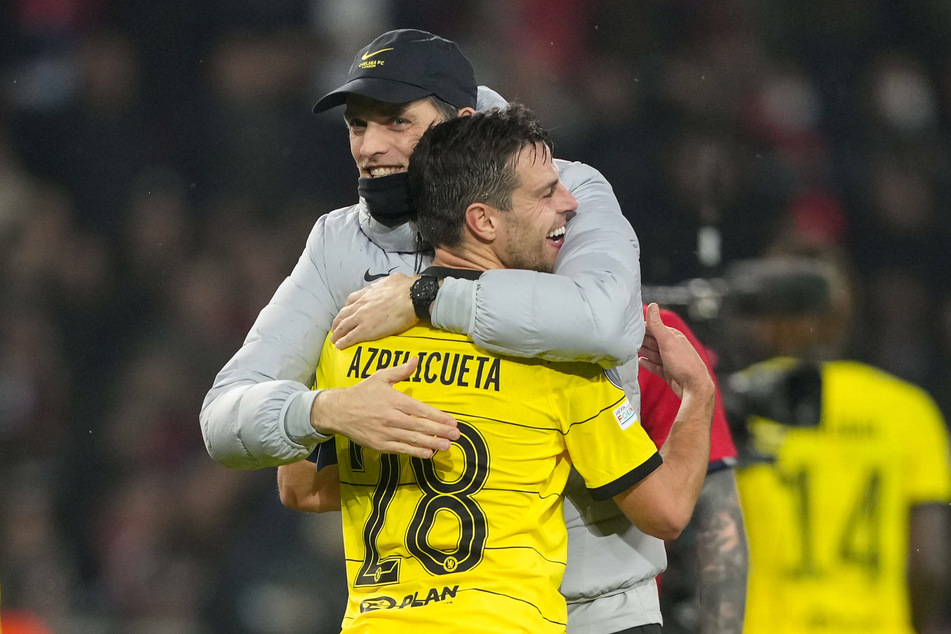 Sympathy for Chelsea is in very short reserve at the moment, to put it mildly. Having your entire foundation built on the rotten spoils of an oligarch who is now being chased out of town will do that to a club's reputation. So will asking for other teams to be dragged down into the mire with it, as Chelsea did with its mind-bending request to have its weekend FA Cup game at Middlesbrough played without any fans, since it has been barred from selling away tickets to its own.
This, though, is as easy as it's going to get for the Blues, at least until Roman Abramovich's name is officially no longer on the deed. The trip to Lille had been fully booked before the British government's sanctions against their owner came into effect. For the next European away game, Chelsea will have to make do with a budget of about $26,000.
For now, the turmoil hasn't infected results. But as the headaches mount, they might start reaching the players.
Cover photo: IMAGO / ZUMA Wire