"Have to match the intensity": Austin FC has much to prove against D.C. United
Austin, Texas – Ahead of Austin FC's next road match of its second season against D.C. United, head coach Josh Wolff and forward Maxi Urruti offered up insights on what it takes to win on the road in MLS.
Prior to the start of Wednesday's press conference, members of the media were told there would be no further comment by the club about the sudden and indefinite suspension of Cecilio Domínguez.
On Monday, the left-winger's agent, Diego Serrati, reportedly referred to his suspension as a "misunderstanding" in relation to his recently acquired green card. Serrati added that he expects the details to be clarified in a statement in the near future.
With no updates regarding the matter, Wolff turned his attention to Austin FC's upcoming road match on Saturday against D.C. United, who has lost its last two home games of the season.
"Going on the road is challenging, and we have to match the intensity first," Wolff said, noting that Austin FC must "become more difficult to break down" outside Q2 Stadium.
"I think those are things we can control," Wolff noted.
This will be Austin FC's second road match without Domínguez on the pitch, and his absence in the Verde and Black's draw against the San Jose Earthquakes was definitely noticed.
"We just need to keep being focused"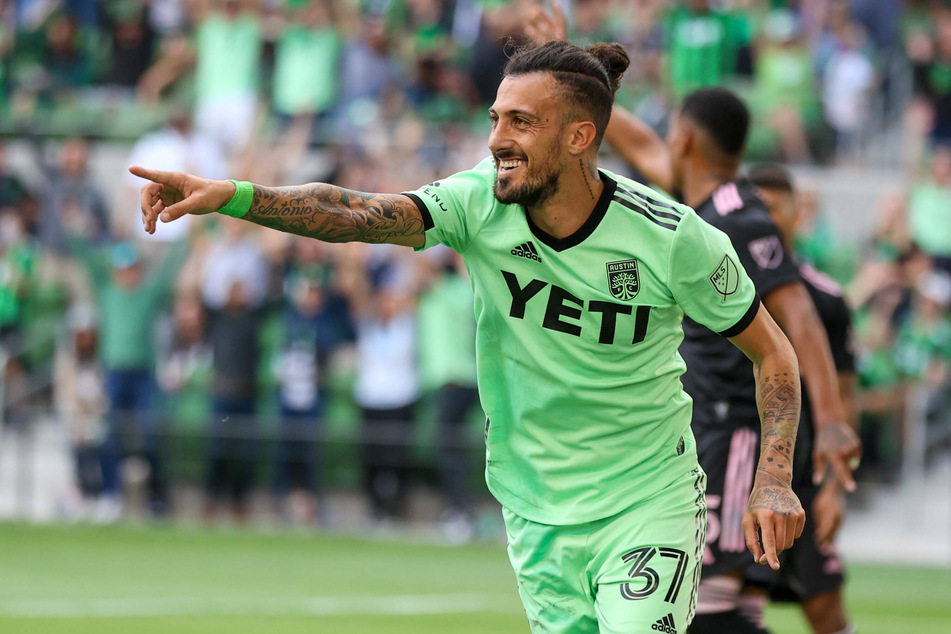 When asked how the club will mitigate the absence of a designated player, Wolff simply stated, "I think we've built a roster that has good leadership, good quality, [and] good depth," adding the Verde plans to "put out a team that's quite competitive."
While Wolff praised the players for "taking the game away" from Minnesota United FC on Sunday's 1-0 home win, Austin FC has struggled to come out victorious outside its home fortress of Q2 Stadium.
But Saturday's match against D.C. United gives the Verde another chance to prove the team isn't the same that faltered on the road in its inaugural season.
However, Wolff's desire to "score more goals [and] get more points" won't come easy, and might boil down to his untimely substitutions that have already proven costly in Austin FC's second season.
For Maxi Urruti, the key to winning a road match is ensuring he and his teammates "are on the same page," adding that the most important thing "is the group that we have, and just to know that we're unified."
"We know that [the] MLS [season] is long and there are many games, and we just need to keep being focused."
If one thing's for sure, it's that Urruti's perseverance on the pitch has led Austin FC to victory on more than one occasion in his first season with the club.
Will the forward strike gold once again in the Verde and Black's road match on Saturday?
Only time will tell as Austin FC faces D.C. United on Saturday at 6:30 PM CST.
Cover photo: Collage: IMAGO/ZUMA Wire & Icon SMI