Is soccer star Neymar in an open relationship with this sexy Brazilian beauty?
Paris, France - Wow, who is this Brazilian beauty and what does she have to do with professional soccer star Neymar?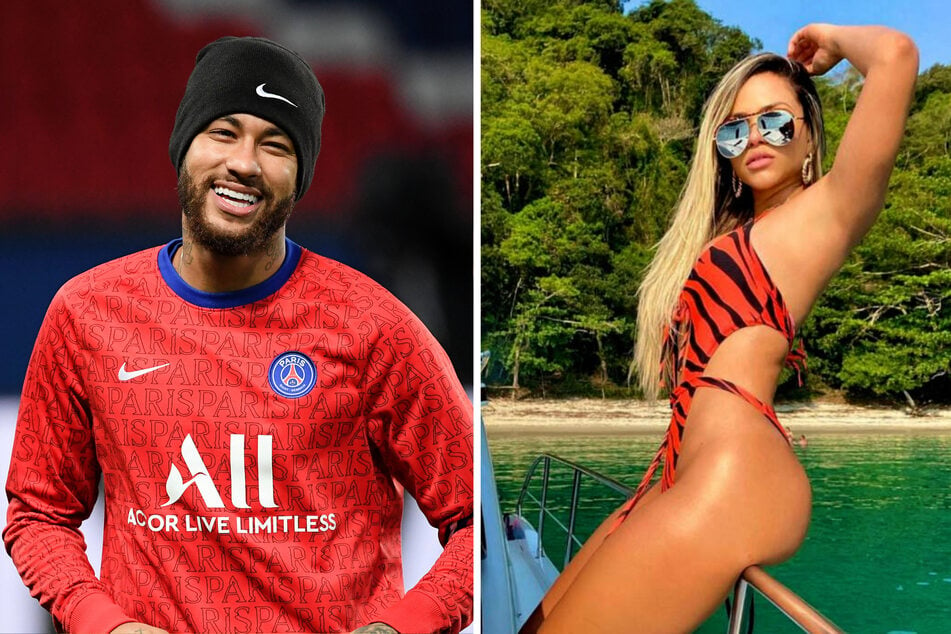 The world-class striker regularly has his opponents on the ropes on the field, both for the Brazilian national team and for his club Paris Saint-Germain. But things are a bit less clear-cut when it comes to the 28-year-old's love life.

Until recently, the Instagram model Natalia Barulich (28) was thought to be Neymar's serious girlfriend, but there are now reports of another candidate.

According to the Brazilian website Extra, Neymar has been in an "open relationship" with singer Gabily since March 2020. The 25-year-old is a big celebrity in her own right in Brazil and she has been repeatedly seen with the soccer player in recent months.
However, Extra claims that the two are keeping things easy-going with an open relationship.

Instagram hints of a possible relationship between Neymar and Gabily
The athlete and the singer met on Instagram at the beginning of the coronavirus pandemic, after he slid into her DMs.

Since then, there have been repeated hints of a relationship between the two of them on their social media accounts. In July, Neymar even appeared in one of Gabily's music videos.
On top of all that, Gabily has recently been posting a lot of pictures of herself in Paris.
If true, this loose arrangement would certainly fit with Neymar's adventurous life.

After all, he already has a son with ex-girlfriend Carolina Dantas and a long list of supposed partners and lovers.

Cover photo: imago images / PanoramiC & Instagram/Screenshot/gabily