Qatar World Cup: Human rights groups call for compensation for workers and families
Qatar - Human rights organizations have reiterated their call for significant compensation for workers killed, injured, or deprived of their fair wages during the construction of World Cup stadiums in Qatar, as well as their families.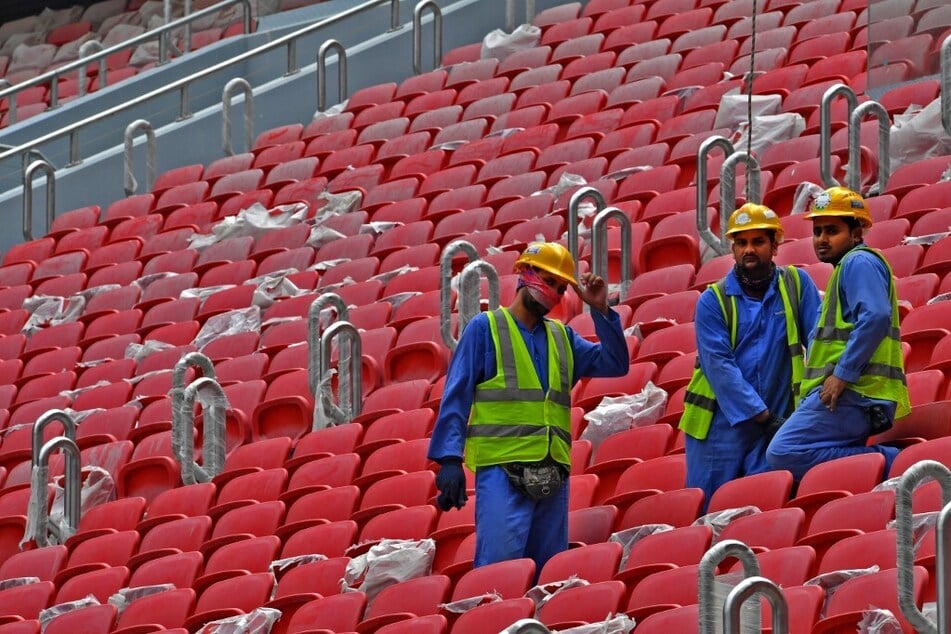 Human Rights Watch, Amnesty International, and FairSquare in a statement on Tuesday have called on partners and sponsors of the upcoming World Cup to increase pressure on soccer's governing body FIFA and host Qatar in this regard.

In July, the three organizations wrote to FIFA's 14 corporate partners and World Cup sponsors urging them to "call on the football body to remedy abuses of migrant workers linked to preparations for the World Cup."
Four of them – AB InBev/Budweiser, Adidas, Coca-Cola, and McDonald's – have stated their support for such financial compensation.
The other 10 sponsors, among them Visa, Hyundai, and Qatar Airways, have offered no public support and have not responded to "written requests to discuss tournament-related abuses."
"Brands buy rights to sponsor the World Cup because they want to be associated with joy, fair competition, and spectacular human achievement on the playing field, not rampant wage theft and the deaths of workers who made the World Cup possible," said Minky Worden, director of global initiatives at Human Rights Watch.
The groups have also called on Qatar and FIFA to provide financial compensation to the families of migrant workers who have been killed during construction.
"There is nothing Qatar nor FIFA could ever do to make up for the loss of a loved one," said Nick McGeehan, a founding director of FairSquare. "But financial compensation to struggling families for migrant worker deaths could provide some financial respite and potentially reduce lasting harm."

Cover photo: GIUSEPPE CACACE / AFP