Baffled man discovers Google listed him as a "Sadist" serial killer
Zurich, Switzerland - Google algorithms made a mistake that could have been costly for one young man when search results pinned him as a prolific serial killer from the 1970s, known as "The Sadist".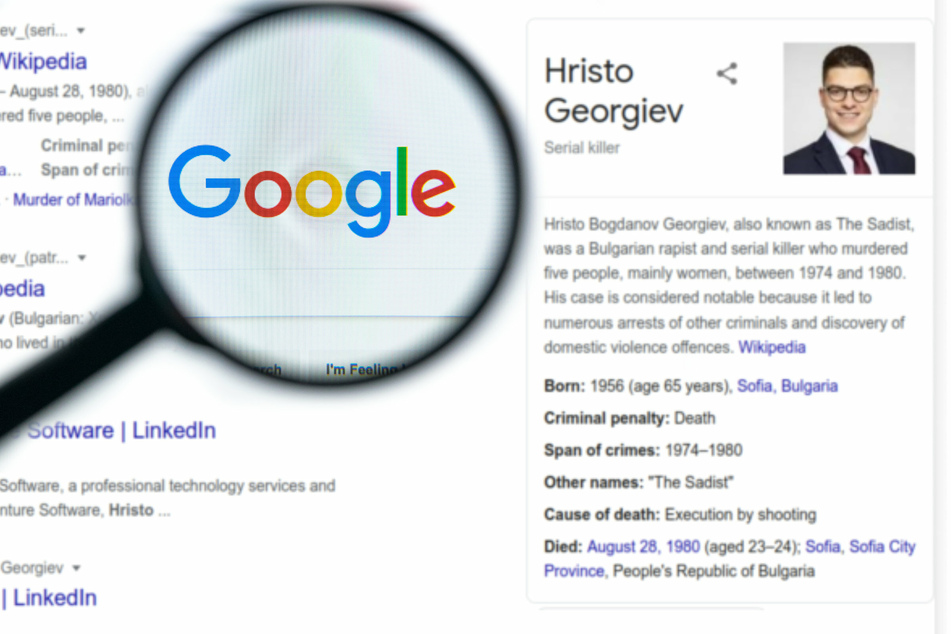 "It turns out that Google's knowledge graph algorithm somehow falsely associated my photo with the Wikipedia article about the serial killer," says Hristo Georgiev, who only left university a year or two ago, and isn't old enough to be a serial killer from the 1970s.
Android Authority picked up the story after Georgiev shared his experience in the forums on Hacker News.
Georgiev had just successfully sold a property management software company he built during university in Bulgaria when he got word from friends that Google had pegged him for a mass murderer.
By that time, he had relocated to Zurich, Switzerland, and was blogging about life there. When he got the message from his friends and searched for his own name, he found his name and photo listed under the title of "serial killer" on the first page of the search.
Thinking it was some sort of prank, he realized that though there had been a serial killer by the same name, his photo wasn't linked to the Wikipedia article popping up in the results. It had been a failure of Google's Knowledge Graph, which pieces together relevant information from different sources and delivers it in those boxes that pop up when you search for common information.
"The rampant spread of fake news and cancel culture has made literally everyone who's not anonymous vulnerable. Whoever has a presence on the internet today has to look after their online representation," he said in a personal blog post.
He added that, because he's not in the US, he can't take any legal recourse against the tech giant.
Cover photo: Collage: https://hristo-georgiev.com & 123RF/bigtunaonline