Car owner captures incredible moment when his vehicle vanishies into into a huge sinkhole!
Mumbai, India - Wishing for the ground to open up and swallow you is a familiar feeling, but the sight of it actually happening makes for a pretty incredible video!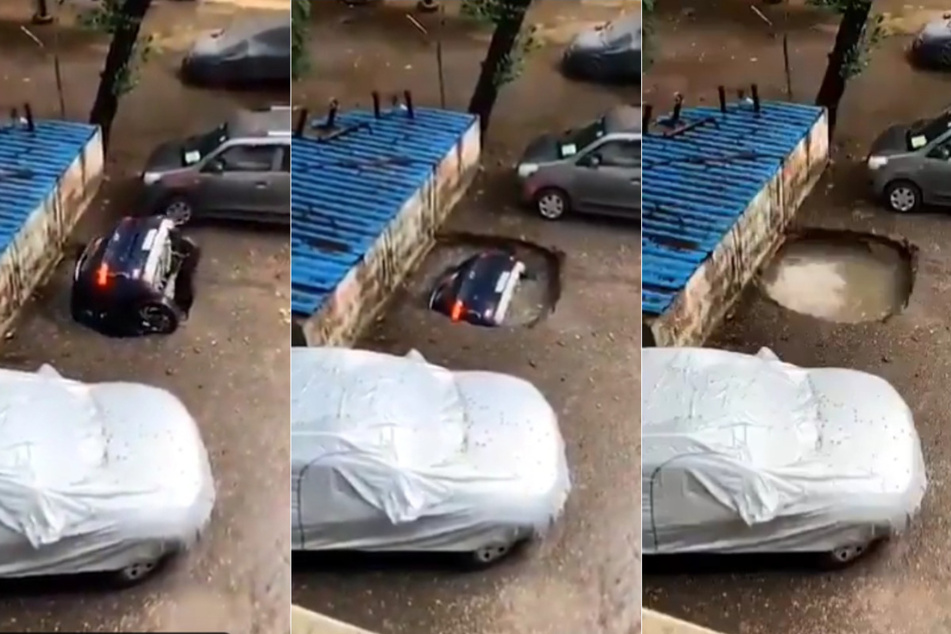 A viral clip posted on Sunday is making people from all over the world shake their heads in disbelief. Did that car really just sink into the ground?
The mind-blowing scene unfolded in Mumbai, India, and was captured by Dr. Kiran Doshi, the owner of the vanishing vehicle.
The 67-year-old couldn't believe his eyes when he saw his car slowly but surely disappearing into the bowels of the earth. How is something like this even possible?
According to The Indian Express, the parking lot was built over a former well whose concrete structure had deteriorated over time.
"Heavy rainfall led to the incident," according to the officers who began pumping water out of the collapsed portion of the parking space in the evening.
"We removed the water from the well using pumps and after we spotted the vehicle, we lifted it with the help of a crane," an officer said.
Nobody was injured in the incident.
Because Indian cities' infrastructure isn't always up to par, it's not too uncommon for sinkholes to suddenly open up.
Cover photo: Screenshot Twitter/@SuboSrivastava