Jersey City councilwoman under pressure to resign after shocking hit-and-run caught on video
Jersey City, New Jersey - Jersey City Councilwoman Amy DeGise is under pressure to resign after the city released video of a shocking hit-and-run incident.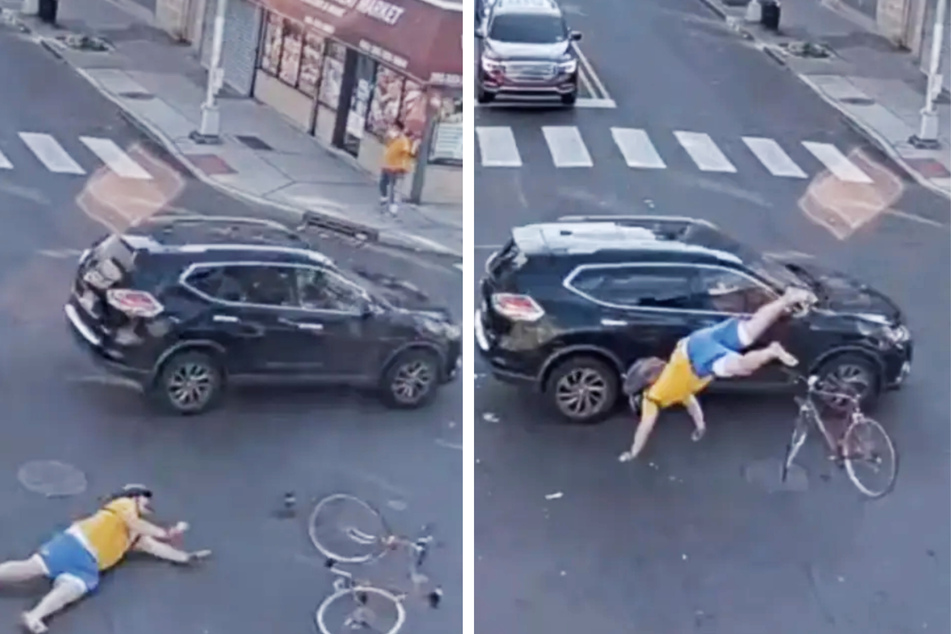 On the morning of January 19, Andrew Black (29) was riding his bike down Martin Luther King Drive, on his way to make a delivery for Uber Eats, when he was struck by a vehicle.
Video footage shows a black Nissan Rogue SUV hit the cyclist head on after he passed through a red light, catapulting him off his bike.
The driver, identified as Councilwoman Amy DeGise, appears to drive off without stopping to make sure Black was ok.
"I'm still a little shaken up. I have to go to the doctor today to get the pain checked out," the victim told CBS New York.
He has also created a GoFundMe to help pay for medical expenses.
In New Jersey, anyone that causes harm to another due to a hit-and-run incident can face felony charges.
DeGise, who hasn't been charged yet, told the New Jersey Globe through a spokesperson that "she has no intention of walking away from the commitment she made to serve the people of Jersey City."
While Black said he's "not going out for vengeance," he and other Jersey City residents are calling for DeGise to resign. Some even went as far as creating a Change.org petition that has already garnered nearly 1,500 signatures.
"Someone of prestige [who is] demanding to uphold and clean our streets or whatever they're calling it… can't even do it themselves," Black also said. "It really upset me."
A rally demanding DeGise's resignation will be held in Jersey City on July 30.
Cover photo: Screenshot: Twitter / @clammyfresh