Long Island woman seen getting swallowed by sinkhole on doorbell cam
Huntington Station, New York - A Long Island woman and two others were accidentally swallowed up by a sinkhole very early in the morning, dubbing it an experience they will never forget.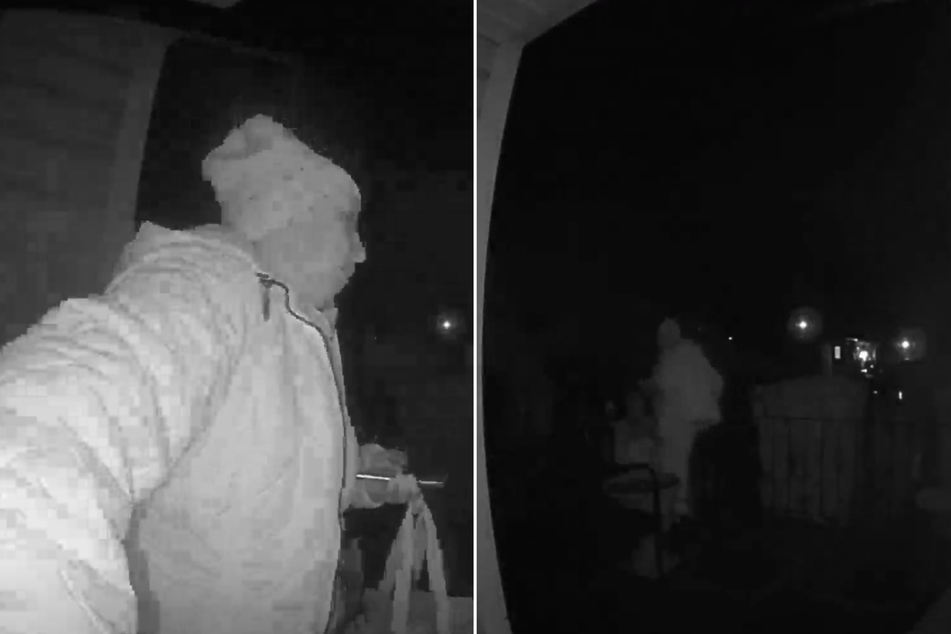 Luz Bedoya (71) woke up early on Thursday expecting a day like any other. Little did she know it would be anything but ordinary.
Shortly after 6 AM when it was still dark outside, Bedoya left her home in Huntington Station and was headed to work.
A Ring doorbell camera at the residence caught footage of Bedoya in the frame one moment, and gone in the next after she was swallowed by a sinkhole that opened up in the front yard of the home.
An elderly man and woman, both in their 60s, attempted to help their neighbor, but they soon fell into the hole, as well.
According to NBC New York, homeowner Benjamin Orengo found the three victims, one of which was his wife, trapped in the six feet deep and six feet wide hole. They were up to their knees in mud.
"They were worried about going down. I tell them don't move. It's like quicksand right?" he says.
Using a ladder and an extension cord, Orengo and two Suffolk County police officers were able to pull them out.
The victims were taken to the hospital for evaluation. Fortunately, Bedoya and one other only suffered from minor injuries.
"Everybody is doing okay thank God... It could have been worse," Orengo said.
The Town of Huntington's building inspector has been called to the residence to conduct an investigation into the property and what caused the sinkhole.
Cover photo: Collage: Screenshots / Ring.com video