Nepal plane crash: Pilot's actions in run-up to disaster revealed
Kathmandu, Nepal - The pilot of the Yeti Airlines jet that crashed on Sunday, killing all 72 on board, had wanted to land on a different runway than initially assigned, a Nepalese aviation official told DPA on Monday.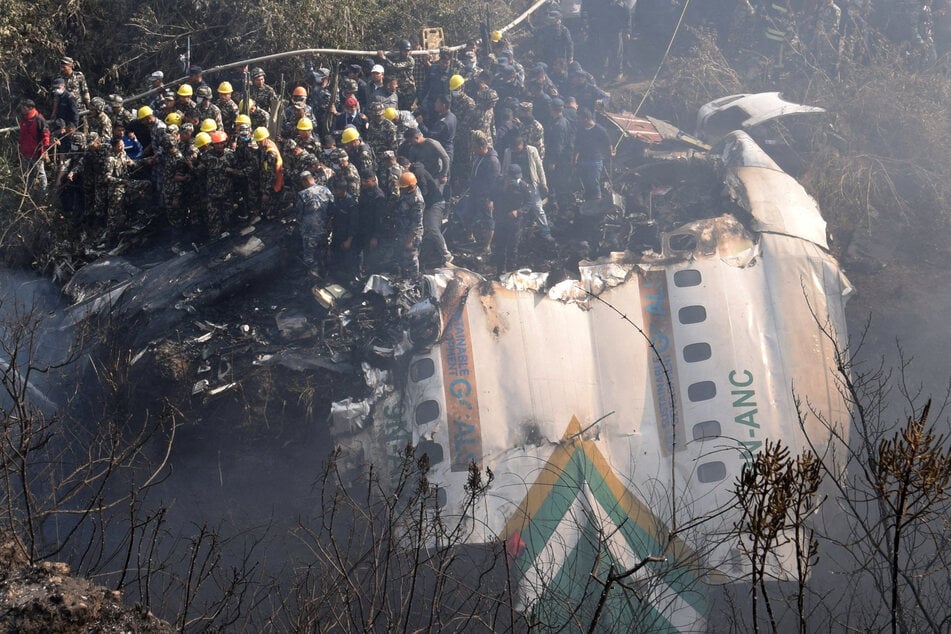 But Jagannath Niraula, a spokesperson for the Civil Aviation Authority of Nepal (CAAN) said no distress calls were reported from the pilot.

"We haven't received any reports of distress calls before the crash," Niraula told DPA. Everything seemed normal until the plane was given permission to land at the newly built Pokhara International Airport, he said.
The crash orphaned the 22-year-old daughter of co-pilot Anju Khatiwada, according to a report by the myRepública news website. Khatiwada's first husband – also a pilot – had died in a similar crash in 2006, Yeti Airlines told dpa.
As of Monday, Khatiwada had not officially been identified among the victims of the crash.
Investigators are still analyzing the black box, which was found on Monday. So far, 69 bodies from the 72 on board have been recovered. No survivors are expected.
The crash is one of the worst in the history of Nepal, a country with a poor aviation safety record.
Nepalese recovery efforts hampered by location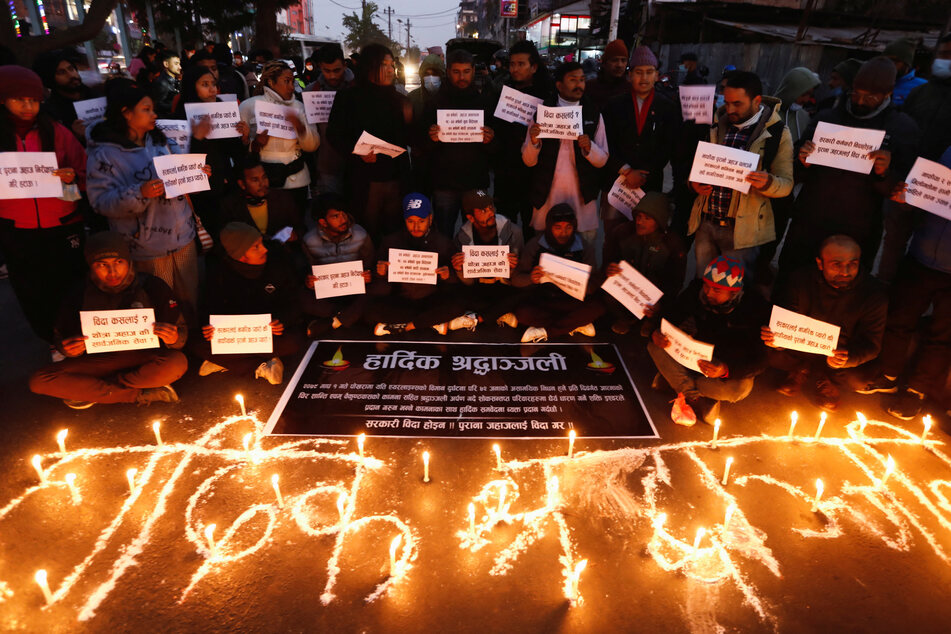 "Our teams are still searching for the remaining three people on board the plane," a senior administrator in the Kaski district said. "It's taking longer than expected because the wreckage of the plane is scattered in a gorge," he said.
The aircraft was in contact with the local air traffic control room until 10:50 AM local time (12:05 AM EST) on Sunday, according to the CAAN.
Hundreds of emergency personnel as well as members of the army were mobilized in the search and rescue effort.
There were 53 Nepalis, five Indians, four Russians, two Koreans, and one person each from Ireland, Australia, Argentina, and France on board the flight, CAAN said.
Meanwhile, a video circulating on social media was reportedly made by one of the passengers. It was apparently streamed on Facebook and shows the last 90 seconds before the crash.
It initially shows several people laughing on the plane and a view out of the window. The landing approach seems calm, then suddenly fire breaks out as screams ring out before a loud crash silences them.
Cover photo: REUTERS