Pool party ends in tragedy as huge sinkhole suddenly opens up
Karmei Yosef, Israel - A pool party in Israel turned deadly after two men were suddenly sucked in by a mysterious sinkhole and only one made it out alive.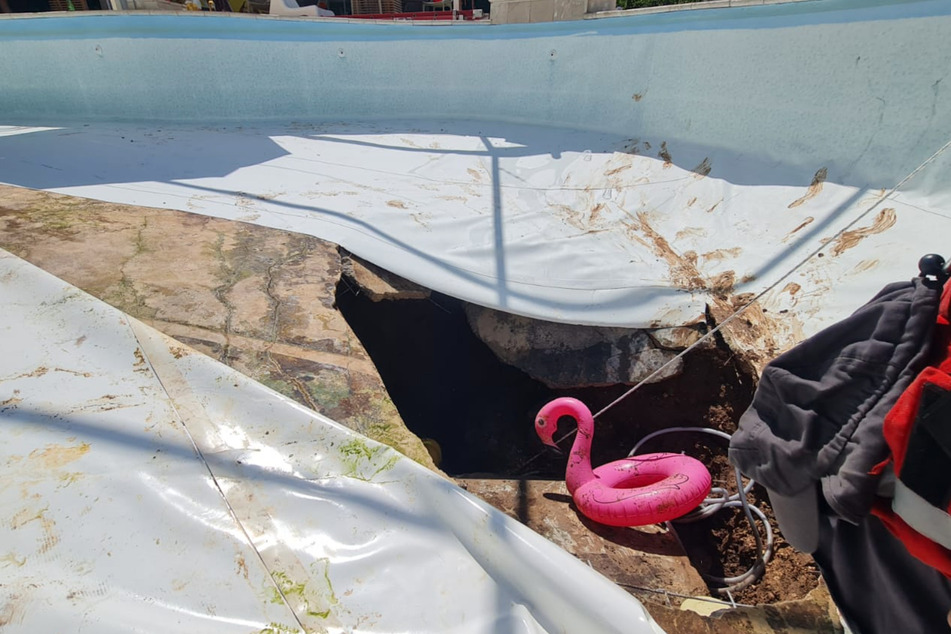 The incident took place at a company party in Karmei Yosef on July 21, about 25 miles from the major city of Tel Aviv. Just as work colleagues were enjoying themselves – some splashing around in the pool – a sinkhole suddenly ripped open at the center of the basin.
The Times of Israel cited an eyewitness, who spoke to the Israeli Channel 12 and described the shocking scene: "The water level suddenly started receding and a hole opened up, creating a vortex that swept two people inside."
One of them was 32-year-old Klil Kimhi of Tel Aviv. His body was only recovered four hours later, as rescue services struggled to conduct their operations.
Footage shows everything in the pool being sucked into an ever-widening hole in a matter of seconds. Large inflatable pool toys disappear, as people react with horror in the background.
Police place homeowners under arrest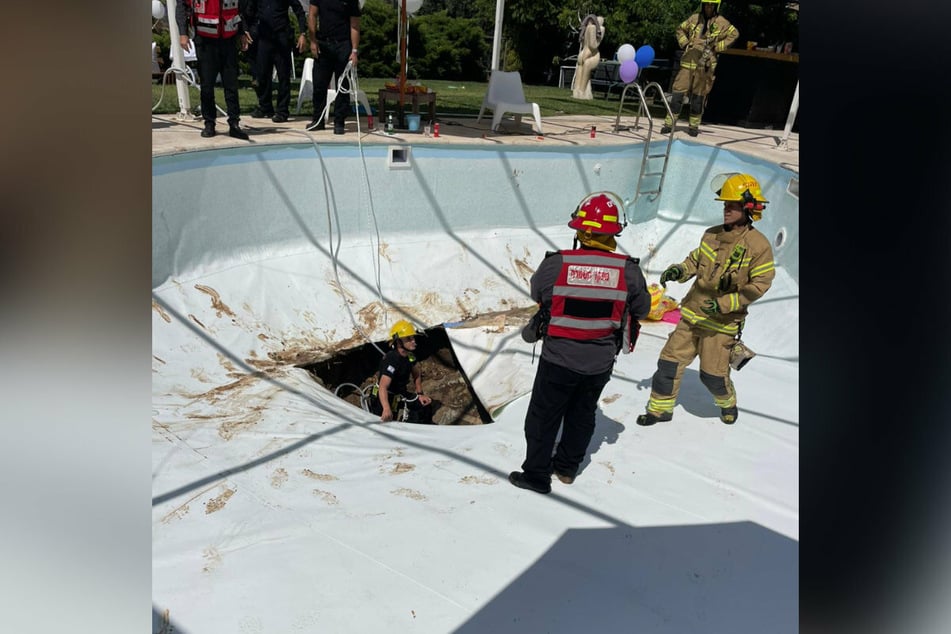 Six of the approximately 50 party guests are said to have been in the water during the accident.
While a 34-year-old man was able to escape from the hole – which was later identified as a so-called collapse doline – with minor injuries, it was too late for Kimhi.
The owner of the home, a couple in their 60s, have been placed under house arrest on suspicion of involuntary manslaughter. They stand accused of building the pool without proper permits.
A Jerusalem Post editorial argued that a "proper survey of the area would have revealed the problematic caverns and tunnels that contributed to the development of the sinkhole."
It poited out a disturbing pattern of public safety failures in Israel, including the catastrophic Meron distaster in 2021, a crush which killed 45 people during an annual pilgrimage.
Cover photo: Collage: Screenshot/Facebook/Israel Fire & Rescue Authority