Surfside building collapse: State of emergency declared
Surfside, Florida - A massive rescue effort is underway in Surfside, near Miami Beach, Florida, after a 12-story building collapsed into a pile of rubble overnight.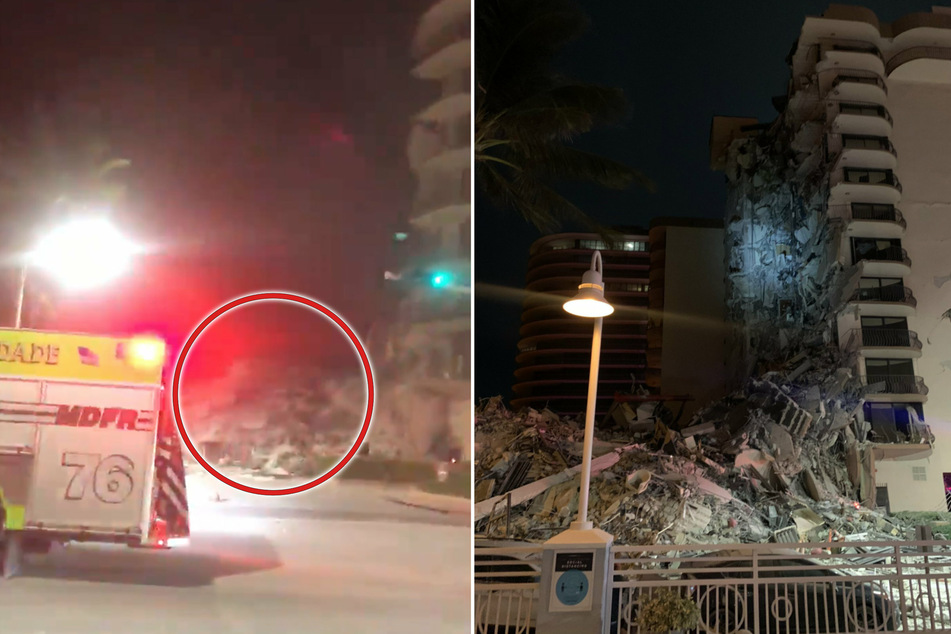 "MBPD and @MiamiBeachFire are assisting the Town of Surfside at a partial building collapse located at 8777 Collins Avenue in Surfside, Florida. Multiple police and fire agencies from across Miami-Dade are assisting," the Miami Beach Police Department tweeted just before 4 AM EST.

The Miami-Dade Fire rescue also added that "[over] 80 MDFR units... are on scene with assistance from municipal fire departments."
The 8777 Collins Avenue address corresponds to Champlain Towers South, a buliding completed in 1981 which has over 130 condos listed.
A video posted on Twitter shows the aftermath of the collapse, filmed by a man staying across the street at the Bluegreen Vacations Solara Surfside resort. "The building... one of these huge buildings – gone! Right here beside us, the craziest thing I've ever heard in my life," he says.
The clip was posted by Twitter user JC Groves, who added: "This is my brothers video. His family were sound asleep in the hotel feet away from the collapsed building. They are sitting on the street in their pajamas with no shoes on after being evacuated."
Update, June 25, 6:35 PM EST: FEMA and Biden approve emergency aid as class action lawsuit is filed
The Federal Emergency Management Agency (FEMA) and President Biden have approved the emergency declaration from the state of Florida.
FEMA has additionally deployed additional search and rescue teams to help sift through the debris.
Medical examiners have been continually trying to confirm the identity of the deceased victims.

A class action lawsuit has been filed by residents against the condominium association for negligence. It currently seeks damages in excess of $5 million, according to CNN, but the number could increase.
Update, June 25, 9:00 AM EST: Mayor confirms four dead, 159 missing
Miami-Dade County Mayor Daniella Levine Cava issued an update on the number of people dead and still unaccounted for after the Champlain Towers South collapse.
At a press conference just after 8 AM EST on Friday, she said: "Unfortunately, this has been a tragic night. We do have 120 people now accounted for, which is very, very good news. But our unaccounted for number has gone up to 159. In addition, we can tragically report the death count is now four."
The previous tally of missing persons was 99. Police are working to identify the victims.
CNN reported that the rescue efforts, which continued uninterrupted since yesterday's disaster, are now concentrated on the rubble, after the remaining part of the building was completely cleared. Miami-Dade Fire Rescue Chief Ray Jadallah was also quoted as saying the rescue crew have been hearing noises from beneath the wreckage.
The exact cause of the building's collapse is still unclear, although previous research showed that it was slowly sinking into the ground since the early 1990s.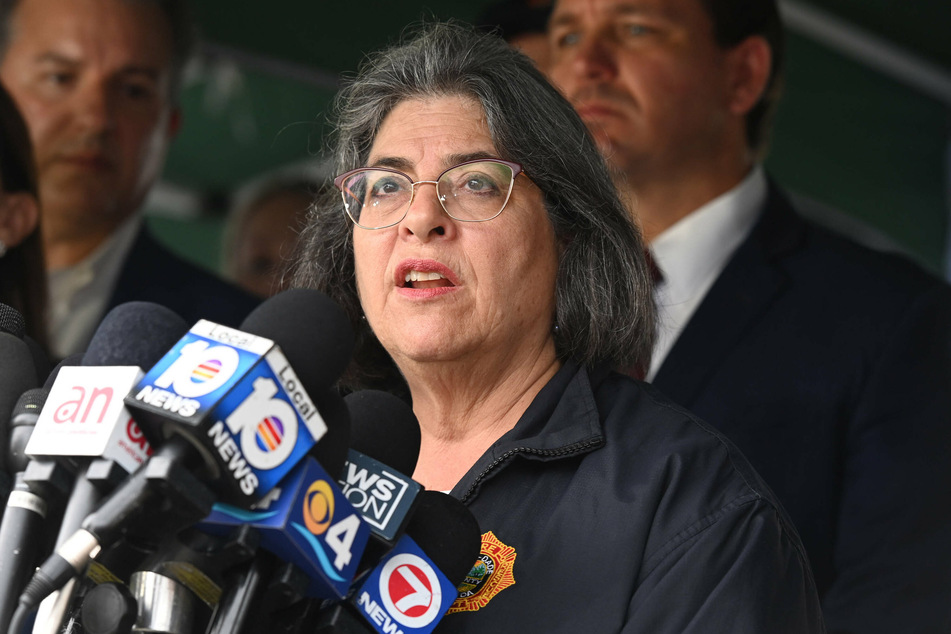 Update, June 24, 6:25 PM EST: Local state of emergency declared for FEMA assistance while 102 are accounted for
County Mayor Daniella Levine Cava confirmed that 102 people now are accounted for while 99 people still remain unaccounted for. A total of 37 have been pulled from the rubble itself.
At a 4:45 PM press conference, Miami-Dade Police Department Director Alfredo Ramirez confirmed they would be conducting an investigation into why the structure collapsed only after the Fire Department concludes its extensive search-and-rescue effort, which is ongoing. Cava said there will most likely be "federal resources involved in the investigation."
She also said she has signed an emergency order, while the governor also has a state emergency order on his desk, so that FEMA assistance can begin.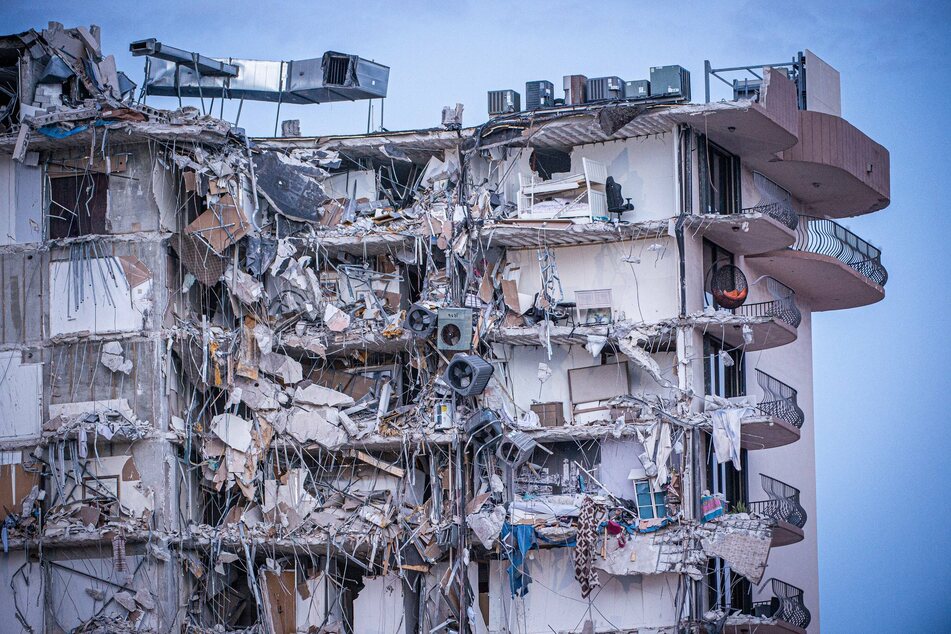 Update, June 24, 3:15 PM EST: 99 people now confirmed missing as a small fire breaks out at the scene
Miami-Dade Police Director Freddy Ramirez has now confirmed that 99 people remain unaccounted for.
53 people are accounted for in the continuing search-and rescue-operation that includes canine units.
A small fire broke out at the scene Thursday afternoon just before 2 PM, but firefighters seemed to be getting it under control.
Update, June 24, 1:45 PM EST: The building was undergoing repairs as new construction was being errected next door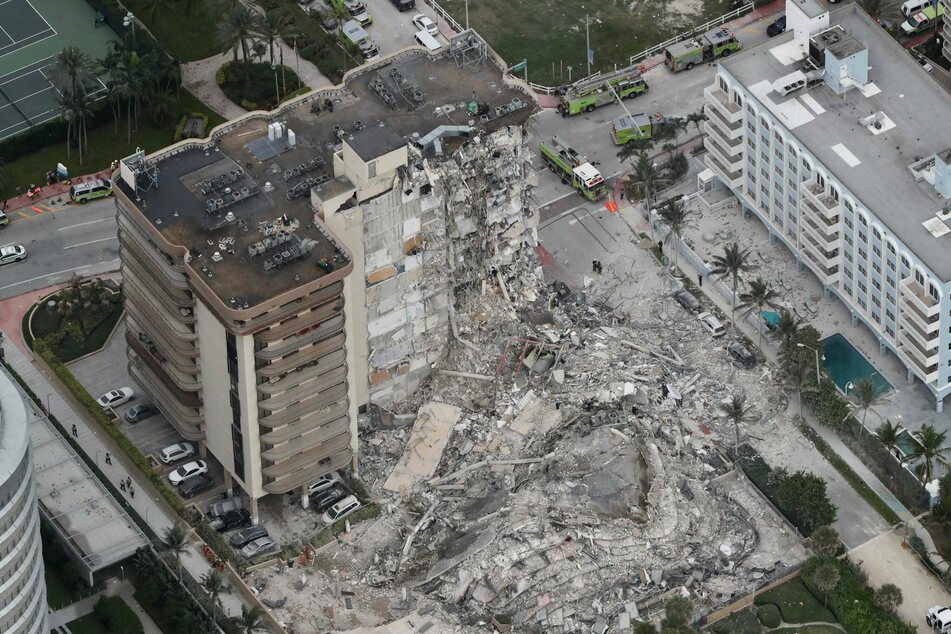 Repairs were reportedly being done on the condo building at the time of its collapse, officials have said.
The building was going through the 40-year recertification process that is required, where the facility hires engineers to make sure it is electrically and structurally sound.
Thousands of dollars were being invested in recommended repairs, with work already being done on the roof and elsewhere in the building at the time of the accident.
The current construction of a new building next door could also have weakened the collapsed building.
"There were garage underground issues related to that, to make sure that it was done soundly," Surfside Commissioner Charles Kesl told Local 10 News. "And, to my understanding, there were some cracks from that project – minor cracks – that were just patched up."
The Miami-Dade Police Department held a press conference at 12:45 PM saying there will be engineers looking at the situation to determine the cause of the collapse.
"You're not going to have those answers immediately," a spokesperson said.
"The TV doesn't do it justice. It is really really traumatic to see," he added.
Miami-Dade County Mayor Daniella Levine Cava tweeted that President Joe Biden had personally offered the support the federal government in response to the tragedy.
Nearby Jackson Memorial Hospital is currently treating an unreleased number of patients for injuries, where family members of the missing have gathered outside.
Update, June 24, 11:40 AM EST: At least 51 in Champlain Tower unaccounted for
Miami-Dade County Commissioner Sally Heyman told ABC-affiliated Local 10 News that 51 residents of the collapsed Champlain Tower units are "unaccounted for."
She cautioned that this number was established around 10 AM EST, on the basis of family and neighbors not being able to contact these people.
Reports from the emergency reunification center showed big crowds forming as locals desperately seek information on loved ones who are missing or potentially affected .
First responders sifting through the rubble are asking for quiet at the scene of the disaster so they can hear any survivors calling out.
Meanwhile, the White House also issued a statement, saying it was monitoring the situation and that FEMA was ready to step in.
Update, June 24, 9:40 AM EST: Authorities hold press conference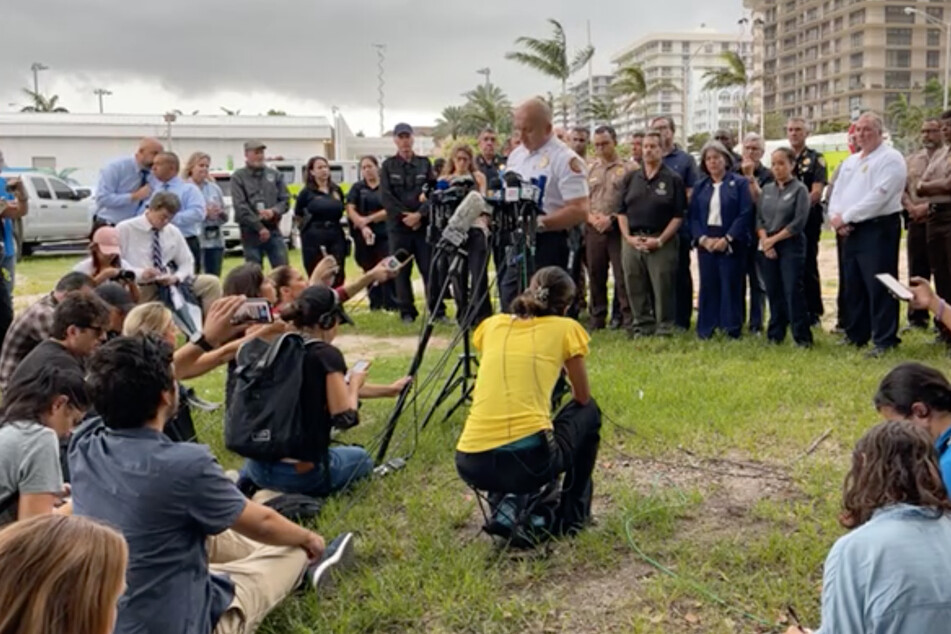 At least 55 of the Champlain Tower's 136 units crumbled in the Surfside, Miami disaster.
At a press conference held jointly by town officials and emergency services, Miami-Dade Fire Rescue Chief Ray Jadallah said the north-east side of the building at 8777 Collins Avenue fell just before 2 AM.
Search and rescue operations recovered 35 occupants, two of which was hospitalized. Efforts to tunnel into the rubble in the hope of finding more survivors are still underway.

It's unclear how many people are missing, and authorities urged anyone with missing family members to contact the reunification center at 305-614-1819.
Florida Governor Ron DeSantis and Senator Marco Rubio have been informed of the events.
"Thank you to those who have responded to the tragic building collapse in Surfside. These first responders saved lives. The state has emergency response personnel on site and will assist in any way it can," DeSantis tweeted.
Update, June 24, 8:00 AM EST: At least one person killed in collapse
At least one person died after the collapse of a condo building in the early hours of Thursday, Mayor Charles W. Burkett confirmed to CBS Miami.
"I'm told by our police chief we treated 10 people after the immediate collapse. Two went to the hospital, one has died, unfortunately. We have about 15 family units who have been transported up to our community center and the Red Cross is getting ready to house them in some of our local hotels," Mayor Burkett told the channel.
He also confirmed the evacuation of the hotel next to the collapsed building, as authorities verify its structural integrity.
When asked if he knew how many people were in the unit at the time of the collapse, Burkett answered no, but added: "There's no reason to believe it wasn't full."
A family reunification center for people with unaccounted family members has been organized at 9301 Collins Avenue.
As yet, there are no further details about what caused the catastrophe.
Cover photo: Screenshot/Twitter/Miami-Dade Fire Rescue