Utah hiker miraculously survives 100-foot fall onto cliff edge!
Salt Lake City, Utah - A man hiking in Utah survived after falling more than 100 feet onto a cliff edge.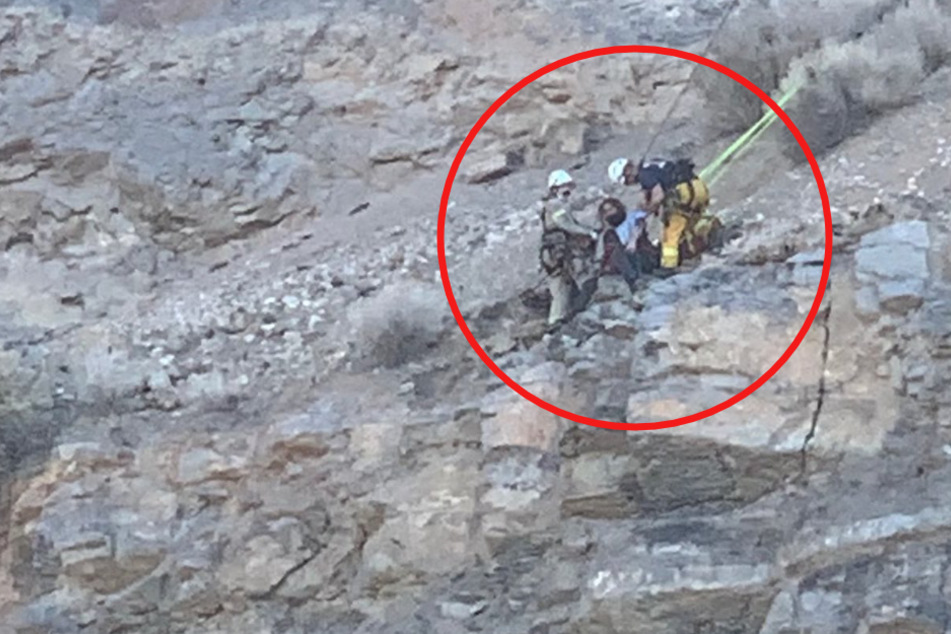 Having lost his phone in the fall, the 29-year-old hiker couldn't call for help on his own and remained stranded on the cliff for hours afterwards, NBC reported Monday.
A video released by the local fire department shows the rescue workers rappelling down the face of the cliff and lowering the injured man on a gurney down the edge.
The man had been walking near the base of Ensign Peak, about a mile from Salt Lake City, when he slipped, according to the authorities.

He was stranded for five hours until a group of homeless people who lived nearby finally heard his cries for help and called 911.
The man suffered injuries to his hip and leg in the incident, but the fire crew found him conscious upon arrival.
"We were able to find a solid tree and some rocks to hook up to, and we lowered rescuers down to him," Chief Mark Bednarik of the Salt Lake City Fire Department told NBC affiliate KSL.
The dramatic rescue on Twitter
Suffering terrible pain from his injuries, he couldn't move, Bednarik explained.
The man was taken to a hospital for treatment, but his current condition has not been disclosed.

Cover photo: Screenshot/Twitter/Salt Lake City Fire Department