Amazon employees in Seattle stage massive walkout!
Seattle, Washington - Corporate Amazon workers walked out at the Seattle headquarters on Wednesday to protest the company's inadequate climate action and return-to-office order.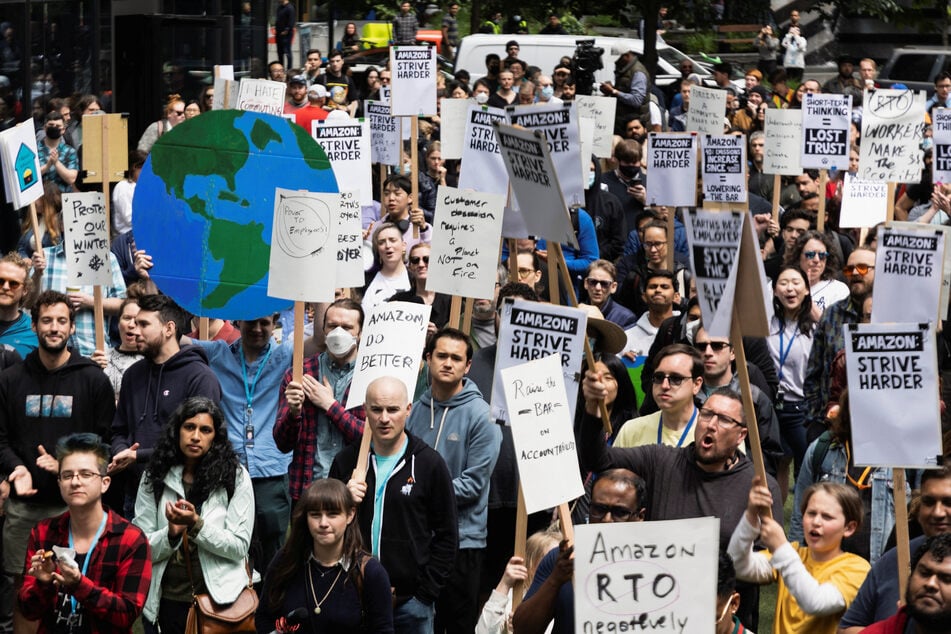 Around 900 Amazon workers at the company's Seattle office launched a pre-planned lunchtime walkout over the company's insufficient efforts to meet climate goals amid the global emergency.
The US workers were joined by hundreds more employees around the world who participated online and in person, the Guardian reported.
The action took place a week after Amazon held its annual shareholder meeting.
Amazon told investors it wants to have 100,000 electric delivery vehicles on the road by 2030 and reach net-zero carbon emissions by 2040, but many workers have said more aggressive steps are needed to curb Amazon's enormous emissions.
Employees participating in the walkout have demanded the company to commit to zero emissions by 2030.
Amazon workers protest layoffs and return-to-office mandate
On top of that, workers were protesting the company's mass layoffs, which have seen around 27,000 people lose jobs since November, as well as CEO Andy Jassy's mandate that workers return to the office at least three days of the week.
More than 20,000 workers signed a petition against the return-to-office mandate, urging the company to let team leads decide which working environments best meet the needs of their colleagues.
Amazon Employees for Climate Justice said on Twitter that Wednesday's walkout was perhaps the largest tech worker action since the Covid-19 pandemic.
Cover photo: REUTERS