Amazon Labor Union goes after company's New York tax benefits
New York, New York - The Amazon Labor Union in Staten Island is riding the momentum of its recent victories to demand greater accountability for Amazon's union-busting, this time taking on the company's tax benefits in the state.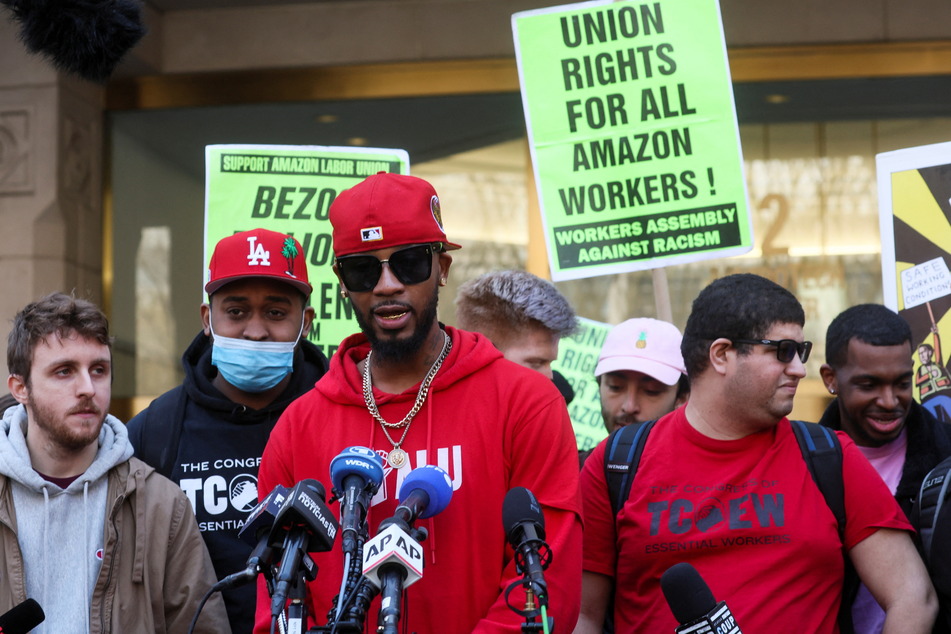 The Amazon Labor Union, together with members of New York State United Teachers and American Federation of Teachers, sent a letter to NY Attorney General Letitia James on Thursday requesting she look into whether the company should still receive special tax benefits.
They alleged that Amazon had violated the conditions of the Excelsior Jobs Program, which was created to attract companies committed to job creation in New York. According to the terms, qualifying companies may receive tax credits as long as they stay in compliance with environmental and worker protection laws.
Union members said the Amazon's "flagrant unfair labor practices" leading up to the successful Staten Island union vote are well-documented, providing clear proof the company hasn't held up its end of the bargain.
They pointed out an NLRB judge's decision on Monday that Amazon must reinstate Gerald Bryson, a worker the company had "unlawfully" fired in 2020 as retaliation for his organizing efforts.
The letter also added that there are currently more than 40 unfair labor practice charges pending against the e-commerce giant at the Staten Island facility in the past two years.
On top of that, they noted that the attorney general's office is already investigating the company over unsafe working conditions during the Covid-19 pandemic.
"Amazon appears to have engaged in a campaign to deny workers the rights afforded by the National Labor Relations Act and has been found to have retaliated against at least one union organizer for exercising those rights," union members wrote.
As a result, they're asking for James to "investigate Amazon's eligibility for tax credits."
Cover photo: REUTERS