Amazon loses bid to bar public from hearing on Staten Island union vote
Phoenix, Arizona - After the Amazon Labor Union (ALU) on Staten Island won their historic union vote in April, the e-commerce giant has been trying to overturn the election – and they apparently don't want the public to witness them doing so.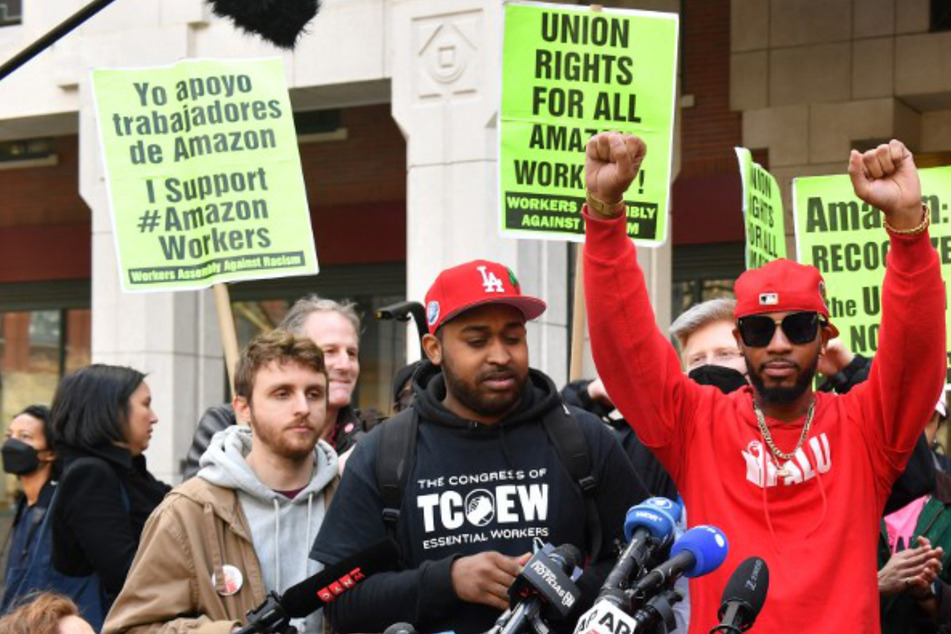 National Labor Relations Board (NLRB) hearings are scheduled to begin next week as Amazon has contested the results of the ALU election at New York's JFK8 facility.
NLRB hearings are usually in-person and open to the public, but Amazon filed a motion saying the public should not be able to tune in since their hearing will be held over Zoom, the Associated Press reported.
The company argued that opening the meeting to a wider audience will make it more difficult to prevent unauthorized witnesses from listening in and to stop viewers from recording and sharing video of the proceedings. Recording meetings is strictly prohibited by the NLRB.
NLRB Regional Director Cornele Overstreet, who will oversee the hearing, said on Thursday that Amazon hasn't "put forward any compelling reason" for the agency to break with precedent.
"The Board's hearings are not secret. Accordingly, preventing the public from viewing its important processes is not an option," he wrote.
The fact that the case "has garnered national and international attention from outside parties only further solidifies the importance of allowing public observation," he added.
Amazon accused of delaying union contract negotiations
Amazon has been trying to overturn the successful union election since April. The company is eyeing a redo of the election, but union supporters say the move is just another delay tactic to put off negotiating a contract.
ALU President Christian Smalls said in a press release, "These objections are insulting to the workers of JFK8 who survived the pandemic and defeated a trillion-dollar company just to see Amazon use their highly paid lawyers to try to silence the voices of thousands of their own workers."
The hearing is set to take place starting on June 12 at the NLRB Region 28 office in Phoenix, Arizona.
Cover photo: Andrea RENAULT / AFP