Amazon workers in Staten Island start their fight to unionize!
New York, New York – Amazon workers in Staten Island, New York, filed a petition with enough signatures to greenlight unionization, the National Labor Review Board (NLRB) announced on Monday.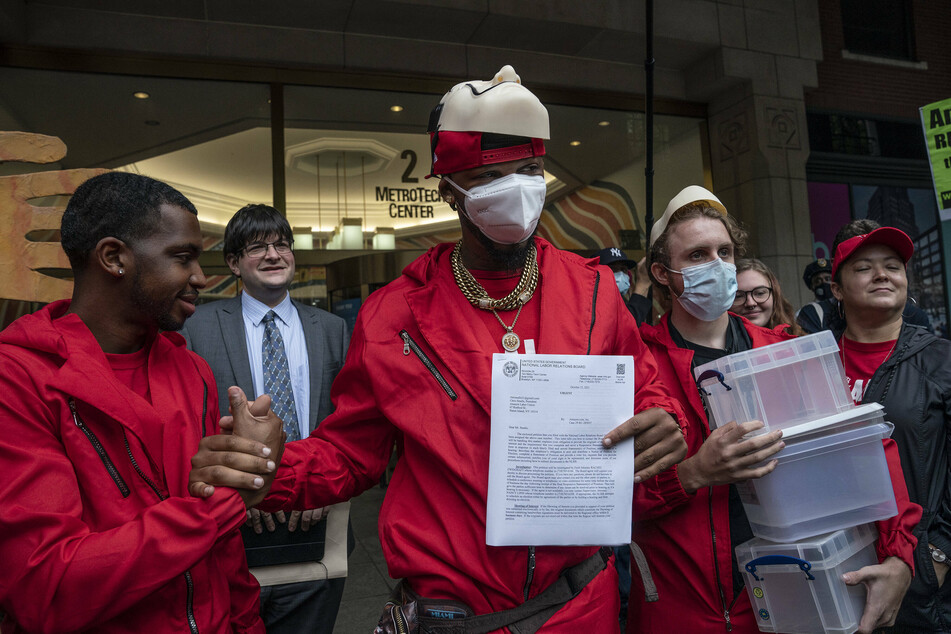 Around 2,000 workers at Amazon.com Inc.'s JFK8 fulfillment center in Staten Island signed the petition requesting an official unionization vote through the NLRB, Reuters reported.
The signees are seeking better wages, job security, safety measures, medical leave, and paid time off.
A former JFK8 employee, Chris Smalls, led the organizing effort after getting fired in 2020 for allegedly violating Covid quarantine rules while protesting conditions on the job.
The case prompted the New York State Attorney General's Office to investigate and ultimately sue Amazon over unfair working conditions and inadequate safety protocols.
It's the second time this year that Amazon workers have tried to unionize. The first attempt in Bessemer, Alabama, failed last spring. Investigations are currently underway to determine whether Amazon violated labor laws during the proceedings, potentially setting the stage for another vote.
"This is monumental for the workers," Smalls said of the New York developments. "This is proof that you can stand up, fight back and organize your workplace."
But it wouldn't be Amazon if there weren't also attempts to curb workers' rights and quash any unrest. True to form, the company is now claiming the petition didn't gather enough legitimate signatures.
"We're skeptical that a sufficient number of legitimate employee signatures has been secured to warrant an election," said Amazon spokesperson Kelly Nantel. "If there is an election, we want the voice of our employees to be heard and look forward to it. Our focus remains on listening directly to our employees and continuously improving on their behalf."
If the request for a unionization vote is approved, it is unclear when the election will be held.
Cover photo: IMAGO / Pacific Press Agency