Today's horoscope: free horoscope for February 22, 2021
If you want your future to be full of happiness, you have to take action yourself. The stars will serve as a guiding light on your journey and help you make the right life decisions. Check out your astronews now in the daily horoscope.

Your free horoscope for Monday, February 22, 2021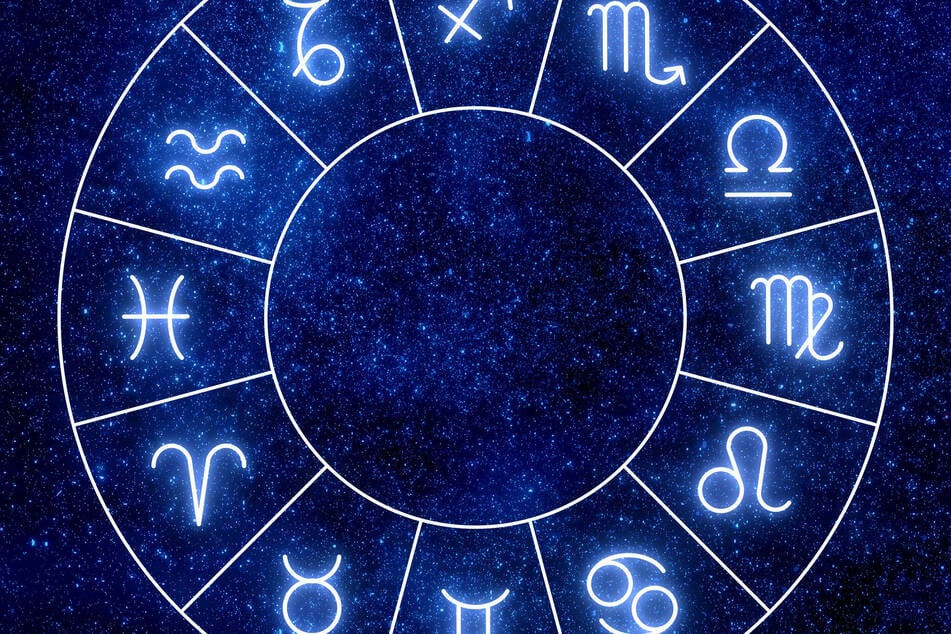 Happiness, love, harmony, these are all just words at first, but you can breathe life into them by letting these wonderful states define your heart and soul.
Even if you have a troubled past, you can still shape your future in a positive way. Tidy up your mind as well as your surroundings and feel the auspicious currents of the celestial bodies. Astrology can give you the necessary clues about your mind and your current mood.
See the free daily horoscopes as an opportunity to grow beyond yourself, no matter what your star sign or ascendant:

Aries, Taurus, Gemini, Cancer, Leo, Virgo, Libra, Scorpio, Sagittarius, Capricorn, Aquarius, or Pisces.
Let yourself be inspired by the current constellation of stars and planets and their cosmic magic.

Aries horoscope: March 21 - April 19
What more do you want? You are loved from all sides. Celebrate yourself and let your loved ones beguile you. Singles can count on making some very nice connections.
Taurus horoscope: April 20 - May 20
Your ability to convince your colleagues is brilliant, but you can't win them all over. Feeling committed to the other person is no guarantee that the relationship is good.
Gemini horoscope: May 21 - June 20
Suddenly your love life is calm. You can't quite believe it and see danger around every corner. Don't deal with your nervousness and lack of concentration by withdrawing. Instead, try to live in the moment.
Cancer horoscope: June 21 - July 22
The days are turbulent. Be smart. You can't make everyone happy. You'd better avoid indulging in any more calorie bombs today.
Leo horoscope: July 23 - August 22
You need to open up and loosen up because otherwise you'll just put more pressure on yourself and be consumed by fear. You probably never really learned how to save – try it anyway.
Virgo horoscope: August 23 - September 22
Singles need to be diplomatic, otherwise they may miss out on a new discovery. Today you will notice that not everything revolves around you. Some good things will have a positive effect on your feelings, on love, and, of course, on any cozy get-togethers.
Libra horoscope: September 23 - October 22
Your thoughts are somewhat blocked and your horizons somewhat narrowed. You may be getting tripped up by small things and becoming easily discouraged. If you rally all your strength, new doors will open.
Scorpio horoscope: October 23 - November 21
Have you started to wonder why your sweetheart keeps avoiding you? You seem a bit void of energy. Try running or walking to rev things up.
Sagittarius horoscope: November 22 - December 21
You know that too many stimulants aren't good for your body. Have you noticed that you're winning hearts right and left?
Capricorn horoscope: December 22 - January 19
You can look forward to peaceful hours with your partner. You need to deal with an opponent.
Aquarius horoscope: January 20 - February 18
You're in a fantastic mood, which makes you even more attractive. Days will be full of lovey-dovey feelings, and some people feel like they've been reborn. Singles are at their best when it comes to erotic flirtations.
Pisces horoscope: February 19 - March 20
Make sure you have quiet moments with your partner and don't hesitate to talk things over. You have a fair amount of luck in your undertakings. Don't hesitate and go ahead with your plans.
Cover photo: 123RF/Svetlana Smirnova