Single dad goes to the bathroom for a moment and comes back to chaos
Ellicott City, Maryland - This story is proof for why a parent's short trip to the bathroom can have disastrous – and, in this case, funny – consequences.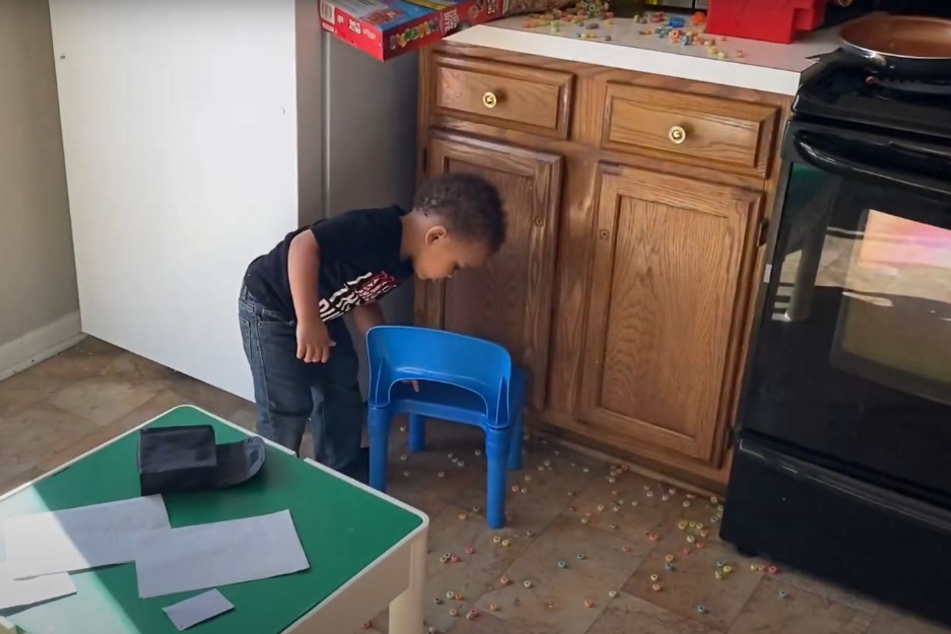 Single dad Jerron Hurtt from Maryland has his hands full with his twin sons Jerron and Joshua. They should never really be left out of sight, but even their father has to use the bathroom sometimes...
When he entered the kitchen after leaving the toddlers alone for just a moment, he found the room in chaos. Jerron Hurtt, who has been documenting his sons' lives on social media, immediately pulled out his camera and started filming.

In the video, the two munchkins scurry across the kitchen floor, which is completely covered in breakfast cereal. 
"What happened?" Jerron asks. His sons don't have much to say in response. Instead, they silently spring into action, making everything worse. 
First, Jerron and Joshua fight over a broom. Then one of them cleverly grabs a mop. In their effort to clean the kitchen, they push the cereal back and forth and, ultimately, under the stove. Out of sight, out of mind. Right, dad?!
Who did it?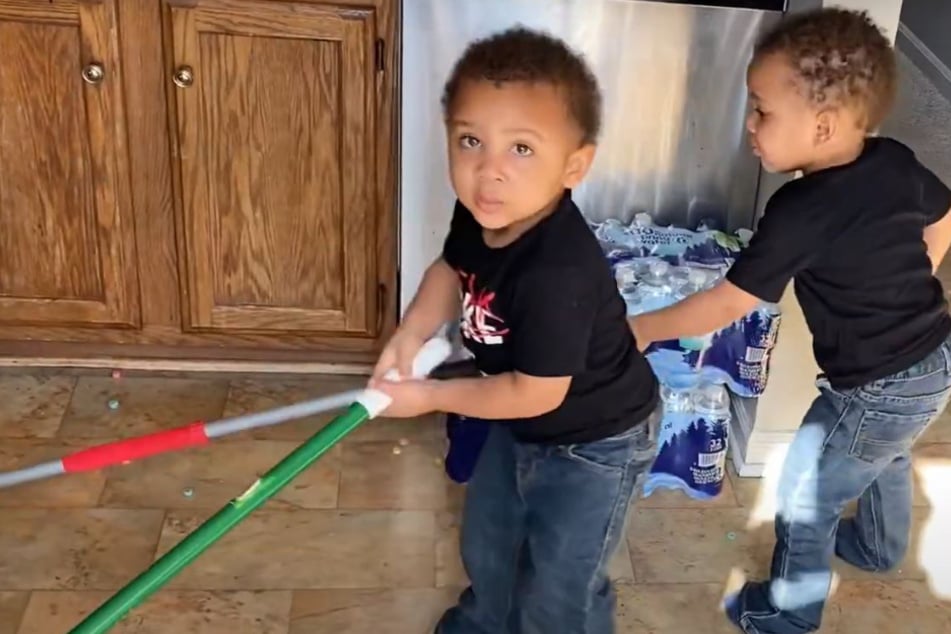 Papa Jerron wants to know two things: "Who did this?" and "What happened here?" No answer! His sons keep ignoring the questions.  "Why did you take this chair and put it on the counter? Why were you on the counter? Josh and Jerron, why did you have that chair up there?" No response!  
Instead of answering their father, the two brothers continue busily "cleaning up" their mess, occasionally looking up at their dad who is filming them.  
The 36-year-old father has been recording life with his twins and has more than 97,000 subscribers on his Facebook page: The Hurtt Twins.
The twins' funny antics should supply all sorts of fun in the future, even if it's at dad's expense! 
Cover photo: YouTube/Screenshots/The HurttTwins