Investigators probe Christmas tree as source of Philadelphia fire
Philadelphia, Pennsylvania- An ongoing investigation into the deadliest fire the city of Philly has seen in more than a century has revealed new details.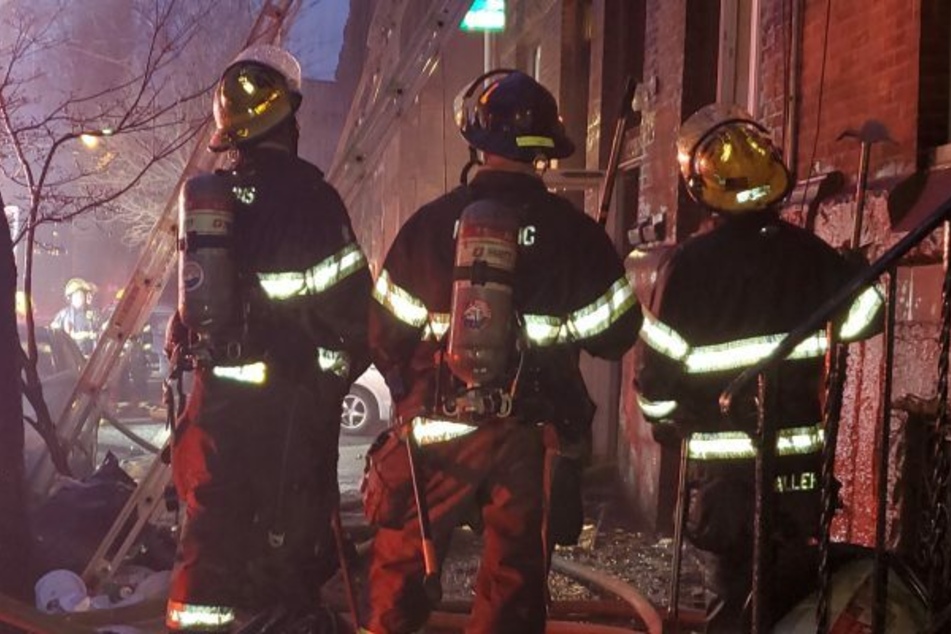 Investigators are looking into the possibility that the Philadelphia rowhouse fire on Wednesday that killed 12 people, including eight children, started when a Christmas tree ignited inside a home, according to sources involved with the probe.
The sources cautioned they still had not made any official determination of the cause.
But they said, along with other possible factors, they are exploring reports that a child ran out of the building before flames spread inside the duplex and told others at the scene that the tree, inside one of the units, had ignited.
Officially, the Philadelphia Fire Marshall's Office has said only that its investigation continues.
Firefighters and agents with the US Bureau of Alcohol, Firearms, Tobacco and Explosives returned to the 800 block of N. 23d Street on Thursday morning to pick through the debris.
The ATF has deployed its National Response Team – including engineering specialists and certified fire investigators from across the region – to assist in the probe, an agency spokesperson said.
"This is without a doubt one of the most tragic days in our city's history," Philadelphia Mayor Jim Kenney said Wednesday morning. "Losing so many kids is just devastating."
The city hasn't seen a loss of life this large from a single fire since 1901, when a blaze in an eight-story building killed 22 people.
Cover photo: Screenshot/City of Philadelphia