Today's horoscope: Free daily horoscope for Monday, June 5, 2023
It's about time that you dare to dream. Your daily horoscope for Monday can inspire you to reach for new heights. Let the stars help you find your way at work, in love, and along your wellness journey!

Your free horoscope on Monday, June 5, 2023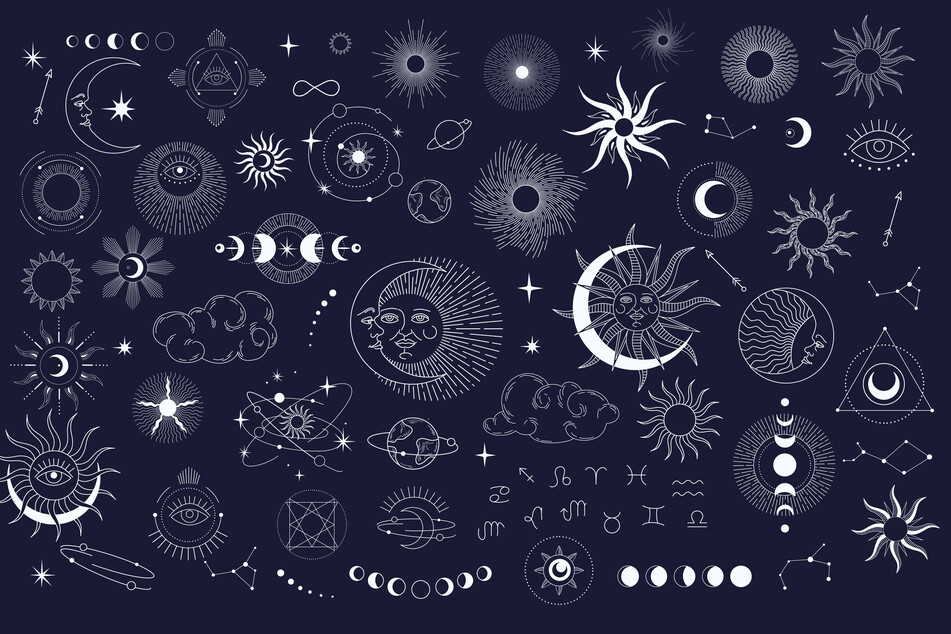 Aries, Taurus, Gemini, Cancer, Leo, Virgo, Libra, Scorpio, Sagittarius, Capricorn, Aquarius, and Pisces: a new day, a new week, and a new chance to go for what you want in life!
Many a zodiac sign may still feel like they're on cloud nine thanks to the lunar energy of the full Moon, which moves into calculating Capricorn.
It's time to plan, scheme, and organize your future. What do you want to achieve this summer? Are there long-standing tasks that you've been avoiding? Today's the day you should pick up the thread again.
With Mars' transit in Aries coming to an end, so will that feeling of restlessness. Enough words, time for action!
Use the energies of the day to make the most of your Monday.
Aries (March 21 - April 19)
There's always a silver lining, Aries. Enjoy that fresh breeze. Don't get into anything long term today just because you crave security. Tomorrow you'll hate the idea that you're tied up.

Taurus (April 20 - May 20):
Embrace that flight of fancy. The stars are on your side when it comes to socializing and politics. You crave clear declarations of love.

Gemini (May 21 - June 20):
You love activities and new challenges. Gemini, you should take a bit of time to plan. Don't let anyone slow you down. Stand your ground.

Cancer (June 21 - July 22):
Don't freak out if everyone isn't following your rules at the moment. Now's the time to dedicate some time to taking care of your body. Taking care of yourself makes pursing your goals easier.

Leo (July 23 - August 22):
Your current projects are driving you nuts. Leo, admit it, you're in a bad mood. Being honest about your feelings can help you get through them.

Virgo (August 23 - September 22):
If you think things over too long, others are going to beat you to the punch. You know what to do, don't hesitate – trust your gut instinct!

Libra (September 23 - October 22):
When choosing a partner don't just go by looks, find someone who's witty too. Personality trumps looks. Trust yourself, you're great at thinking things through and planning.

Scorpio (October 23 - November 21):
Your partner isn't a fool. Don't treat them like one. Singles, do your best to stay cool. Matters of the heart take time to sort out.

Sagittarius (November 22 - December 21):
That summer trip you're planning will have far-reaching benefits. Appreciate that, Sagittarius. Competition invigorates you, just take care not to toot your own horn.

Capricorn (December 22 - January 19):
Try out some new music and enjoy the beauty in your life. Discipline is hard today because you're irritable.

Aquarius (January 20 - February 18):
Spending sometime at a spa will do you more than going to the club. Consider a short getaway. That misunderstanding is because of someone's bad behavior. Be careful about the words you use.

Pisces (February 19 - March 20):
Meeting up with friends makes you dance for joy. Step on the gas even if you're not feeling super motivated. Dare to venture from well-worn paths. You need a challenge.

Cover photo: 123rf / merfin