Today's horoscope: Free daily horoscope for Wednesday, January 25, 2023
What do the stars have in store for you when it comes to love, work and wellness? The daily horoscope has the scoop you need to make today great.
Your free horoscope on Wednesday, 25.01.2023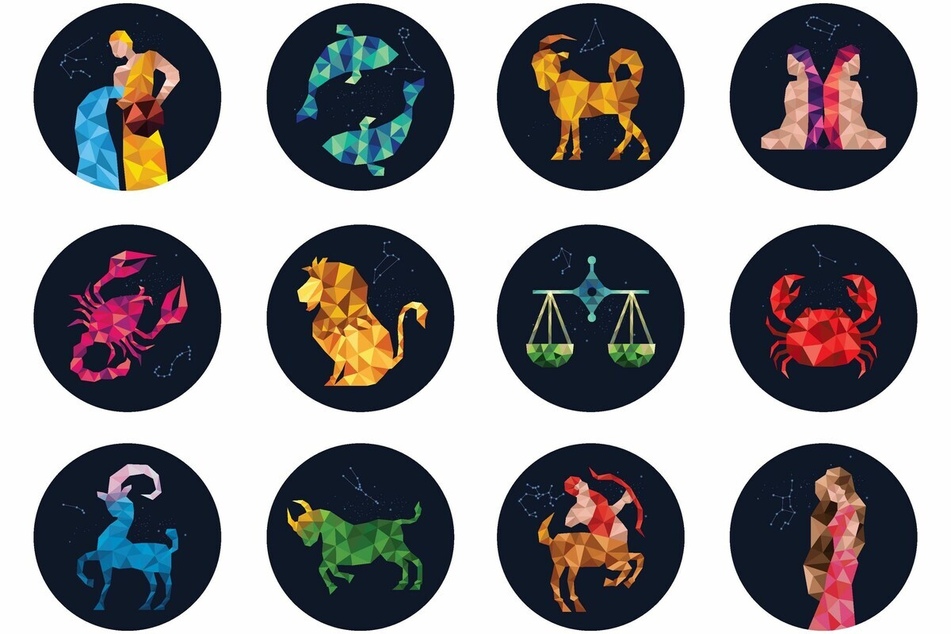 Each of the twelve zodiac signs is tied to one of the four elements: water, fire, earth, or air.
These elements can be used to describe ways in which the zodiac signs think and feel.
Fire signs are quick and full of hot passion, while Water signs tend to go with the flow. Earth signs are grounded and calm. Air signs can be changeable and flexible.
But just because your zodiac sign is ruled by one of the four elements doesn't mean that the tendencies of the others don't apply to you.

This Wednesday, the Moon is waxing in the water sign Pisces but will move into the fire sign of Aries. This means you might experience a significant shift in mood.
Check out your horoscope to find out how best to balance these new emotions!

Aries horoscope: March 21 - April 19
You are too stiff, Aries. Try to be more diplomatic when negotiating. You're super aggressive and often close to tears.
Taurus horoscope: April 20 - May 20
You're getting a bit more ambitious each day, and those around you are taking notice. Don't overdo it or set the bar too high. Look for opportunities in unexpected places.

Gemini horoscope: May 21 - June 20
You seek answers and approach most things with optimism. You tend to come across as a dominate character. Your suave restraint and make the hearts around you beat faster.

Cancer horoscope: June 21 - July 22
What you want is entertainment and spontaneity, not responsibility. Use your skills to the fullest.

Leo horoscope: July 23 - August 22
It's not time for that big career move just yet. You need to act modestly at the moment, even if it's not your style. Good times with the ones you love are on the horizon, be patient and let peace reign.

Virgo horoscope: August 23 - September 22
You can't just plan. You've also got to put things into practice. Dragging your feet doesn't help, and you don't feel as fit as usual. Don't stress about it, everyone has off days.

Libra horoscope: September 23 - October 22
It takes two to tango – in good times and in bad. Your relationship has hit a real low point, take some time out. You want someone who shares your romantic ideals, but maybe you should temper your expectations.

Scorpio horoscope: October 23 - November 21
People both admire and fear your ambition and determination. The chances are good that you'll continue to grow professionally.

Sagittarius horoscope: November 22 - December 21
Practice makes perfect, both in work and in love. Work on connecting with the right people, and you'll find success and a free ride.

Capricorn horoscope: December 22 - January 19
You'll only get the positive changes you crave in your partnership if you act decisively. Today may be a mixed bag, Capricorn. Things are too superficial and uncertain for your taste.

Aquarius horoscope: January 20 - February 18
If you keep ignoring your body's needs, it'll take revenge. There are some problems in your romantic life. Are you a little too caring for those you hold dear?

Pisces horoscope: February 19 - March 20
Your charisma makes you one lovable zodiac sign, Pisces. A real feat pushes you into the spotlight.

Cover photo: 123RF/captainvector