Today's horoscope: free horoscope for January 25, 2021
Take a look into the future with the latest astro-news from the daily horoscope and see what your star sign can expect today in terms of love, work, and health!

Your free horoscope for Monday, January 25, 2021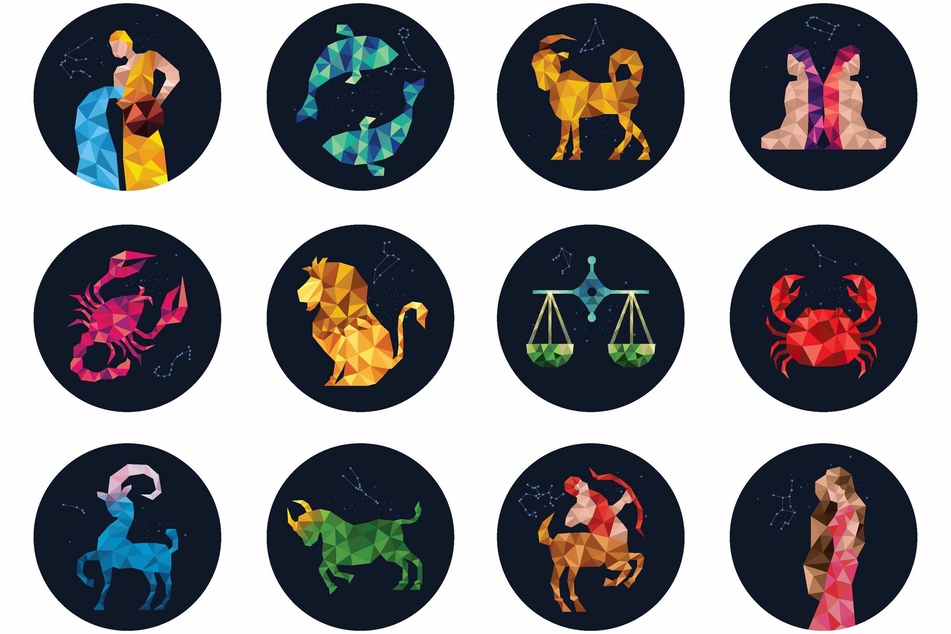 There are four main elements:

Fire: Aries, Sagittarius and Leo
Water:Cancer, Pisces and Scorpio
Earth: Virgo, Capricorn and Taurus
Air: Libra, Gemini and Aquarius
Each of these elements reveals certain traits and states of mind that are present in every star sign. But it's not just your birthdate that has an influence on your mood, the current constellations of stars and planets also have an effect.
Astrology dictates that the heavenly bodies can move people to emotional highs, but they can also be responsible for occasional lows.
Does a tantalizing interaction await your star sign? Is there a windfall on the horizon? Will your immune system reward you for taking care of yourself? The stars have all the answers.
Find out what the astrologers have seen in your future by reading your daily horoscope for Monday, January 25.

Aries horoscope: March 21 - April 19
You should stretch your back regularly. Sassy flirting is encouraging and will be well-received by the object of your desire.

Taurus horoscope: April 20 - May 20
What are you waiting for? The ball is in your court, don't shy away from the risk. You have to fight now, so don't stress yourself with too much else.
Gemini horoscope: May 21 - June 20
Don't expect too much when it comes to love today, it's not the right time yet. Be open to new things. Now is a good time to learn something new. You have the skills to get into new topics.
Cancer horoscope: June 21 - July 22
Have a clear direction in the conversation! Although you can articulate everything, you have to be careful not to get carried away. Keep the big picture in mind and don't get bogged down.
Leo horoscope: July 23 - August 22
When it comes to work, you need to have a clear idea of what's going on before you try to influence it. Listen to your body, it tells you exactly what it needs. Pay attention your health is your greatest resource.
Virgo horoscope: August 23 - September 22
You prefer having friendly conversations to tough discussions. Right now, your nerves are somewhat unsteady. If you lose track of things, you'll quickly find yourself on thin ice. Be careful, Virgo!
Libra horoscope: September 23 - October 22
You are not interested in having lengthy debates. Be consistent in your program. You probably prefer dealing with people than working behind a desk. You need the right contacts, especially if that's what you want to do.
Scorpio horoscope: October 23 - November 21
When dealing with your partner or work colleagues, you can use and apply your knowledge in a supportive way. Today there are challenges. You're happy to accept help from others. But if you're stubborn, you might end up getting into a heated argument with someone.
Sagittarius horoscope: November 22 - December 21
Enjoy the absolute magic of this moment. You found it: the love who shares your dreams and desires. You want to be one with them and the desire is mutual.
Capricorn horoscope: December 22 - January 19
Everything will be easier for you now, and you've got plenty of wiggle room. Beautiful constellations will bring momentum into your love. Right now you need space and you want to be playful again.
Aquarius horoscope: January 20 - February 18
Don't overdo your activities, or you'll end up totally exhausted. That will do more harm than good. Those who are having health problems should watch their urge to over indulge.
Pisces horoscope: February 19 - March 20
You are being encouraged and supported by the slow-moving planets. You are definitely not alone and need to put your fears aside. Having good friends is very important, think about it.
Cover photo: 123RF/captainvector