Today's horoscope: Free horoscope for Sunday, April 24, 2022
Feel like you could do with a cosmic boost to your mood? Try catching up on some astrological forecast this Sunday and find some celestial inspiration tailored to your star sign!

Your free horoscope on Sunday, April 24, 2022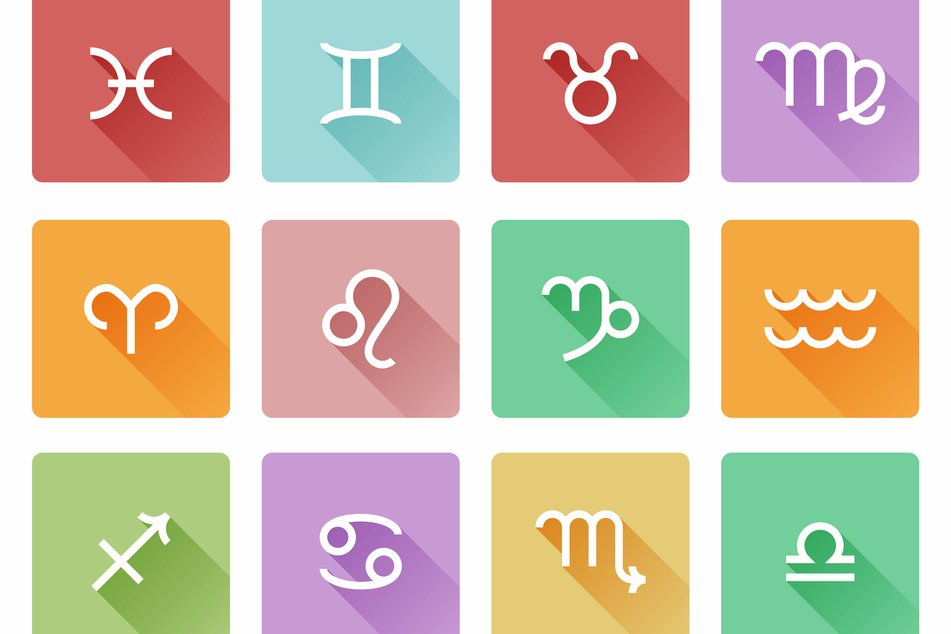 Sunday evening, Mercury squares Saturn. With this planetary alignment, responsibilities come back into focus.
But don't let that get you down. Astrology can help you plan for success, no matter what challenges you're facing.
The waning crescent moon is in Aquarius, Sunday, too.
Emotions may be a bit more complicated than you'd like, so you might want to consider sharing those finicky feelings with friends.
Letting go of negative emotions can really clear the head, regardless if your star sign or ascendant is Capricorn, Aquarius, Pisces, Aries, Taurus, Gemini, Cancer, Leo, Virgo, Libra, Scorpio, or Sagittarius.

The daily horoscope can help you figure out what you need to unburden yourself of before your wildest dreams can take flight.
Take heart, read on, and you will find that emotions and responsibilities can in fact align!
Aries horoscope: March 21 - April 19
Feeling a bit lackluster? Things will pick up quick. Get ready to act, but think before you speak.

Taurus horoscope: April 20 - May 20
Love is silky smooth at the moment, thanks to cosmic support. You might be a party animal, but all that booze can really come back to bite you if you're not careful.

Gemini horoscope: May 21 - June 20
All you need is clear intentions, if you want something to happen. You don't need a special occasion to invite friends over for a get-together.

Cancer horoscope: June 21 - July 22
You're tense, and that doesn't make home life happy. Pull back a bit from the daily grind and take a look at what's going on inside. Want to avoid getting in a bind? Discipline can keep you inline.

Leo horoscope: July 23 - August 22
Getting your way by sly tricks could go very wrong, Leo. Make your space all about cuddly community, and that closeness will come. Enjoy it when it does.

Virgo horoscope: August 23 - September 22
You do your duty even when it's hard. No one can deny you your success.

Libra horoscope: September 23 - October 22
You always give it your all, especially for others. If a problem appears, those connections of yours will prove useful. People owe you, so don't be afraid to ask for a hand.

Scorpio horoscope: October 23 - November 21
You feel like you're swimming against the current, and that's a chore. Let go of the idea that you can fix them or collect them all. Bold flirting will bring someone interesting your way.

Sagittarius horoscope: November 22 - December 21
Confirm your inkling about your partner's desire by asking. If you want your health to improve, do what the doctor ordered.

Capricorn horoscope: December 22 - January 19
People different from you are the spice of life. Get out there, meet more of them and share ideas. Careful about making hasty judgements.

Aquarius horoscope: January 20 - February 18
Hold on tight just a little longer and things will truly get better. The big picture is coming back into focus. Insisting your every demand be met will harm rather than help your group's chances of success.

Pisces horoscope: February 19 - March 20
Not happy with your current beach body shape? Then mind what you put on your plate. A strange meeting really touches your heart.

Cover photo: 123RF/Krisdog