Today's horoscope: Free horoscope for Tuesday, April 19, 2022
Are little frustrations getting to you, or is your star sign floating on cloud nine? Find out what the stars and planets have to say about your Tuesday mood in the daily horoscope.

Your free horoscope on Tuesday, April 19, 2022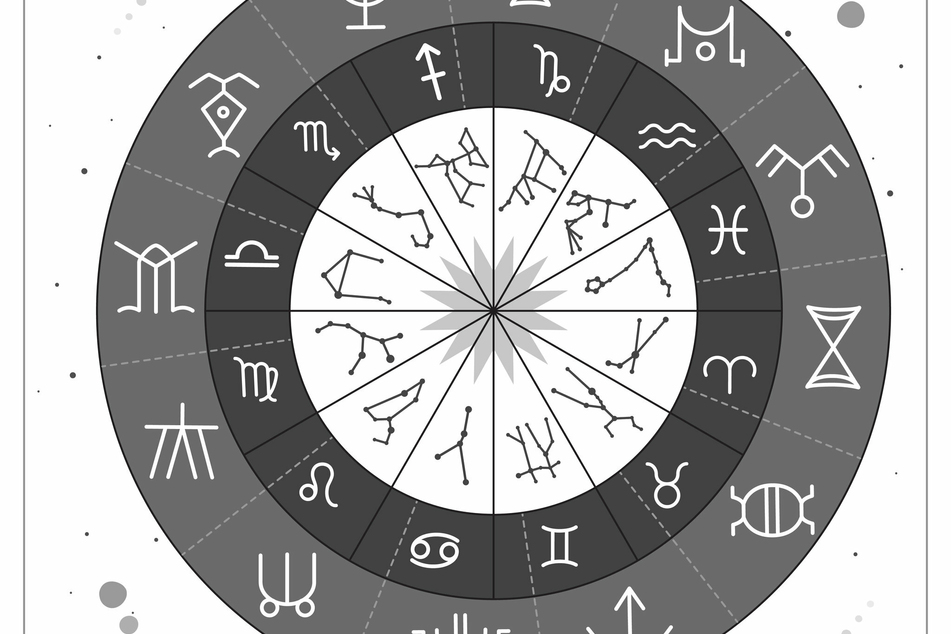 Aries, Taurus, Gemini, Cancer, Leo, Virgo, Libra, Scorpio, Sagittarius, Capricorn, Aquarius, and Pisces: are you ready for Taurus season?
The sun is on its way out of Aries into Taurus, where it will stay till May 20.
This means that all the signs will be feeling a bit more grounding earth energy pulsing through their veins. But that doesn't mean that the big, bold aspects of your personality are about to puff out of the picture.
Today, before Taurus season kicks into high gear, the moon is in Sagittarius. Exploration and soaking up experiences is the order of the day. Consider shaking up your daily routine by taking a day trip or a long meditative walk. Get out somewhere new and see what you can discover.
Here's what other suggestions your daily horoscope has this Tuesday!
Aries horoscope: March 21 - April 19
Creating a calming morning routine would do you good. As would getting in shape, but don't over do it. Just one sit up at a time. Just so you know, the stars are in a good place for love.

Taurus horoscope: April 20 - May 20
You got this, even if there are a few setbacks. Try not to lash out if things don't go your way. Silence should be savored, enjoy it, Taurus!

Gemini horoscope: May 21 - June 20
Avoid stress like the plague. No more impulsive shopping sprees, your savings can't handle the pressure.

Cancer horoscope: June 21 - July 22
Manage that money differently if you want a better balance. Someone breaks through your wall of shyness, and gets close and cuddly. An innocent conversation may get hot and heavy.

Leo horoscope: July 23 - August 22
Connecting and dealing with others is easy for you now. You're a popular little lion. You can succeed at a great many things, but try not to bite off more than you can chew. Focus and plan your path.

Virgo horoscope: August 23 - September 22
You tend towards a darker, more pessimistic way of thinking, but luckily for you, those thoughts tend to be way off base. Try embracing that passion you feel, Virgo. Letting go and giving in to joy may be the best way to live and feel intensely.

Libra horoscope: September 23 - October 22
First impressions are, of course, important. You've got energy and stamina for days. Keep on going, consistent performance will bring success.

Scorpio horoscope: October 23 - November 21
Sometimes your attentive appearance is deceiving because in truth your thoughts are miles away. You weigh the value of a flirt carefully and are always on the lookout for new inspiration and a challenge.

Sagittarius horoscope: November 22 - December 21
Now you can see some light at the end of the struggle tunnel, keep on moving. You're distracted by thoughts of love. Letting your imagination carry you away is a beautiful thing.

Capricorn horoscope: December 22 - January 19
The door to success is wide open, all you need to do is step through it. Steamy flirting will kick-start your interest in love.

Aquarius horoscope: January 20 - February 18
Pheromones are in the air. Let those looks linger and your smile shine. You will get what you crave. If everyone is content, then you can call the endeavor a success.

Pisces horoscope: February 19 - March 20
Only make promises you can keep. Try to resolve any conflicts with friends, waiting will only make things tricker and the hurt deeper.

Cover photo: 123RF/annbozhko