California gig workers suffer blow as court sides with companies on Prop 22
San Francisco, California - An appeals court in California has ruled that companies can continue to treat app-based gig workers as independent contractors in a major blow to labor rights advocates.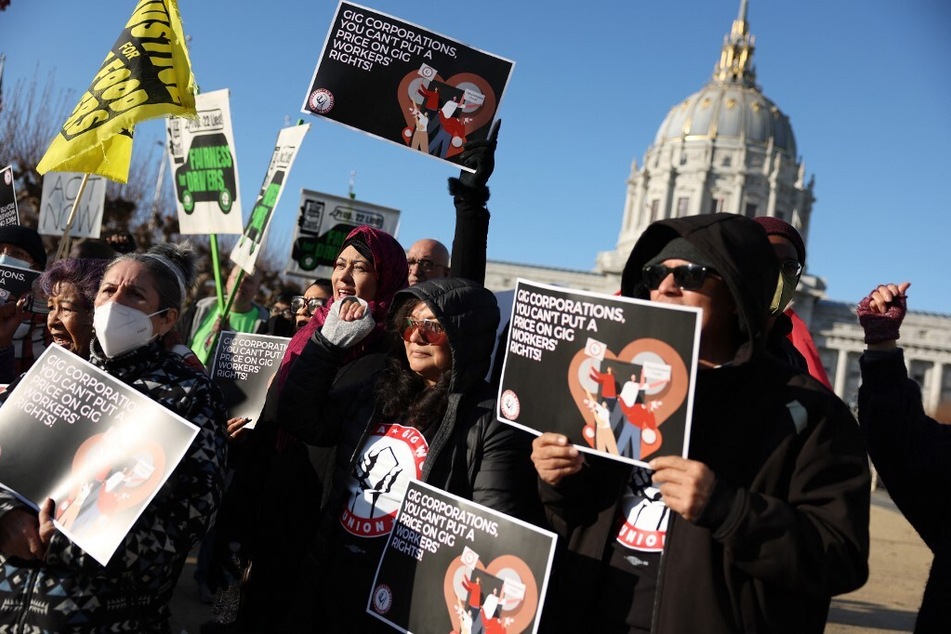 California's First District Court of Appeals ruled largely in favor of gig companies like Uber, Lyft, Instacart, and DoorDash, saying that the state's Proposition 22 should be allowed to stand.
The ballot measure, passed in 2020 after a $200-million corporate-funded campaign, allows these companies to classify their workers as independent contractors rather than as employees, permitting them to continue depriving workers of basic protections granted in a 2019 state law.
In 2021, a judge declared Prop 22 unconstitutional and decided to strike it down. The law has been in effect since, with workers largely blocked from receiving benefits like unemployment insurance, family leave, and employer-funded health insurance.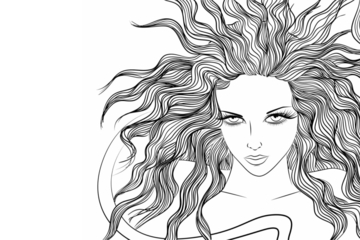 The three appeals judges on Monday ruled that the law should stand pretty much as is, though they did remove certain clauses seen as infringing on workers' collective bargaining rights.
California gig workers continue their fight for justice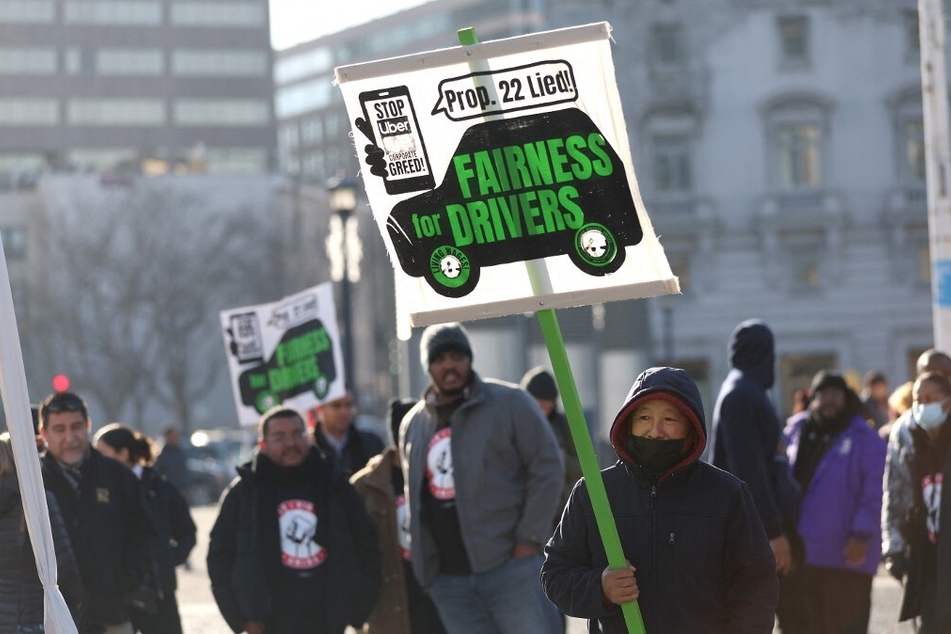 California gig workers and union leaders slammed the court's decision and said they have no plans to give up their fight for fair wages and working conditions.
"We are grateful that the California Court of Appeal has affirmed that companies like Uber, Lyft, Doordash and Instacart can't keep drivers from joining together in a union through their deceptive ballot measure. Our right to join together and bargain collectively creates a clear path for drivers and delivery workers to hold giant gig corporations accountable, put an end to unfair deactivations that jeopardize our livelihoods, and win better wages and benefits," plaintiff and Uber and Lyft Driver Mike Robinson said in a press release.
"But no make no mistake, we still believe Prop 22 – in its entirety – is an unconstitutional attack on our basic rights, and the right of the legislature to pass laws affecting workers' compensation and drivers' ability to make ends meet amid the skyrocketing cost of gas, food and housing," he continued. "More than two years since it was enacted, Prop 22 hasn't left us any better off than we were before – it's only allowed gig companies like Uber, Lyft, and DoorDash to deprive us of a living wage, overtime, paid sick leave and meaningful health care coverage."
David Green, executive board member of SEIU California, added, "Gig companies should know by now that drivers aren't going to give up until they have the rights afforded to all other workers in the state, from basic protections on the job like workers compensation and unemployment insurance, paid sick leave to having a seat at the table to bargain for better wages and benefits. Corporations prioritizing their bottom lines over our democracy should not dictate the laws in our state."
The legal battle is expected to continue with an appeal of Monday's decision and may go all the way to the California Supreme Court.
Cover photo: JUSTIN SULLIVAN / GETTY IMAGES NORTH AMERICA / Getty Images via AFP