Chris Smalls and Starbucks Workers United talk power of organizing at NYU panel
New York, New York - The Urban Democracy Lab (UDL) hosted a panel discussion at NYU Gallatin with several organizers who are helping lead the charge for unionization efforts in the US that have sparked a movement around the world.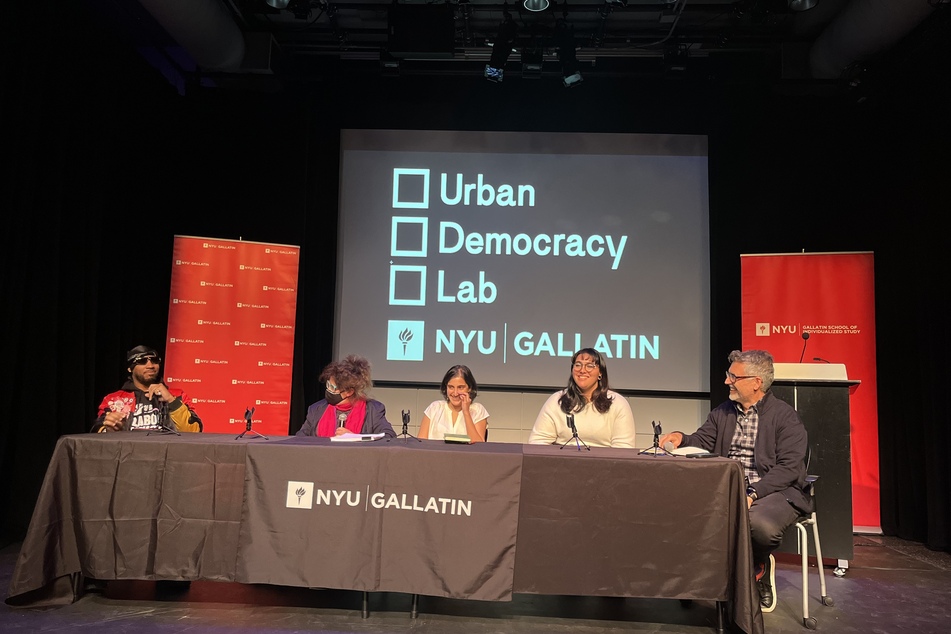 Director of the UDL Gianpaolo Baiocchi served as moderator, and the panel consisted of Arundhati Velamur, an organizer for NYU's Graduate Student Union; Judith Sloan, an adjunct professor at Gallatin; Chris Smalls, president of the Amazon Labor Union; and Starbucks Workers United (SBWU) member Athena.

The event was titled Frontiers of Labor Organizing, and the experienced panel tackled a handful of galvanizing topics, including what drives union organizing in the first place.
Velamur insisted that "labor rights are civil rights," and graduate students and staff at NYU do a lot of labor that helps "sustain the university."
"We strike because our working conditions determine how well we can do our job," she said.
Other panelists agreed, echoing the sentiment that all workers, no matter what their profession, deserves proper compensation and support for their labor from the company they work for.
Smalls poignantly said, "There is someone above us setting the law, and that law doesn't represent you."
The long, uphill battle of union organizing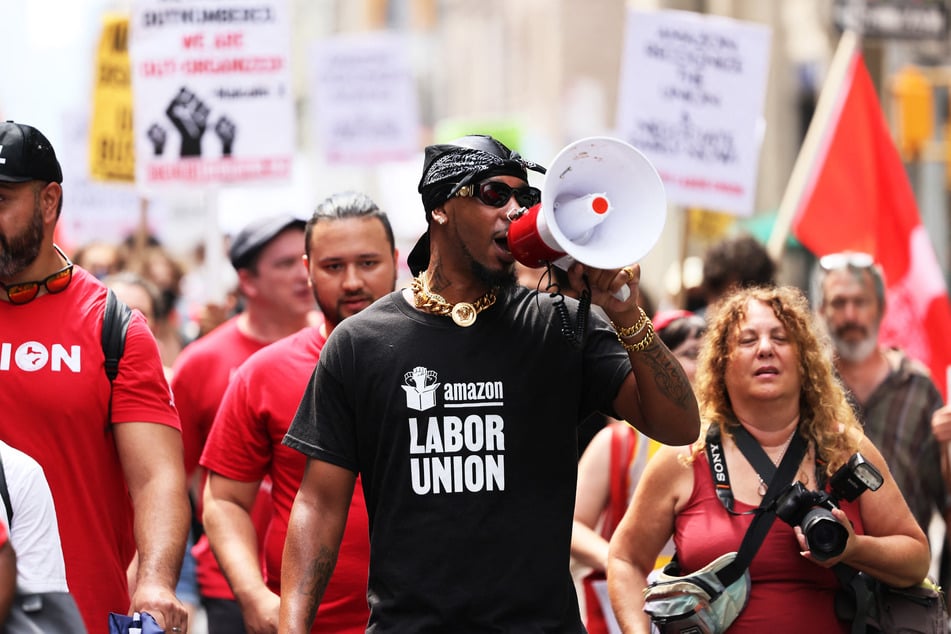 Between union busters and slander from corporations and media, organizing can be a long, uphill battle.
Athena, who works at the Starbucks Reserve Roastery in NYC, said that union busting tactics by the company were "no joke."

"Once you see who you're fighting against, you won't want to stop," she insisted, adding that "keeping the faith" even when things get hard is key to success.
Sloan shared how many of her colleagues at NYU were stressed about losing their jobs if they signed up as other academic workers began organizing.
This was a point also seized on by Amazon Labor Union president Chris Smalls, who explained that unionization efforts today are very different from the past, when they typically took place in secret. Social media and being connected like never before has changed the movement, which he says is now "about being vocal."

"It's our stories and voices that need to be amplified, it's about the people," he said. "We're making unionizing cool again."
How people can help unionization efforts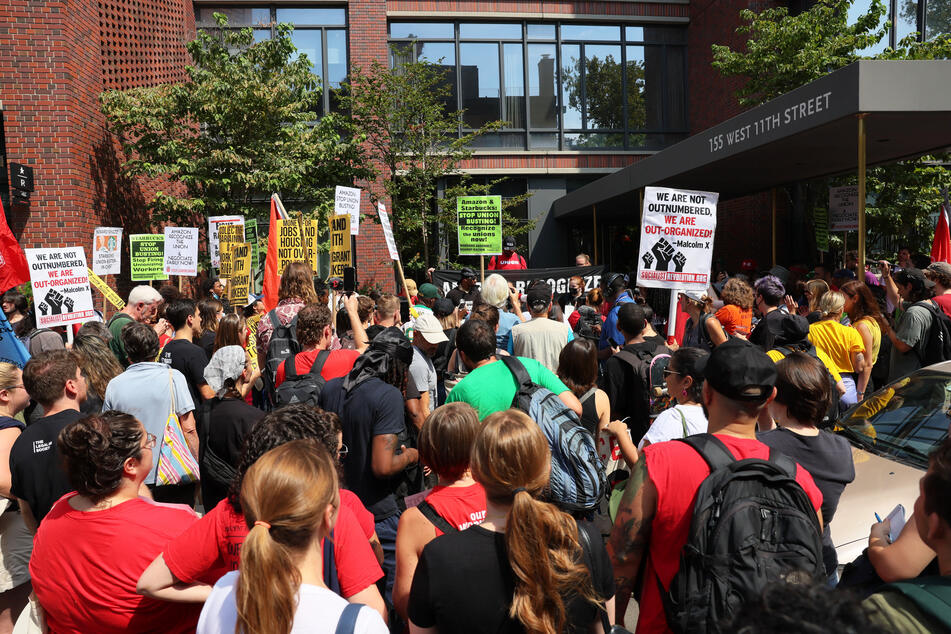 "We all have a role to play," Smalls insisted, when asked what those not directly involved in the labor movement can do to support it.
"We have to have these conversations at home, with our family and friends... If we don't organize, nothing gets heard."
Athena of SBWU agreed, sharing how she recently brought her two-year-old child to a protest because having these talks and being transparent is how you inform people.
She also added that donations and any kind of pledges and contributions are always big helps to the causes.
But the biggest way to help is to show up and support the efforts whenever possible.
Above all, the biggest sentiment shared by the panel members was that everyone, from all walks of life and different professions, are in this together, which is why coming together and organizing is so important.
Cover photo: Collage: Screenshot / Twitter / @urbandemos & Michael M. Santiago / GETTY IMAGES NORTH AMERICA / Getty Images via AFP