Southern California hospitality workers go on strike in their thousands!
Los Angeles, California - Thousands of hotel workers in Southern California walked off the job on Sunday, after union talks failed.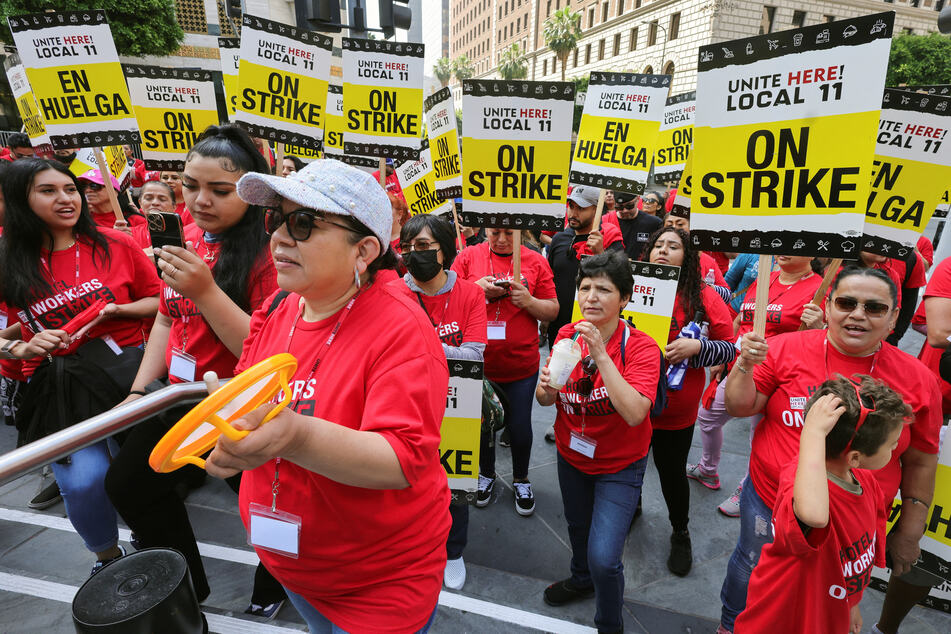 Negotiations between a union and dozens of hotels over better wages, health benefits, and pensions, which have been underway since April, have so far failed to produce a result.
The contracts of workers, including cooks, cleaners, and bellhops, at more than 60 hotels and food services expired over the weekend.
Protesters in red T-shirts set up picket lines outside many buildings, including luxury hotels in Los Angeles and Santa Monica, holding placards.
Unite Here Local 11, the union representing the workers, had in June voted to authorize the walkout, with 96% of participating members in favor.
The Westin Bonaventure Hotel & Suites, a large Los Angeles hotel with more than 600 workers, reached a tentative agreement with its employees on Thursday, preventing a strike.
Striking workers demand hotels put people over profits
The Unite Here Local 11 union represents about 15,000 workers in Southern California. Many of them say they have to take second jobs due to rising living costs and because they cannot afford rental housing near their jobs.
Hotels received $15 billion in federal bailouts and cut jobs and services during the coronavirus pandemic.
Now, hotel profits in Los Angeles and Orange County have surpassed pre-pandemic levels, but hospitality workers continue to struggle to make a living.
Cover photo: REUTERS