Texas woman gets reunion of a lifetime after being kidnapped in mystery case
Fort Worth, Texas - After her mysterious disappearance 51 years ago, a Texas woman has been reunited with her birth parents, and an extended family that has welcomed her with open arms.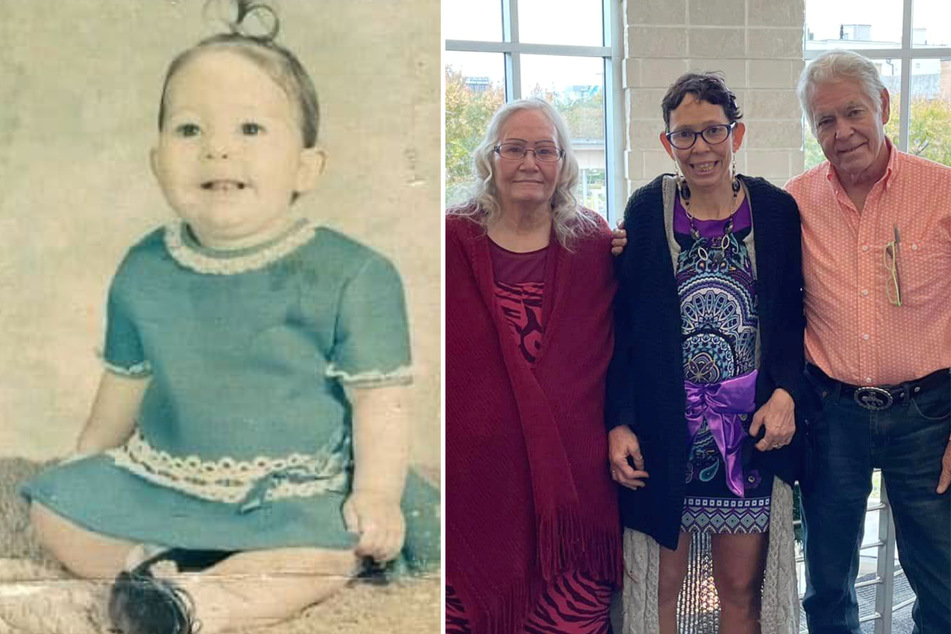 "Melissa's kidnapping is the oldest unsolved kidnapping case in Texas," according to a Facebook page detailing the harrowing story. Now, it has now finally come to a close.
In August 1971, Melissa Highsmith was abducted from her mother's apartment by a babysitter when she was a little over a year old.
For years, the family searched for the infant, but never received an explanation.
In September, interest in the case was reignited after an anonymous tipster claimed to have spotted her in South Carolina.
Last week, members of the Highsmith family got the results of a 23andMe DNA test, which matched them to Melissa's children.
After reaching out via email to her children, the family was connected to Melissa – and finally found what they had been looking for.
"Mom & Dad met Mel for the first time yesterday after 51 years and did further official & legal DNA testing, although in the moment we saw her pictures, found out about her birthmark, and realized her 'birthday' is so close to our Melissa, WE KNEW beyond a shadow of a doubt that this was OUR GIRL," the family shared in a Facebook post announcing the big news.
The Highsmith family shared several photos of the group hugging, crying, and sharing love together for the first time in half a century.
Missing Melissa Highsmith gets reunited with her birth parents
It turns out that Melissa, who is now 53, was raised under the name Melanie – which she still goes by – only 10 minutes away from where she was abducted.
Jeff Highsmith, Melissa's younger brother who was born after she was taken, said that his sister is estranged from the woman who raised her, but the Highsmith family plans to take the case to the police hoping an investigation will be reopened.
"This is a wonderful reminder to the public and to other families who have missing loved ones that answers are possible, even after five decades," said John Bischoff of the National Center for Missing & Exploited Children.
Melanie has said that she is considering changing her name back to Melissa after being reunited with her birth parents.
Cover photo: Collage: Screenshot/Facebook/Jeff Highsmith