TikTok mystery: Woman finds a secret door as her creepy dream comes true!
Internet - Was this a premonition? A woman dreamed of a hidden door with horrors behind it the very night before finding one behind a wall of her beauty salon.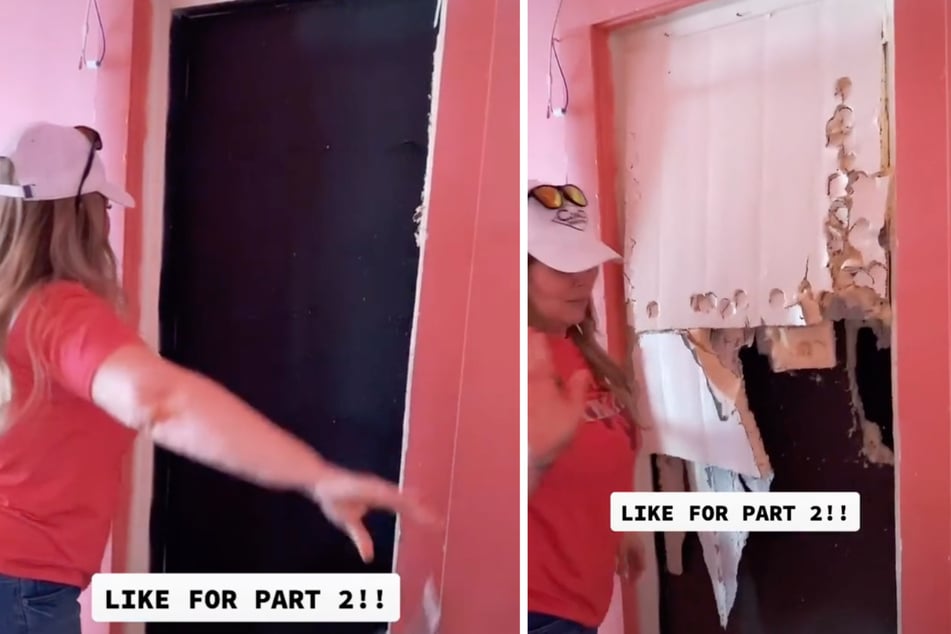 This video is currently leaving millions of users on TikTok speechless – could this woman really be possessed?
Miranda, who goes by Hippieloumom on TikTok, was beside herself as she filmed her mother ripping a thin Styrofoam wall at her salon to shreds with her bare hands. "My mom had a dream that she found a hidden door in her salon," she explained.
The fact that this dream came true the next day gave them both a bit of a scare: sure enough, behind one of salon mirrors was a thin Styrofoam wall that hid a mysterious door, which no one had ever known about before!

"We're on the trail of a bona fide mystery," continued Miranda, convinced that her mother must be in touch with some otherworldly forces. The salon is located next to a hotel, which apparently has a reputation for being haunted.
What made the whole story even more disturbing was that the dream had also featured dead bodies.
Many TikTok users are creeped out by the video – others are unimpressed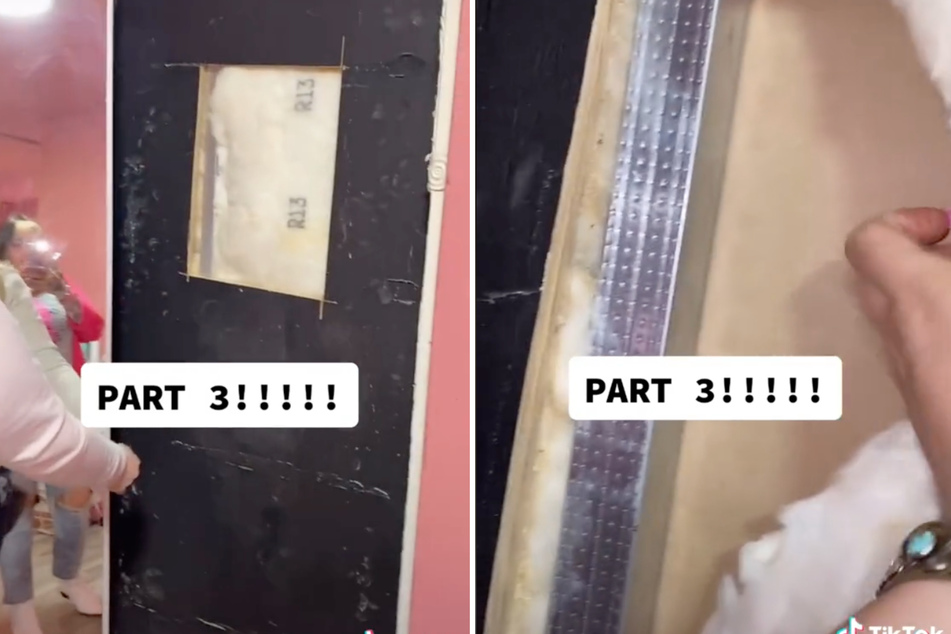 Once they had removed the last piece of wall, the two women stood in front of a solid black door.
But there was one small problem: the door simply wouldn't budge, as a few sturdy swings of the hammer showed.

In two update videos, Miranda filmed the family sawing a hole in the door, but that's as far as they got. Fortunately, there were no bodies – just a wall.

The video has since been viewed more than 9.5 million times, with thousands of comments from people who could hardly believe their eyes.
One user warned the women, "I don't think this is a door that should be opened," while a second felt like he was watching a horror movie.
Others, however, were less impressed by the whole adventure.

"It was so frustrating watching you guys break the wall when it was clear there was nothing there," a skeptic commented in annoyance, while another added: "Whatever is behind it was built to it later. That's why the door is closed."
Cover photo: Collage: TikTok/Screenshot/hippieloumom (2)