Paranormal pup: is this TikTok user's dog playing with ghosts?
Internet- Is it time to call the ghostbusters, or is it just a silly internet moment? This TikToker's dog seems to be acting strangely...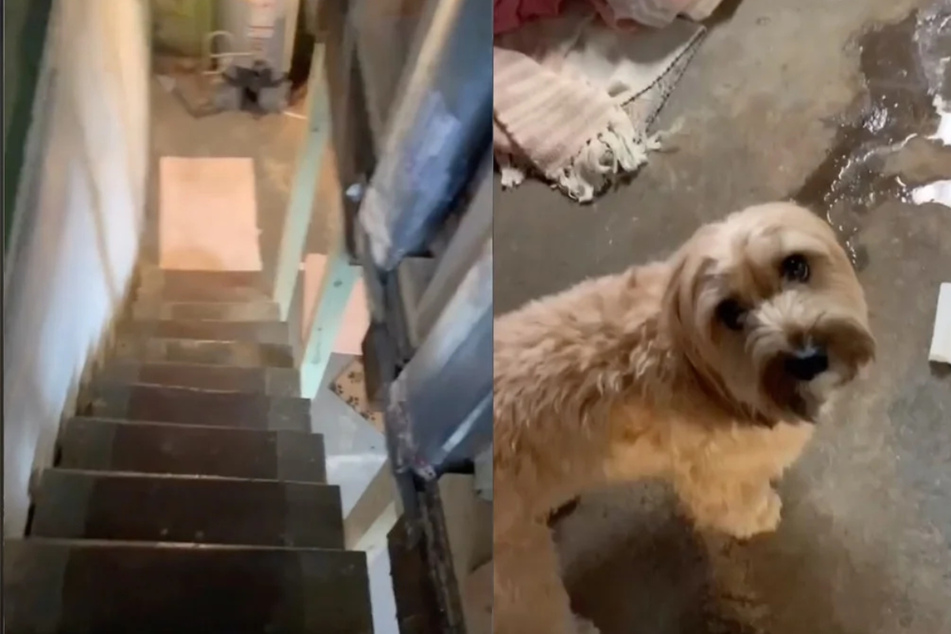 TikTok user Kimberly Rhoades firmly believes there's a ghost in her basement.
Since November 2020, she has been posting regular videos on her TikTok channel as evidence of the haunting.
Jerry, as Kimberley has since christened the disembodied troublemaker, is an active ghost.
Random objects keep ending up scattered across the room, and the taps seem to turn on by themselves. Maybe it's Jerry?
Kimberly seems to have gotten used to the creepiness. She has even started joking about it and sharing updates on social media.
But her latest encounter with Jerry gave her viewers a good scare. The supposed ghost didn't just interact with Kimberly. He was also playing with Kimberly's dog Daisy!
When Kimberley goes down the basement stairs in the video, she sees that there are toys scattered all over the basement floor. Daisy the dog obviously wants her attention as he runs over to show her something.
TikTok users are happy Jerry seems to like dogs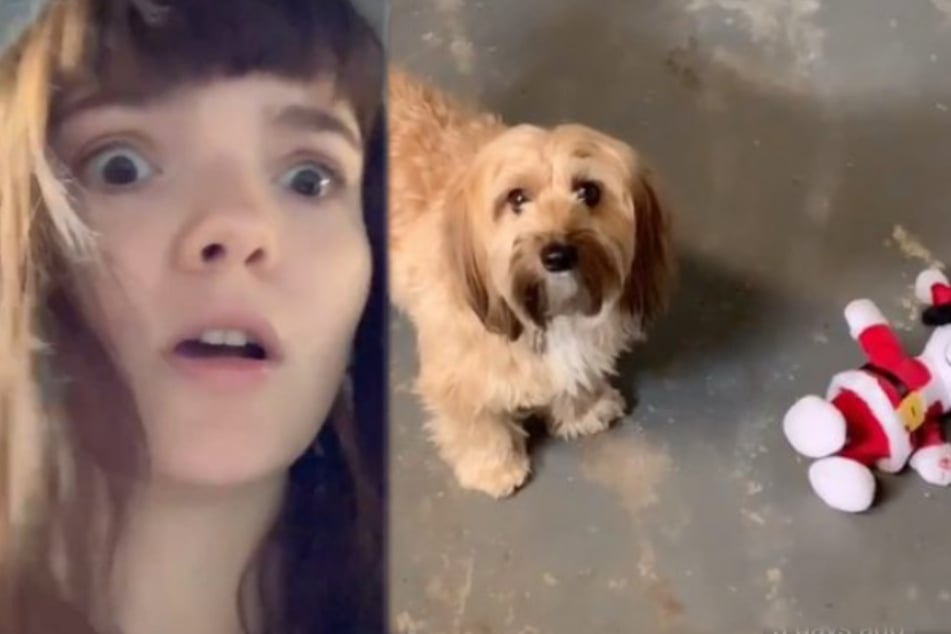 "What are you doing?" she asks her pet. "Are you guys playing with your toys? Daisy, that's so cute."
The moment she utters the words, one of the stuffed animals starts moving and making music. Neither Kimberly nor Daisy touched or even stood near the Snoopy doll in a Santa outfit.
Unsurprisingly, this made some TikTok users feel anxious. "I can't decide if this is cool or just terrifying," commented one user.
"Time for an exorcism," another quipped. "I'm cool with ghosts if they're dog people," wrote another.
Although Kimberley does believe that her basement is haunted by something supernatural, she also admitted in the comments that this particular paranormal video was, in fact, scripted.
The TikTok user emphasized that she wouldn't leave her beloved Daisy alone in the basement with a poltergeist.
Cover photo: tiktok.com/@kimberlyrhoades112