Passenger attacks flight attendant while holding a baby in wild viral video: "I will kill you!"
Chicago, Illinois - People on a United Airlines flight witnessed a surreal scene as one passenger holding a baby got violent with flight attendants, in an incident that resulted in three people being hospitalized.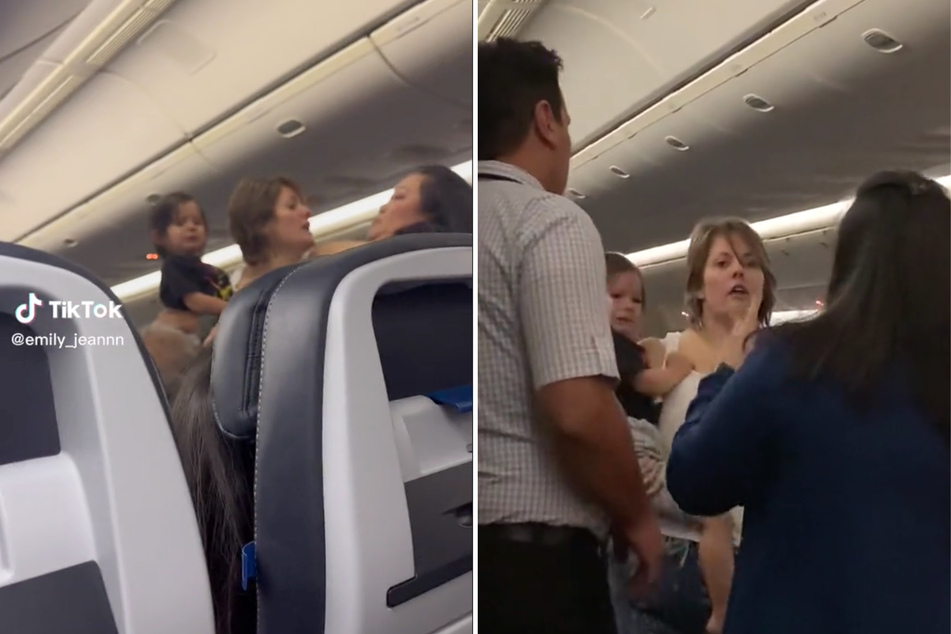 In a clip shared to Twitter by user Peter Kondelis, multiple flight attendants are seen rushing down the isle of the plane to break up what looks like a fight.
A woman carrying a small child is seen screaming "where is it?" as attendants attempt to calm her, telling her that the plane is landing.
Another video posted to TikTok by user Emily Jeann captures the incident from a different angle, showing the aggressive passenger aiming blows and grabbing at an attendant while saying "I will kill you!"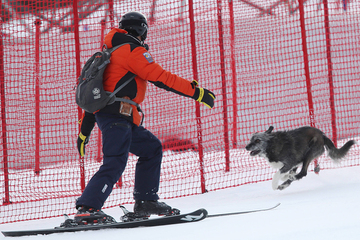 According to the New York Post, Chicago police responded to the disturbance on Flight 476 that flew in from San Francisco, and three people, including one flight attendant, were taken to Resurrection Hospital.
It's unclear if any arrests were made, but the FBI are reportedly investigating the incident.
Passenger reportedly rants about Jesus Christ
In an update posted on Sunday, TikToker Emily Jeann provided more context to what she witnessed on the flight, mentioning that the aggressive passenger had "something a little mentally off."
"Earlier in the flight she was yelling some gibberish, things no one could really understand, that Jesus Christ her savior was going to save us," she shared.
Jeann went on to explain that the passenger got up to use the bathroom with her baby as the plane was landing. As an attendant tried to instruct her to return to her seat, she began pushing the worker, telling her she was going to kill her.
United Airlines said in a statement, "We're grateful to our crew for handling this difficult situation with professionalism and for putting the safety of our team and our customers first."
Cover photo: Collage: Screenshot / TikTok / @emily_jeannn & Screenshot / Twitter / @PeterKondelis