The TikTok user is getting a big round of applause for sharing his unusual ability
Indiana - This man has quite a remarkable ability: he can clap his shoulders together!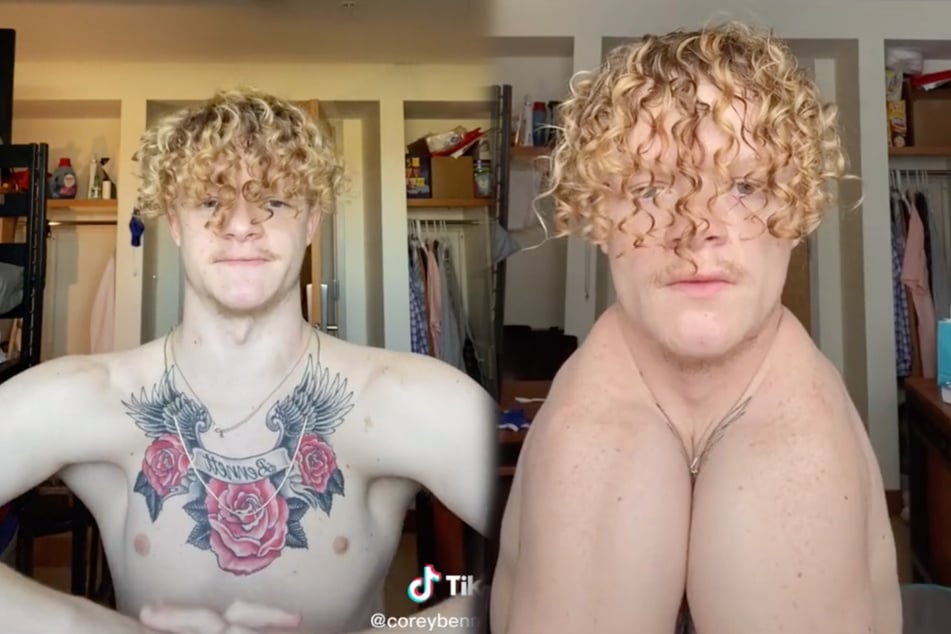 Corey Bennett is currently freaking out the internet as he has the rather strange ability to fold himself up as if he were made of rubber.
The young man miraculously manages to bring his shoulders together in front of his chest. He can even clap them together repeatedly!
He's been showing off this unusual skill on TikTok since February, and his followers still can't believe what they're seeing.
Some even accuse him of not being real.
In his most successful videos, Corey responds to the accusation that he's "not human," reaching up to 8.4 million views and a million likes per clip.

But how does he do it?
Corey Bennett has cleidocranial dysplasia, a rare genetic condition that affects teeth and bones and is responsible for him being born without a collar bone.
The "king of the shoulder clapping" wants to spread awareness for his disease
This congenital condition is extremely rare, occurring in only one in a million people on average. With his videos, the young man now wants to spread awareness.
In a recent interview with LADbible, he explained that he has been bullied most his life and that some internet trolls still write nasty comments under his TikTok clips.
But Corey is determined to not let the negativity hold him back: "I've had many people with this condition reach out to me thanking me."
Currently, the "king of shoulder clapping" – as he calls himself on TikTok – has more than 64,500 followers. But that's not enough!
He is determined to post a new shoulder applause video every day, "til I'm famous," he says.

Cover photo: tiktok.com/@coreybennett501