Too good to be true: Teenager's iPhone order goes wrong – BIG time!
Bangkok, Thailand - This teen from Thailand was proud of the cheap deal he had snatched for a new iPhone. But when the order arrived at his doorsteps, he rubbed his eyes in disbelief.
He was suddenly face-to-face with a giant package, almost as tall as him. It seemed like a huge waste of packaging for a tiny phone.
Or it would have been, if the contents really was just a regular cell phone.
One sign that something had gone wrong was that the delivery cost for the product was unusually high. That was all worth it for the unbeatable price, the teen thought, so he didn't question it too much.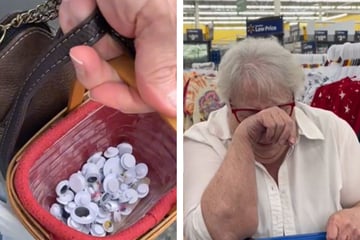 But when his order finally arrived, the boy was stunned.
He wasn't the owner of a brand-new iPhone, but of a stylish coffee table in shape of the Apple product!
According to the Daily Star, the young man was so hyped about the great deal, he failed to take a closer look at the details.
The hilarious fail did the rounds and quickly became a viral hit on Facebook and across social media channels.
The unfortunate buyer didn't reveal whether he returned the furniture or kept it as a stylish reminder of his mistake.

Meanwhile, this online purchase gone wrong is a warning for everyone out there that if a deal sounds too good to be true, it probably is.
Cover photo: Collage iPhone Fans Thailand (2)