Woman looks out window only to discover water buffalo in pool
Essex, UK - A couple in England was hoping to have a relaxed breakfast on an ordinary morning last July when they encountered quite a strange sight.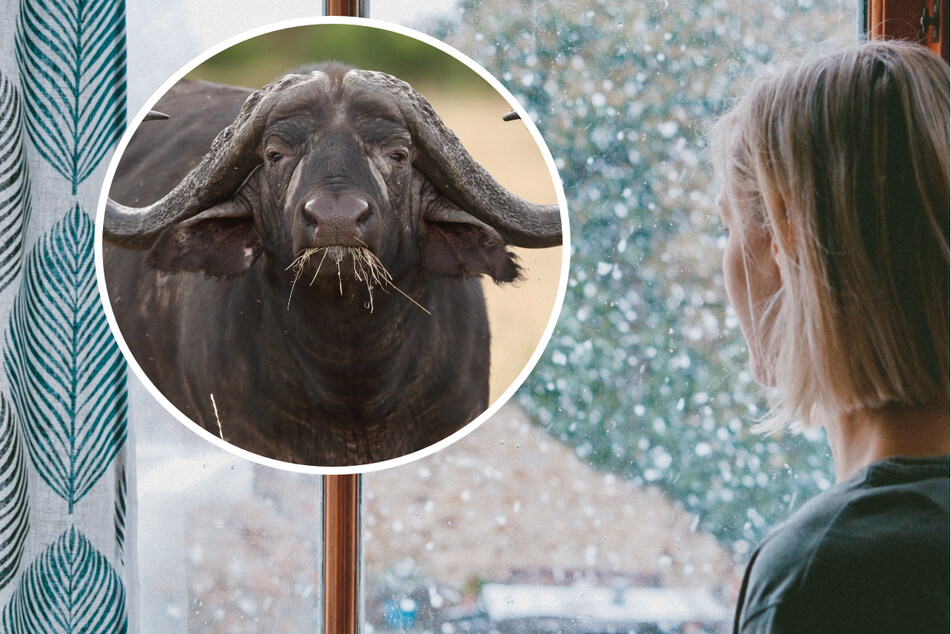 "When my wife went to make the morning tea, she glanced out of the kitchen window and saw eight buffaloes in the pool," Andy Smith told The Guardian on Saturday.
The shocked family had a lot of trouble convincing the 911 operator they called that the unusual visit wasn't a prank.
"It took some persuading to get them to take us seriously," he said.
Fortunately, there was surveillance footage that captured the entire buffalo visit.
According to CCTV recordings, the quadrupeds, which weigh around 1,300 pounds, wandered into the garden early in the morning.
One of them stepped on the pool cover, and seven of its colleagues jumped in after it over the next 15 minutes.
A total of 18 water buffaloes devastated not only the home pool but also the surrounding greenery.
The animals had escaped from a farm when an electric fence failed. The farmer helped to rescue the escaped buffalo unharmed.
Thankfully for the Smiths, the farm's insurer has now agreed to cover the repair costs, which amount to around $30,000.
Cover photo: Collage: IMAGO / Wirestock & Unsplash/@heftiba (TAG24 Edit)