Ukraine war enters its seventh day as Russian bombing worsens
Kyiv, Ukraine - Russia's war on Ukraine entered its seventh day to the sound of bombs and troops landing on the eastern city of Kharkiv and a worsening situation in the country's south.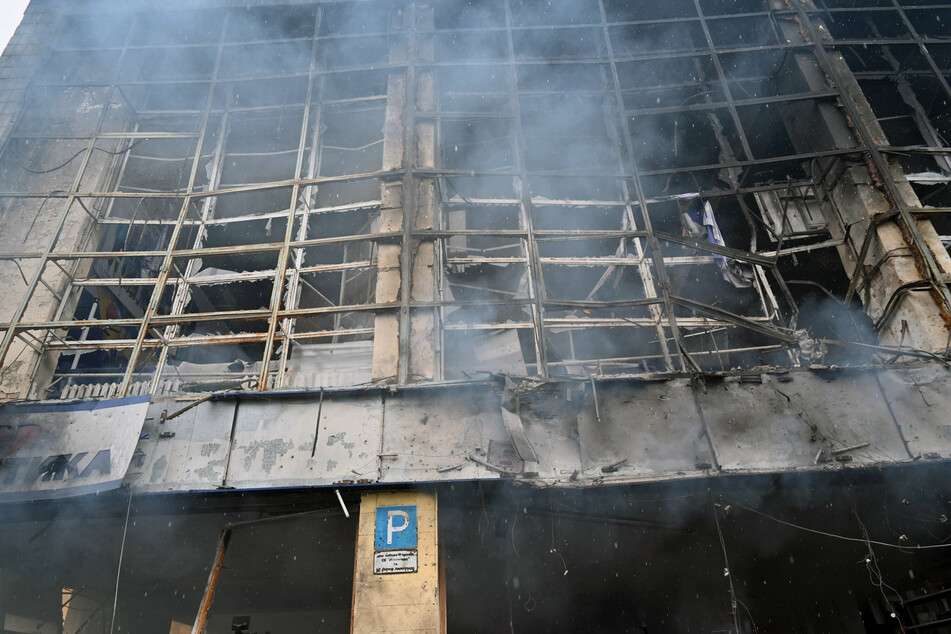 Russia now claims its forces have full control of the southern city of Kherson, in what would be the first regional capital that Russian troops have taken since the invasion of Ukraine began last week.
Kyiv also entered the seventh day of the war with claims of tactical victories. Neither side's statements could be independently confirmed.

"Russian armed forces units have taken full control of the center of the Kherson region," Russian Defense Ministry spokesperson Igor Konashenkov said in a Wednesday statement. There was initially no confirmation of this from the Ukrainian side.
Ukrainian media had previously reported fighting in the city of about 280,000 inhabitants.
An advisor to the Ukrainian Interior Ministry, Anton Herashchenko, said a number of civilians had been killed while defending Kherson with petrol bombs and other weapons.
Additionally, the Russian Defense Ministry said that "high-precision" weapons had been turned on secret service structures in Kiev and that transmissions from the city's TV tower had been stopped.
Reports of five people being killed in the attack suggest the precision was anything but "high". So does the damaging of the Babyn Jar Holocaust memorial, as fires raged near the spot where over 30,000 Jews were massacred by the invading Nazis.
Ukraine claims Russia is engaging in war crimes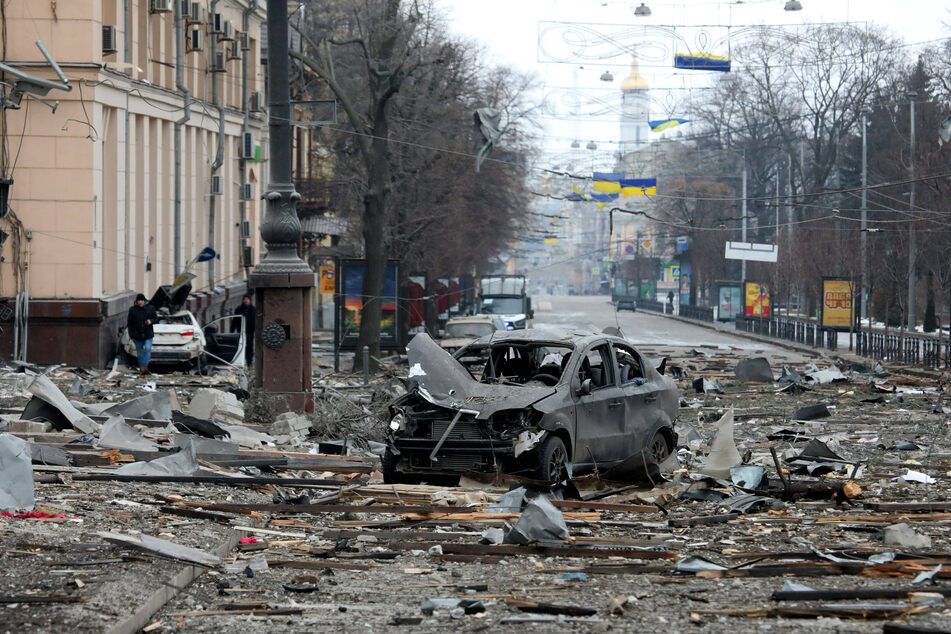 Meanwhile, the Ukrainian Defense Ministry reported that more than 5,840 Russian soldiers have died during the attack so far and that more than 200 Russian tanks, 860 other military vehicles, 30 planes and 31 helicopters have been destroyed.
It also accused the attackers of engaging in war crimes.
"Air and missile strike from Russia and Belarus on residential buildings and schools, shelling of maternity hospitals – this is coward behavior of those who have no honor," the ministry said in a Facebook post.
"They are not military - they are terrorists, representatives of the terrorist state and this mark will be with them for a long time."
Moscow has denied any attacks on civilians or population centers.
But reports of such attacks keep pouring out of Ukraine.
At least 21 people have been killed and 112 injured in Russian attacks on Kharkiv, according to Oleh Sinegubov, the regional governor. There were also renewed reports of heavy fighting in Ukraine's second city, with the Ukrainian Interior Ministry saying Russian forces are focusing their firepower on a police station. Apartment blocks have reportedly been damaged.
Sinegubov also said there had been overnight airstrikes, starting multiple fires, but that Ukrainian forces continued to hold off the Russians. "All attacks have been pushed back. The Russian enemy suffered heavy losses," he wrote.
There were also reports from the UNIAN news agency that Ukrainian forces managed to take six new Russian 5-80BWM tanks.
Crippling sanctions begin biting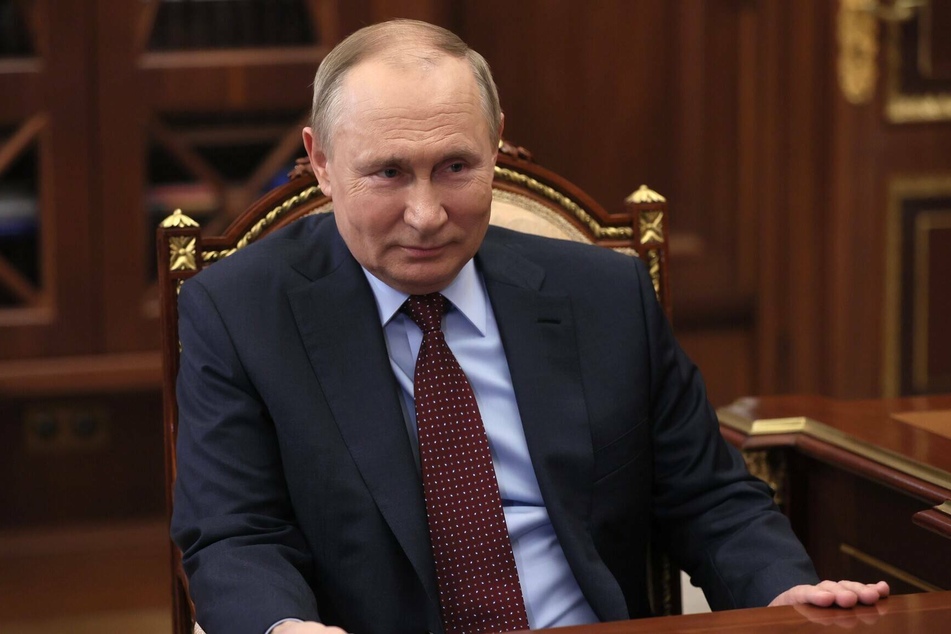 Russia's invasion has prompted a global outcry, with Russian planes now banned from much of European and American airspace, Russians banned from many international events and efforts under way to block Russia from the international banking system.
With that in mind, Russian residents are no longer allowed to leave the country with more than the equivalent of $10,000 as the Kremlin tries to keep cash inside the country. The rule affects movement of foreign currency too.
Long queues are now common at cash machines that still have bills as people try to withdraw their holdings, against the backdrop of a rouble that is rapidly losing most of its value in light of the sanctions. Prices of imported goods are shooting up and people are trying to purchase some items, like new phones, before they become unaffordable.
Russian President Vladimir Putin says the rule limiting cash movements is a reaction to "unfriendly" steps taken by the US and other Western countries.
Almost a week into the attack, military experts have noted that Russian forces seem to be suffering from logistical and organizational problems.
The invasion has also triggered a massive influx of refugees to surrounding countries, with hundreds of thousands of Ukrainians heading west to avoid war.
Cover photo: IMAGO / Agencia EFE