Ukraine war: Evacuations continue amid continued reports of shelling
Kyiv, Ukraine - Ukrainian President Volodymyr Zelensky has declared a state of war for the entire country after Russian President Vladimir Putin ordered a full-scale invasion, triggering one of the worst crises Europe has seen since WWII. Follow the latest developments with TAG24 NEWS.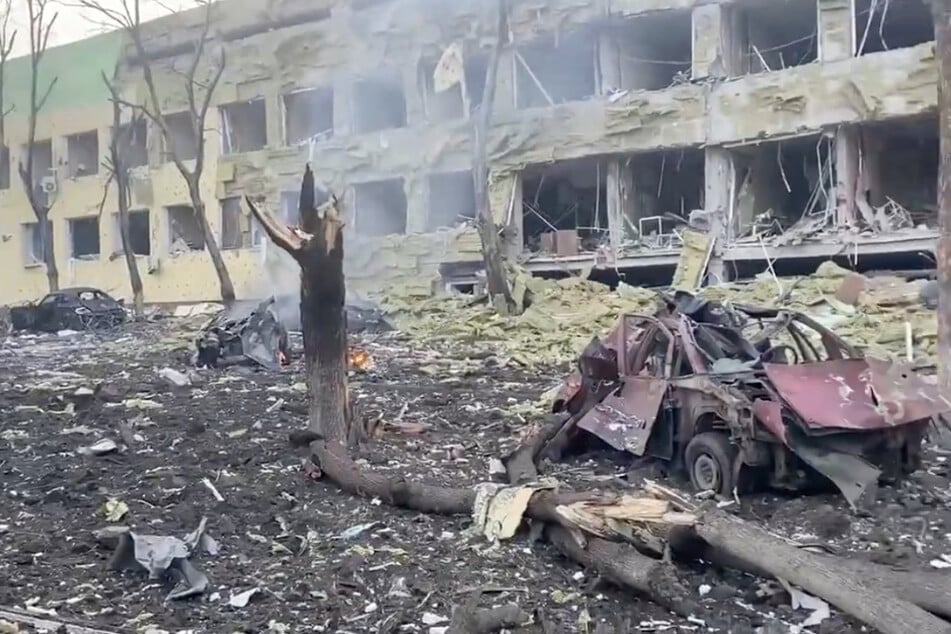 In a dramatic escalation of hostilities, Putin announced a "special military operation" on February 24. Vowing to "denazify" Ukraine, his speech virtually amounted to a declaration of war, although the Kremlin still denies it aims to take over Ukraine – even as Russian troops poured in through the separatist regions in the east and Belarus to the north.
President Joe Biden has condemned the "unprovoked and unjustified attack by Russian military forces" on Ukraine.
The US and its allies have launched devastating sanctions on the Russian economy.
Meanwhile, the situation on the ground is rapidly changing, as Russia's massive assault envelops Ukraine and a full-scale offensive pummels targets inside the country.
UPDATE, March 10, 6:00 PM EST: Thousands evacuate amid temporary ceasefires
Around 2,000 people have been evacuated from the city of Izyum in eastern Ukraine, the head of Kharkiv Oblast Oleh Syneyhubov said in a Facebook post. He confirmed they had been brought to safer regions in 44 buses, despite some Ukrainian officials claimed ceasefire had been breached from the Russian side.
Evacuations were also focused on the north-eastern city of Sumy and residents had already boarded buses.
However, it again proved impossible to bring people from the city of Mariupol to safety or to deliver much needed food, water, and medicine. The Ukrainian Vice Governor said several attempts to open an escape corridor had to be called off, amid reports of frequent shelling. Moscow and Kyiv each blamed the other for the failure. Ukrainian Deputy Prime Minister Iryna Vereshchuk has appealed to the international community, saying, "There is a real humanitarian disaster there."
"From the cities of Sumy, Trostyanets and Krasnopillya, we have brought out more than 60,000 people in the direction of Poltava within the past two days," Vereshchuk added of the successes elsewhere.
During her visit to Poland, US Vice President Kamala Harris announced the US will give an additional $53 million in humanitarian aid to Ukraine. It is in addition to nearly $54 million in humanitarian assistance the US pledged earlier.
Ukraine's Minister of Education and Science Serhiy Shkarlet stated that Russian forces have damaged 280 educational institutions through its shelling since the start of the war.
Russian President Vladimir Putin claimed the West's unprecedented sanctions on Russia will make the country more independent from the rest of the world.
"Just as we overcame these difficulties in the past years, we will overcome them now," he said, according to Interfax news agency. "We have to get through this period. The economy will undoubtedly adapt to the new situation. This will lead to an increase in our independence, self-reliance, and sovereignty."
Putin also said Russia has no intention of suspending oil and gas deliveries to Europe, despite threatening to cut off German natural gas supplies earlier this week.
UPDATE, March 10, 11:45 AM EST: Kyiv is half empty as evacuation attempts continue
The Ukrainian port city of Mariupol, besieged by Russian troops, was hit by fresh airstrikes on Thursday, according to the city council. The Technical University near the city center was hit. No casualty figures were immediately available.
Ukraine is planning further civilian evacuations from embattled cities in the north and east of the country, as well as in the capital Kyiv. Hundreds of thousands have already left Kyiv since the start of the war, Mayor Vitali Klitschko said on Ukrainian TV on Thursday, confirming, "Every second Kyiv resident has left." There are currently less than two million people in the city, officially home to nearly three million people.
The UN has said it stands by its account of an attack on a hospital building in Mariupol, despite Russian allegations that the organization was spreading "fake news." Russia's deputy UN ambassador Dmitry Polyansky said: "In our statement of 7 March, we had already warned that the hospital had been turned into a military facility by radicals," with another Russian official alleging Ukrainians military had "forced out the staff of a maternity clinic and then put a firing site in that clinic." The information could not be verified, and President Zelnsky said they are "lying with confidence."
Ukraine signed a new law into effect to seize property belonging to Russia and Russians paying taxes in Ukraine. The law also explicitly states that property or assets can be seized from anyone paying tax in Ukraine, given many Russian companies have representative offices in Ukraine and hold shares in local companies.
UPDATE, March 10, 6:30 AM EST: Russian and Ukrainian top diplomats meet with little to show for it
The first talks since the start of the war between Russian Foreign Minister Sergei Lavrov and his Ukrainian counterpart, Dmytro Kuleba, have ended. The two ministers parted ways after about one and a half hours that established little common ground.
No joint appearance was scheduled after the meeting, which is always a bad sign. Kuleba later said that there had been no progress made on further ceasefires or humanitarian corridors around Ukraine's worst-affected cities. He added that it had been "hard" to listen to what Lavrov was saying.
The Russian foreign minister, meanwhile, spent his press briefing bashing the West and denying that civilians were being targeted in Ukraine, which flies in the face of overwhelming evidence to the contrary.
Lavrov also claimed – again with zero proof – that no women or children had been present in the Mariupol maternity hospital at the time Russia blew it to pieces on Wednesday, killing at least three, according to local officials.
UPDATE, March 9, 6:25 PM EST: Russia forces gain ground as the White House responds to the chaos
17 pregnant women and employees were injured in the bombing on a Mariupol maternity hospital, according to the head of the Donetsk Oblast military administration, Pavlo Kyrylenko. Ukrainian President Volodymyr Zelensky said it is "proof of a genocide of Ukrainians taking place."
Zelensky has emphasized his willingness to compromise ahead of peace talks with Russian representatives on Thursday. Ukrainian Foreign Minister Dmytro Kuleba is due to meet Russian Foreign Minister Sergey Lavrov in Turkey.
"In any negotiation, my goal is to end the war with Russia. And I am also ready to take certain steps," Zelensky told Bild newspaper. He also said he had spoken with US House Speaker Nancy Pelosi on Wednesday, among other world leaders, about "further steps in support of Ukraine."
Attempts to ensure safe passage out of the of six agreed upon escape areas in Ukraine has proved slow and faltering as Moscow and Kyiv have traded blame for ceasefire breaches. Meanwhile, Ukraine is still refusing to evacuate citizens to Russia, according to Russia's Colonel General Mikhail Mizintsev, who said Moscow had proposed 10 evacuation routes, while Kyiv suggested another three.
By Wednesday evening, Russian forces said they had made further gains in Donbass and have advanced even closer to Mariupol. The Pentagon said the Russian army has made progress around Kharkiv, with Russian soldiers recently having moved closer to the city. It also said Russian troops have additionally made progress around Mykolayiv.
The US government has accused Russia of using free-fall "dumb bombs" in Ukraine that lack a system to target them precisely, "increasing damage to civilian infrastructure." The White House also warned Wednesday that Russia could use chemical weapons in Ukraine based on the country's "long and well-documented track record of using chemical weapons."
Lastly, Washington issued a clear rejection to a proposal by Poland to transfer MiG-29 fighter jets to Ukraine via a stopover at a US base in Germany. The plan "could result in significant Russian reaction that might increase the prospects of a military escalation with NATO," Pentagon spokesperson John Kirby said. However, US Defense Secretary Lloyd Austin thanked Poland for its willingness to look for ways to support Ukraine, he said.
The UN asserted it has seen no evidence of weapons of mass destruction in Ukraine, UN spokesperson Stephane Dujarric said on Wednesday. It follows Russian allegations that Ukraine had been developing nuclear weapons.
The International Atomic Energy Agency (IAEA) assured it "sees no critical impact on safety" at Ukraine's Chernobyl nuclear power plant, despite a power failure, damage from shelling, and its isolation from the outside world since its capture by Russian units.
UPDATE, March 9, 11:45 AM EST: Russian airstrike destroys Mariupol hospital as Russia admits to drafting troops
A Russian airstrike has destroyed a maternity hospital in Mariupol. Ukraine President Volodymyr Zelenskyy said "children are under the wreckage." Mariupol's city council said "the destruction is colossal."
An estimated 400,000 civilians are hoping to be rescued from desperate conditions in the port city, where many people are without food, water, and electricity due to the aftermath of heavy shelling. But the agreed corridor to evacuate civilians has still not become operational, according to separatists in the Donetsk region. The city is surrounded by Russian troops.
According to local authorities, Russian forces have blocked an evacuation effort from Bucha, preventing the passage of 50 buses near Kyiv. Evacuation were on ongoing from Irpin and Sumy.
Ukraine's Armed Forces reported that Russian National Guard units have entered the city of Kherson and detained over 400 Ukrainian citizens.
Russia has admitted to deploying conscripts – troops that have been mandatory drafted – to fight against Ukraine, though it stressed that the move had not been approved by the Kremlin.
Yet, Kremlin spokesperson Dmitry Peskov said that President Vladimir Putin had instructed the military prosecutor's office to investigate cases of conscript deployment and to punish those responsible. Putin has repeatedly denied that there were any troops drafted in Russia to fight in Ukraine.
"Almost all of these soldiers have already been withdrawn to Russia," the Defense Ministry in Moscow said. However, some conscripts were now in Ukrainian custody having been captured in fighting, it conceded.
In a statement, Ukraine's general staff put the current death toll for Russian forces at over 12,000 soldiers. While it hasn't released any recent figures, Russia said a few days ago that it had lost fewer than 500 soldiers in the conflict so far.
UPDATE, March 8, 5:25 PM EST: Another round of talks planned for Thursday as evacuation attempts continue
Moscow's bombardment of its neighbor intensified on Tuesday. Units of pro-Russian separatists are continuing to advance in the embattled Ukrainian port city of Mariupol since a ceasefire in the city ended, Russia said. According to the Red Cross, 200,000 people are still trapped in the city hoping to escape.
The head of a separatist group in Luhansk have claimed that the town of Popasna had been captured and that Ukrainian forces had been encircled.
For the first time, a safety corridor was successfully used to evacuate hundreds of civilians trapped inside the town of Sumy, after at least 21 people were killed hours beforehand. According to the deputy head of the Ukrainian President's Office Kyrylo Tymoshenko, a total of 61 buses left Sumy for Poltava on Tuesday. Among the passengers were some 1,100 foreign students, he said.
Fresh attempts at opening safety corridors are planned for Wednesday, with Colonel General Mikhail Mizintsev of the Russian Defense Ministry announcing that a ceasefire would come into effect on Wednesday at 8:00 AM local time and would remain open until 1:00 AM for evacuations. Ukraine did not immediately respond to the announcement.
Moscow said the US decision to impose a blanket ban on the import of Russian crude oil has "crossed all the boundaries of political and economic sense" and has warned that it could have global repercussions.
The statement added that it was "obvious that the rejection of our resources will lead to significant fluctuations in the global energy markets. It will negatively affect the interests of companies and consumers, primarily in the United States itself."
President Putin has reportedly signed a decree prohibiting the import and export of Russian products and materials to certain countries. The list of countries is set to be published within 48 hours.
The party of Ukrainian President Zelensky has indicated it may be willing to put its stated goal of joining NATO on the back burner in return for concrete security guarantees from Russia and a promise of Russian recognition of Ukrainian statehood.
"The alliance is not ready to admit Ukraine over the course of at least the next 15 years and has made this clear," the Sluha Narodu (Servant of the People) party announced.
Another round of talks between Russia and Ukraine is expected on Thursday.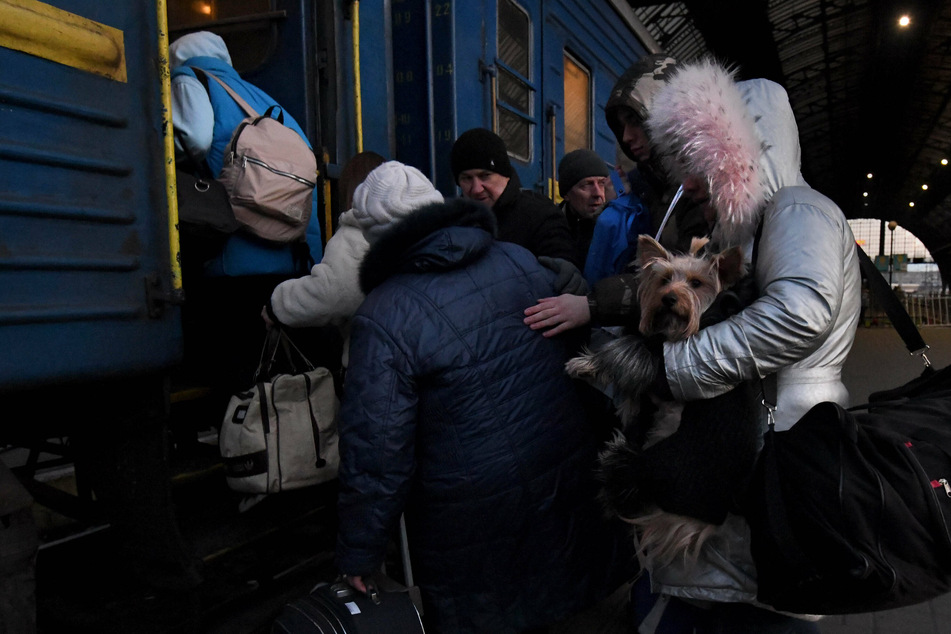 UPDATE, March 8, 11:50 AM EST: Biden administration announces ban on Russian oil imports
President Joe Biden is pulling the plug on Russian oil and gas imports, which is as big a move as it gets. Despite initially resisting Ukrainian President Zelensky's calls for the ban, the continued aggression has been chipping away at the Biden administration's resolve on this matter.
Speaking from the White House on Tuesday, Biden says the ban on all Russian oil, gas, and energy import will "deal another powerful blow to Putin's war machine" and add to historic sanctions that are "crippling Russia's ability to do business with the world."
"This is a step we are taking to inflict further pain on Putin, but there will be costs as well here in the United States," Biden said, noting that "defending freedom" will not come freely to Americans. He called on oil and gas companies to not take advantage of consumers through price hikes at the gas pump, and said America will rely more heavily on its large reserves of oil produced domestically.
The president said he believes the move has strong bipartisan support in the US and was made in consultation with NATO allies in the EU. He urged Congress to pass his proposed $12 billion Ukrainian assistance package, and said the US has provided over $1 billion in security assistance to the country already.
Biden also confirmed Vice President Kamala Harris will travel to Ukraine's bordering countries Romania and Poland later this week.
He used the opportunity to call for an acceleration in clean energy usage, and did not take questions from the press.
UPDATE, March 8, 9:30 AM EST: New ceasefire breaches reported
Shots were fired again on Tuesday during the attempt to rescue civilians from Mariupol.
"Ceasefire violated! Russian forces are now shelling the humanitarian corridor from Zaporizhzhia to Mariupol," Ukrainian Foreign Ministry spokesman Oleh Nikolenko wrote on Twitter.
"Pressure on Russia MUST be increased so that it keeps its commitments," Nikolenko wrote further. There was initially no information on this from the Russian side.

Meanwhile, about 3,000 people have been brought to safety from Irpin so far, according to authorities. The town near Kyiv has been heavily bombed and recently saw civilians huddled under a destroyed bridge, being led across makeshift footbridges by Ukrainian soldiers.
On Sunday, at least eight people were killed there when Russian troops shelled the escape route.
UPDATE, March 8, 5:30 AM EST: At least 21 killed in Sumy airstrikes, according to local authorities
Not long before the evacuation effort in Sumy began, devastating airstrikes on the city ended up killing at least 21 people, including two children, according to local authorities and the regional prosecutor's office.
During the night, the head of the regional administration, Dmytro Shyvytsky, had spoken of 10 dead.

"Residential buildings were bombed in some localities. And almost in the center of Sumy, several houses were destroyed by a bomb hit," Shyvytsky wrote on Facebook.
Four Ukrainian soldiers were also killed "in unequal combat with the Russian military," he added.
Hundreds of international students, many of them African, have been stranded in Sumy since the start of the war.

UPDATE, March 7, 5:30 AM EST: Evacuation underway in five cities after new ceasefire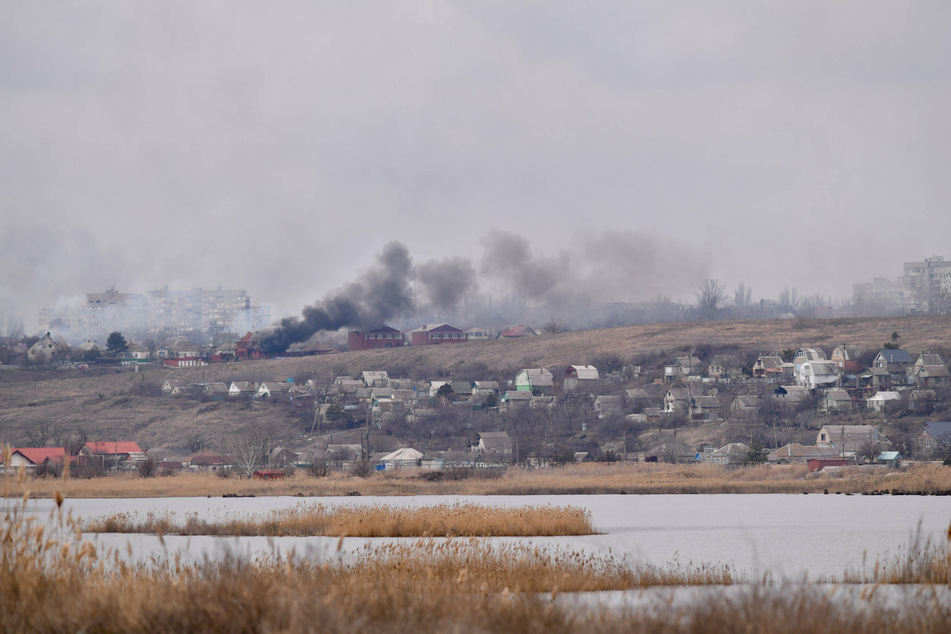 Russian military said on Tuesday that it had enforced a new ceasefire in Ukraine and opened "humanitarian corridors" in five cities.
In the capital Kyiv as well as in the major cities of Chernihiv, Sumy, Kharkiv, and the particularly embattled port city of Mariupol, people should be able to get to safety.
The ceasefire came into effect at 9:00 AM local time (2:00 AM EST), the Defense Ministry in Moscow said.
According to the Red Cross, 200,000 people are waiting to get out of Mariupol via various routes. This is now the fourth attempt to take people out and bring them to safety by bus and car.
According to the Ukrainian authorities, assembly points were set up in the city and a second corridor was opened by noon, local time.
Kyiv said representatives of Ukraine and Russia agreed on details during a third round of negotiations on Monday.
UPDATE, March 7, 6:45 PM EST: Third round of negotiations in Belarus ends with more talks expected "soon"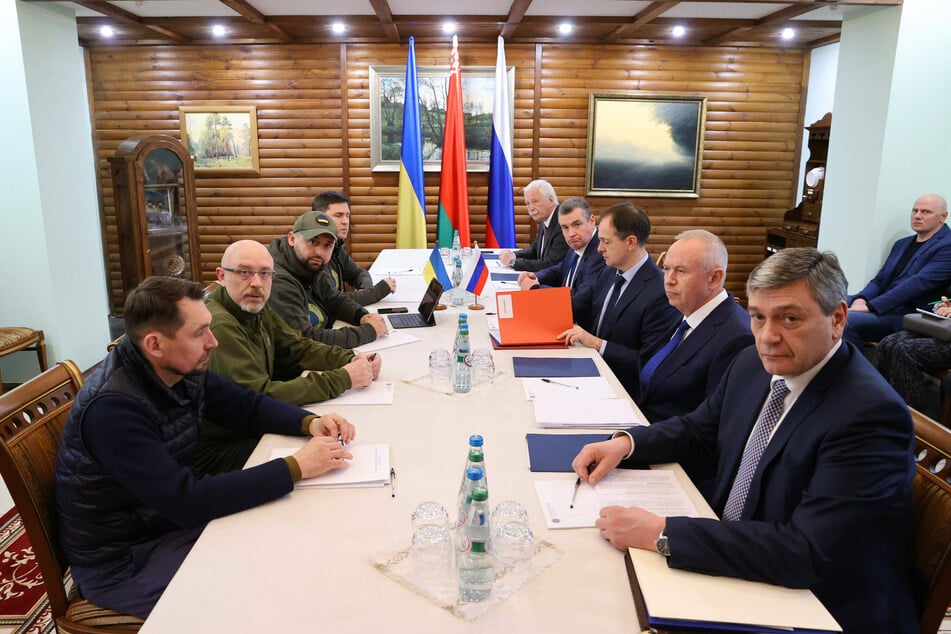 The third round of negotiations between Kyiv and Moscow ended on Monday evening in Belarus after about three hours, according to Belarusian state media citing the Russian embassy, with no significant results.
There were "small but positive" steps in improving logistics for the humanitarian corridors in embattled cities, Ukrainian official Mykhailo Podolyak said.
Russian negotiator Vladimir Medinsky said there should be a new attempt on Tuesday to get people to safety via the corridors. However, he expressed overall disappointment after the meeting.
"The expectations were not met," Medinsky told Russian state television. The Russian side brought a number of prepared documents to the negotiations. The Ukrainians did not want to sign anything, but took the papers for examination, he said. Another round of negotiations is expected soon, during which the agreements could be put in writing.
More reports of fighting on the ground said Russian forces had hit a military unit in Mykolaiv. Eight servicemen were killed, 19 were injured, and eight are said to be missing. Two Russian aircraft were shot down in the air above Kyiv on Monday night.
Overall, Russian shelling has damaged 202 schools, 34 hospitals, more than 1,500 residential buildings in Ukraine, according to Podoliak.
The UN said it on Monday has been in contact with Russian and Ukrainian authorities to ensure the escape of civilians, and people should "be able to go where they choose and where it's safe," according to a spokesperson. There has been much criticism that civilian escape routes had led to Russia or Belarus.
The leaders of the US, Germany, France, and Britain spoke by video on Monday and again called on Russia to immediately withdraw its troops from Ukraine. They reportedly discussed further possibilities for humanitarian support and agreed that "any diplomatic effort to overcome the crisis deserved support."
US Defense Secretary Lloyd Austin ordered the deployment of 500 more American troops to further support the country's NATO allies in Europe.
UPDATE, March 7, 12:00 PM EST: Attack on bakery near Kyiv kills at least 13 civilians
As representatives of Ukraine and Russia met for a third round of peace talks in Belarus on Monday afternoon local time, at least 13 civilians were killed during a Russian airstrike to the west of Kyiv.
The Ukrainian Ministry of the Interior said on Monday that a grenade had hit the site of a wholesale bakery in the settlement of Makariv.
Five people were rescued from the rubble. Around 30 people had been at the site, although the bakery was not in use.
Russian troops are stationed to the north-west of Kyiv and are trying to advance on the capital from the west.
The UN on Sunday said at least 360 civilians had been killed since the invasion began and warned that the real number is almost certainly far higher.
UPDATE, March 7, 8:30 AM EST: Evacuation effort stalled as ICRC says evacuation routes are mined
The effort to rescue civilians from besieged Ukrainian cities is stuttering, with Moscow predictably blaming Kyiv for failing to fulfil the conditions for the establishment of humanitarian corridors, according to Russia's state-run TASS news agency.
The Russian Defense Ministry claimed that Ukrainian "nationalists" were holding back the population under threat of violence and were continuing to shell Russian positions despite the ceasefire.
A representative of separatist groups seeking independence from Ukraine made similar comments. "People are not coming out at the moment," the spokesperson for the pro-Russian forces in the Donetsk region, Eduard Basurin, said on Russian state television. According to TASS, a bus carrying refugees from Mariupol crossed the Russian border.
But the head of operations of the International Committee of the Red Cross (ICRC), Dominik Stillhart, gave the BBC an altogether different picture. He said some ICRC staff had tried to leave Mariupol on an agreed route on Sunday, but found that the road recommended to them was mined and had to turn back.
UPDATE, March 7, 6:00 AM EST: Russia orders ceasefires in select Ukrainian cities, but with conditions
As the war in Ukraine enters its 12th day, the Russian military said it had ordered a ceasefire in the cities of Kiev, Mariupol, Kharkov, and Sumy from 9 AM local time (2 AM EST) so that residents can leave via humanitarian corridors.
The ceasefire came at the request of French President Emmanuel Macron, who spoke with Russian President Vladimir Putin on Sunday, the military said, but France has since denied the Macron had made specific pleas for the corridors.
There seems to be a pretty significant catch to the arrangement, however. According to multiple reports citing Russian state media, the routes available to civilians in those cities mostly lead into Russia or Belarus.
It remains to be seen whether this ceasefire goes the way of the previous two agreed for the evacuation of Mariupol, which both failed miserably.
UPDATE, March 6, 10:00 AM EST: Humanitarian crisis worsens after another failed evacuation
For the second day in a row, Mariupol locals have had their hopes of an escape from the Russian siege dashed.
Hours after another ceasefire was agreed to allow the evacuation of civilians, the effort collapsed due to what the International Committee of the Red Cross (ICRC) called "the absence of a detailed and functioning agreement between the parties to the conflict." It added that conditions were still far too dangerous, as Russian and Ukrainian forces blamed each other for the breakdown.
The IRC said over 200,000 people need to be removed from a desperately worsening situation. Food, running water, heating, and medicine have all run out or are close to doing so in Mariupol. The port city has been under bombardment since virtually the start of the war.
According to the Russian-backed separatists fighting in the region, only 300 locals have managed to leave since discussions about a humanitarian corridor started on Thursday.
UPDATE, March 6, 6:00 AM EST: Second attempt at Mariupol evacuation under way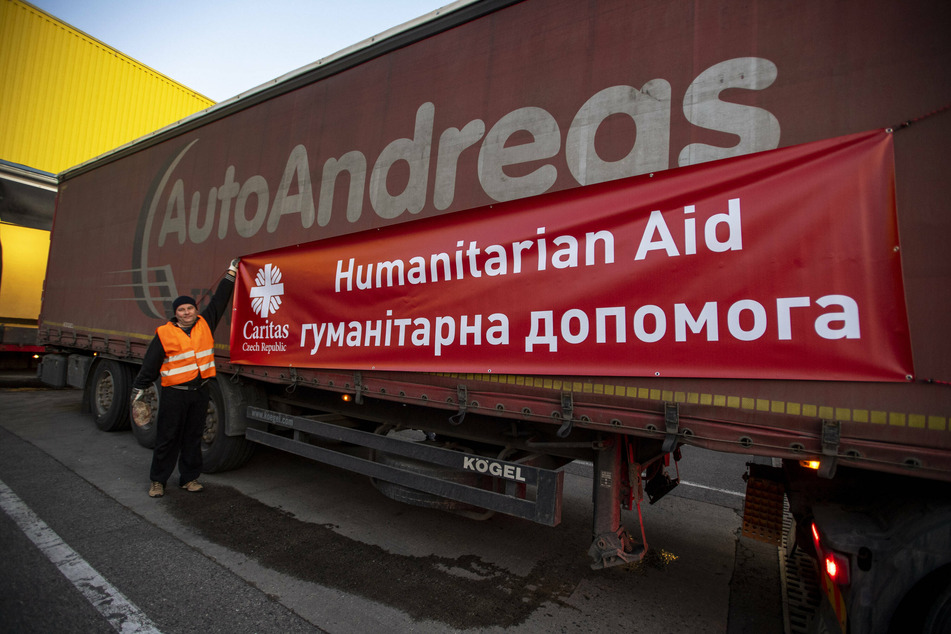 A new temporary ceasefire attempt is being made on Sunday in the Ukrainian city of Mariupol to allow civilians to leave via a humanitarian corridor.
The pause in hostilities was set to last from 10:00 AM to 9:00 PM local time (3:00 AM – 2:00 PM EST), said regional administration official Pavlo Kirilenko.
About 440,000 people resided in the strategic port city on the Sea of Azov before the Russian invasion. Many residents still there are without electricity, water, and heat after days of Russian bombardment.
A ceasefire in Mariupol on Saturday fell apart after a few hours, with both the Ukrainian and Russian sides trading blame for the artillery fire.
In was not clear how many civilians were able to escape during the brief window when the fighting paused. Buses had been arranged to transport people out of the besieged city.
On Sunday morning, both pro-Russian separatists in the Donetsk region and local Ukrainian officials said they would try again to get people out. The Red Cross was supporting the evacuation, they said.
UPDATE, March 5, 1:30 PM EST: Zelensky addresses US Congress on Zoom call
Ukrainian President Volodymyr Zelensky urged over 280 US senators and representatives present on a Zoom call to do more to help his country fight off the Russian invasion.
According to CBS News, he repeated his call for a no-fly zone over Ukraine, which NATO and US officials have already ruled out, due to the risks of a direct confrontation with Russian forces.
Zelensky also asked for fighter jets to beef up Ukraine's decimated air force, as well as more "lethal aid" in the form of weapons.
His main request was a complete embargo on Russian oil, which the Biden administration has resisted so far. Although the US only imports 5% of its oil from Russia, even that small number could make a big difference for consumers.
Just as he had done in talks with European leaders last week, Zelensky grimly warned that those on the call might not see him alive again.
UPDATE, March 5, 7:15 AM EST: Ukrainians confront occupying forces
Kherson, the city in Ukraine's deep south that fell to Russian troops on Wednesday, is far from done with its resistance.
On Saturday morning, videos on Twitter showed mass demonstrations in the face of the occupying forces, as locals came out in their droves carrying Ukrainian flags and chanting in protest.
As more major cities are threatened by the Russian invasion, images like these underline just how difficult – if not impossible – it will be for any kind of occupation to be maintained, even in the short term.
With polls showing near-100% support for Ukrainian President Volodymyr Zelensky and his government outside the separatist regions, fierce opposition is likely to continue no matter what course the war takes.
UPDATE, March 5, 6:00 AM EST: Russia initially agrees to local ceasefire for evacuation of civilians, but then breaks it
The Russian military ordered a ceasefire in the besieged Ukrainian cities of Mariupol and Volnovakha so that residents can leave via humanitarian corridors, as day 10 of Moscow's invasion got under way on Saturday.
The Defense Ministry in Moscow said exit routes were coordinated with the Ukrainian side and that starting at 10 am Moscow time (2 AM EST) the military would stop its bombardment in those parts of Ukraine.
But hours into the planned evacuation window, authorities in Mariupol said the operation had to be halted because Russian forces were not respecting the agreement. They are currently advising locals to return to their shelters.
This is what many observers feared would happen, as Russia doesn't exactly have a good record when it comes to respecting humanitarian corridors. The precedents set in its Syrian intervention offer plenty of reasons for skepticism.
UPDATE, March 4, 6:10 PM EST: Ukraine calls for mediator for weekend talks ahead, Russia bans Facebook and Twitter as troops continue advance
Russian troops have continued their advance on the capital Kiev, according to the Ukrainian army. Key Ukrainian port cities near the Black Sea also faced rapid advances by Russian troops on Friday.
Russian media regulator Roskomnadzor has blocked Facebook and Twitter in Russia. The decision comes after the social media platforms blocked the pages of several Russian media outlets, the regulator said.
Russian President Vladimir Putin signed a new law into effect on Friday that will mean heavy fines and up to 15 years' imprisonment for spreading false information about the country's armed forces. The decision came after the closure of several independent media outlets by the Russian authorities. Major Western news outlets said they were suspending journalism in Russia in response.
Ukraine has called for international mediation for its talks with Russia to seek an end to the war. Ukrainian presidential advisor Mykhailo Podolyak confirmed that a third round of negotiations with Russia was planned for this coming weekend, most likely in Belarus again, as Moscow had ruled out other states.
Ukraine has accused Russia of "nuclear terrorism" following the fighting at Ukraine's Zaporizhzhya nuclear power plant, saying the country has violated "international agreements." The incident prompted an emergency UN Security Council meeting on Friday, as the two sides argued over the cause of the fire.
Kyiv and Moscow also traded accusations of obstructing the humanitarian corridors agreed upon one day earlier, designed to allow civilians to flee.
In Russia, Technology companies including Google, Airbnb, Microsoft, and Intel suspended their operations on Friday.
Authorities in Moscow have rejected requests for demonstrations in the capital, by both opponents of the country's invasion of Ukraine as well as by supporters of Russia's armed forces. It cited the coronavirus pandemic as the justification for the ongoing ban.
Europe's cities are planning a "shared moment of solidarity" with the citizens of Ukraine on March 12 with events in front of their city halls, organizer Eurocities announced.

UPDATE, March 4, 10:15 AM EST: NATO rules out no-fly zone and warns of worsening conflict in days to come
NATO allies said that they will increase support but will not grant Ukraine's request to implement a no-fly zone. The foreign ministers of the 30 NATO countries gathered for a meeting with US Secretary of State Antony Blinken at the alliance's headquarters in Brussels on Friday.
"We are not part of this conflict, and we have a responsibility to ensure it does not escalate and spread beyond Ukraine," NATO Secretary-General Jens Stoltenberg said. He added it was the alliance's view this could result in a "full-fledged war in Europe involving many more countries." He also said the coming days are "likely to be worse," with "more deaths, more suffering, and more destruction."
The UN Human Rights Council overwhelmingly voted to create a "high-level investigation" into human rights violations committed following Russia's invasion.
Ukraine's Zaporizhzhia nuclear power plant has been captured by Russian military but appears to be operating safely, the International Atomic Energy Agency (IAEA) said.
Some 400 children have been born in the Ukrainian capital Kyiv since Russia's invasion, according to the city's mayor Vitali Klitschko. He called on citizens to stay inside as much as possible and proceed to air raid shelters with ongoing alerts.
He also said Kyiv continues to prepare to defend itself: "There are more checkpoints, concrete blocks, tank barriers."
UPDATE, March 4, 6:45 AM EST: Number of civilian casualties in Chernihiv rises as Belarusian president denies involvement
The number of deaths following an air strike in the northern city of Chernihiv has risen from 33 to 47, according to Ukrainian authorities. Among the victims of the attacks that occurred on Thursday are 38 men and nine women, the territory management announced Friday.
This is the highest number of civilian casualties reported for one attack since the beginning of the Russian invasion on February 24, according to Ukrainian news site strana.news.
Videos shared online showed heavy destruction in the city of about 300,000 near the border with Russia. The Kremlin denies targeting civilian buildings.
Meanwhile, Russia shelled the largest nuclear power plant in Europe, sparking a fire and fears of nuclear disaster.
Throughout the conflict, Belarusian President Alexander Lukashenko has emphatically denied that his country is involved in the war against Ukraine.
"The army of Belarus did not take part in the special operations and is not intending to take part," Lukashenko told state media on Friday, using the Kremlin-approved term for the invasion. "There is no need."
There have been no requests for Belarus to participate. "You have no cause for concern," he said in a speech to the Belarusian people..
The man sometimes known as "the last dictator of Europe" has allowed Russian President Vladimir Putin to use his country as a deployment zone for Russian troops participating in the invasion of the Ukraine.
Russian airplanes, helicopters, and missiles have been deployed from Belarusian territory. The country is also the site of negotiations between Russian and Ukrainian delegates.
The Ukrainian government in Kyiv had claimed at one point that Belarusian forces were also fighting in Ukraine or preparing to do so.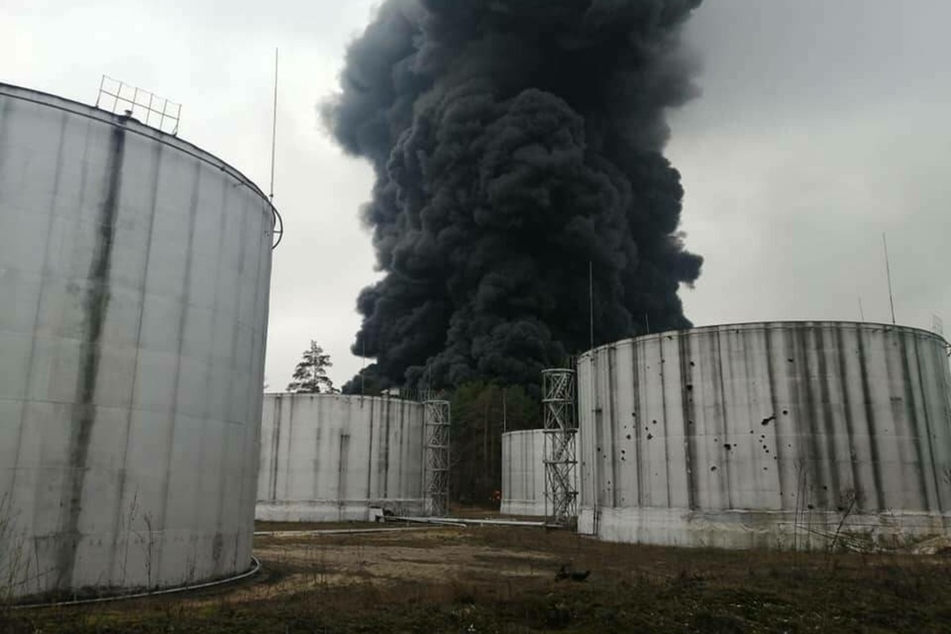 UPDATE, March 3, 5:45 PM EST: US suspends deportations to nine countries due to Ukraine war
The US has suspended deportation flights to Ukraine, Russia, and seven other European countries in the region, CBS News reported.
Russia will likely impose martial law on March 4, according to officials, which will allow authorities to prevent more mass anti-war protests.
UPDATE, March 3, 3:30 PM EST: Negotiations end with no aims met as US sanctions Russian oligarchs
After negotiations between Russia and Ukraine, the two sides have agreed to create humanitarian corridors in the areas of Ukraine where fighting is worst, Ukrainian presidential advisor Mykhailo Podolyak said following the second round of meetings in Belarus. The "possible temporary ceasefire" areas would provide aid to civilians and evacuees.
However, the delegates did not achieve their aims in the two-and-a-half hour discussion, and have agreed on holding a third round of talks "in the nearest future," according to Russian official Leonid Slutsky per Russia 24.
President Zelensky has called on Putin to hold direct talks with him, and again urged NATO to impose a no-fly zone over Ukraine.
On the eighth day of his invasion, Putin said the "special operation" in Ukraine is "proceeding strictly on schedule and according to plan," at a meeting of the National Security Council on Thursday, according to state television.
President Biden has reportedly asked Congress to approve $10 billion in aid for Ukraine. The US government announced it will sanction numerous Russian oligarchs for their continued support of President Putin. Washington said it is targeting "additional Russian elites and family members ... These individuals and their family members will be cut off from the US financial system, their assets in the United States will be frozen, and their property will be blocked from use."
EU interior ministers agreed to adopt emergency measures to grant immediate protection to people fleeing war in Ukraine, EU Home Affairs Commissioner Ylva Johansson announced.
The Russian Football Union (RFU) has confirmed it is appealing to the Court of Arbitration for Sport (CAS) following the ban of its teams by FIFA and UEFA on Monday.
UPDATE, March 3, 11:00 AM EST: Nuclear power plant under threat
According to Reuters, Russian troops are escalating the battle around the largest nuclear power plant in Europe.
Fighting around Zaporizhzhia in the south-east of Ukraine has been intensifying. Until now, locals have been trying to block roads, with some success, but authorities are now expressing their concern with the Russian advance.
They're not the only ones worried. Warfare around a nuclear power plant has many ways of going catastrophically wrong.
Russia took control of Chernobyl, the site of the worst nuclear disaster in history, last week.
UPDATE, March 3, 10:30 AM EST: Putin threatens Kyiv
Even as a second round of negotiations in Belarus was set to begin, Putin suggested that Russia could make further demands on Ukraine during a phone call with French President Emmanuel Macron.
According to a Kremlin readout of the call, Putin stressed that the current aims were to "demilitarize" Ukraine and secure its neutral status as a country.
He also said Russia was determined to achieve its set goals in the military "special operation," as Moscow refers to the war.
"Attempts to buy time by dragging out the negotiations only lead to additional demands on Kiev in our negotiating position," the statement said.
The Ukrainian delegation is asking for a ceasefire, a weapons armistice, and humanitarian corridors for civilians, according to presidential adviser Mikhailo Podolyak.
At least 34 civilians were killed in Russian attacks on the area surrounding the eastern Ukrainian city of Kharkiv on Wednesday and Thursday, according to Ukrainian authorities. In Chernihiv, 22 were reported killed today.
UPDATE, March 3, 7:00 AM EST: Second round of negotiations scheduled as ICC confirms investigation into war crimes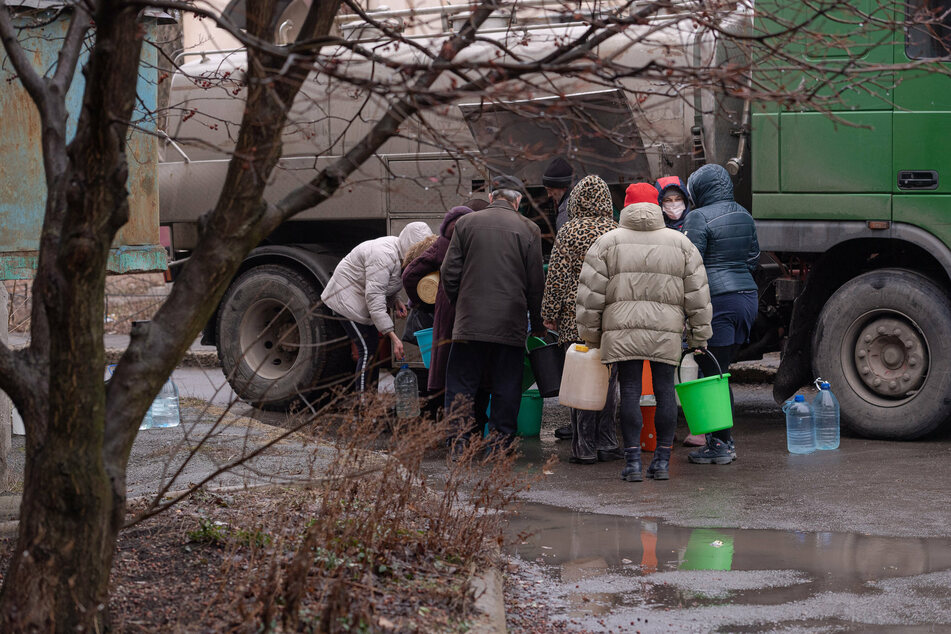 A second round of talks between Moscow and Kyiv focusing on a ceasefire was expected on Thursday, a week after Russia's invasion of Ukraine.
Both sides had agreed on the Brest region in western Belarus as the venue for the talks and the Russian military planned a "security corridor" to allow the Ukrainian delegation's passage.

Russian attacks continued to pummel Ukraine on Wednesday, as Kyiv, the eastern city Kharkiv, and Mariupol in the south came under heavy fire. In the south-west, the mayor of Kherson confirmed on Thursday morning that Russian troops have "entered" government buildings.
More than one million refugees have now fled Ukraine since Russia invaded the country, according to the UN's refugee agency chief.
"In just seven days we have witnessed the exodus of one million refugees from Ukraine to neighboring countries," Filippo Grandi, the UN high commissioner for refugees, tweeted.
The International Criminal Court has launched an investigation into possible war crimes committed during Russia's invasion, with the backing of 39 countries.
There has been mounting evidence that civilians are being targeted through indiscriminate shelling and bombing of residential areas.
UPDATE, March 2, 7:10 PM EST: Kherson overtaken as negotiations planned for Thursday morning
Kherson has become Ukraine's first major city to be overtaken by Russian forces, according to multiple reports. Intense fighting in the port city has left as many as 300 Ukrainian civilians and fighters dead. The city's mayor said 10 armed Russian officers had entered the city hall and stated they planned to set up a military administration.
Negotiations between the Russia and Ukraine are now planned for Thursday morning, with the head of the Russian delegation, Vladimir Medinsky, saying that a possible ceasefire would be a topic. Both sides have agreed on the Brest region in western Belarus as the venue.
Ukraine reported it has recaptured several areas after the Russian invasion, as fighting continued for the seventh day.
A projectile hit the southern area of Kyiv's central train station in new Russian airstrikes in the capital, according to Ukrainian state-owned railway company Ukrzaliznytsia. More air raid sirens sounded across the city into the evening, as several explosions were heard near the center of Kyiv.
The UN General Assembly overwhelmingly voted, 141-5 with 35 abstentions, to condemn Russia's invasion of Ukraine in an emergency meeting on Wednesday. The UN has said that nearly 836,000 people have fled Ukraine since the conflict began. The five countries who voted against condemning Russia's invasion of Ukraine were Russia, Belarus, Eritrea, North Korea, and Syria.
The Czech Republic has declared a state of emergency due to the influx of Ukrainian refugees, which will come into effect on Friday.
Moscow released Russia's first death toll since its invasion of Ukraine, and said that at least 498 Russian troops have been killed and 1,597 have been injured during the one week of fighting. Western and Ukrainian officials have contended the number is much higher, estimating around 6,000 Russians have died in Ukraine. Russia has counted 2,870 deaths and about 3,700 wounded on the Ukrainian side, said Igor Konashenkov, spokesperson for the Russian Defense Ministry. The figures could not be independently verified.
A raft of EU sanctions went into force on Wednesday, including the blocking of seven Russian banks from the SWIFT system and bans on two Kremlin-controlled media outlets. Many tech giants have followed suit with similar sanctions on Russian media outlets through their social media platforms.
UPDATE, March 2, 11:25 AM EST: New round of negotiations expected on Wednesday night as fighting marches on
Russia said it is ready to continue new negotiations with Ukraine on Wednesday evening, which Ukraine has agreed to. Moscow spokesperson Dmitry Peskov said officials "will be on the ground waiting for the Ukrainian negotiators."
Peskov made it clear that Russia insists on the demands formulated by Putin, primarily that Ukraine must recognize the "people's republics" of Luhansk and Donetsk as well as Russia's sovereignty over the Black Sea peninsula of Crimea. Russia also demands the "demilitarization" of Ukraine.
At least 21 people have been killed and 112 injured in Russian attacks on the eastern Ukrainian city of Kharkiv, according to Oleh Sinegubov, the regional governor. The claims could not be independently verified.
There were renewed reports of heavy fighting in the city, with the Ukrainian Interior Ministry saying Russian forces are focusing their firepower on a police station. Apartment blocks have reportedly been damaged, along with the City Council building, the Palace of Labor, and high-rise buildings.
At least 2,000 civilians have died since Russia invaded Ukraine last week, the Ukrainian state emergency service said. The UN had previously spoken of 142 civilian deaths.
Up to 15,000 people are estimated to currently hiding in the Kyiv metro. Officials have said the station can only hold up to 10,000. The stations are stocked with water, bathrooms, food, and medicine.
President Biden announced during his annual State of the Union address on Tuesday night that the US will join European nations and close off American airspace to Russian flights.
EU sanctions on 22 Belarusian military officials over the country's role in the Russian invasion have entered into force.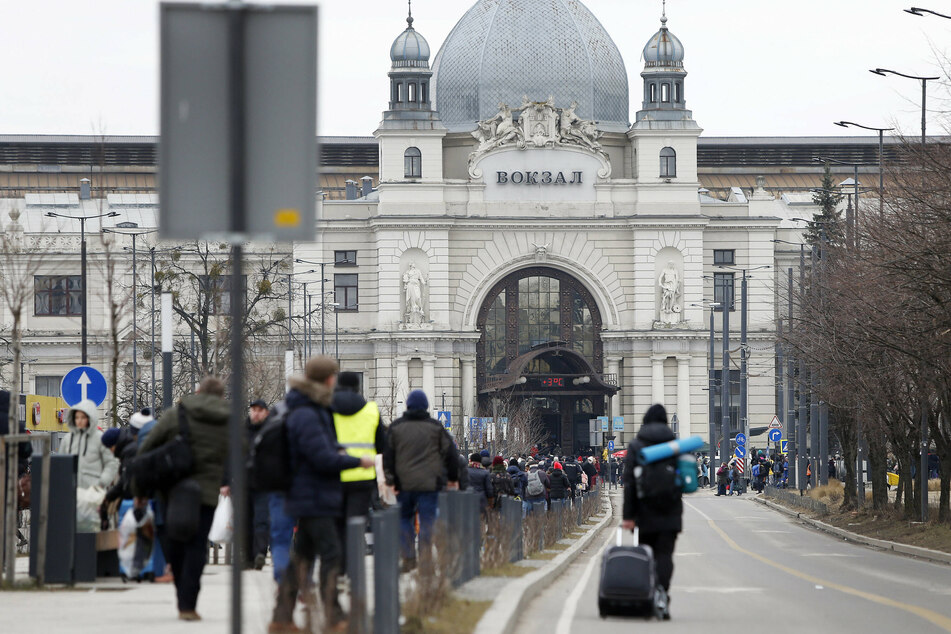 UPDATE, March 1, 5:25 PM EST: TV tower is hit in Kyiv as Russian covoy
At least five people died in a strike on the main TV tower on in the capital of Kyiv on Tuesday, with more injured. Another Russian airstrike hit near Kyiv's Babi Yar Holocaust memorial.

The city continued to be tense on Tuesday night with more reports of a huge Russian convoy closing in, raising fears that an all-out ground assault could be near. Yet, a defense official in Washington said the convoy has appeared to have "stalled." The US government believes Russian troops are having problems supplying their own soldiers with food and gas, the official said.
The US estimates more than 80% of the troops Russia had previously massed on the border were now inside Ukraine. According to Ukrainian sources, at least 200 Russian soldiers have been captured so far. In interrogation videos, many said they believed they were taking part in a training maneuver, but were actually sent to fight in Ukraine.
Ukrainian President Zelensky urged the European Parliament to support his country's membership in the EU in an emotional appeal via video link on Tuesday.
"Prove that you are with us," Zelensky said in the nearly 10-minute speech, for which he received a standing ovation from EU lawmakers. They passed a motion urging the EU institutions to expedite Ukraine's candidate status, yet European Commission President Ursula von der Leyen warned that "a long path" lies ahead before Ukraine can join.
More civilian deaths have been reported in Kharkiv, after a rocket that struck Freedom Square in central Kharkiv resulted in dozens of fatalities.
The UK has sanctioned several top Belarusian military officials for the role the country is playing in Russia's invasion of Ukraine. The individuals will be unable to travel to the UK and any UK-based assets will be frozen.
Kremlin spokesman Dmitry Peskov said Western sanctions will not deter Russia from its course.
"We have no assets in the West. We have no accounts in the West. Punish us," he taunted.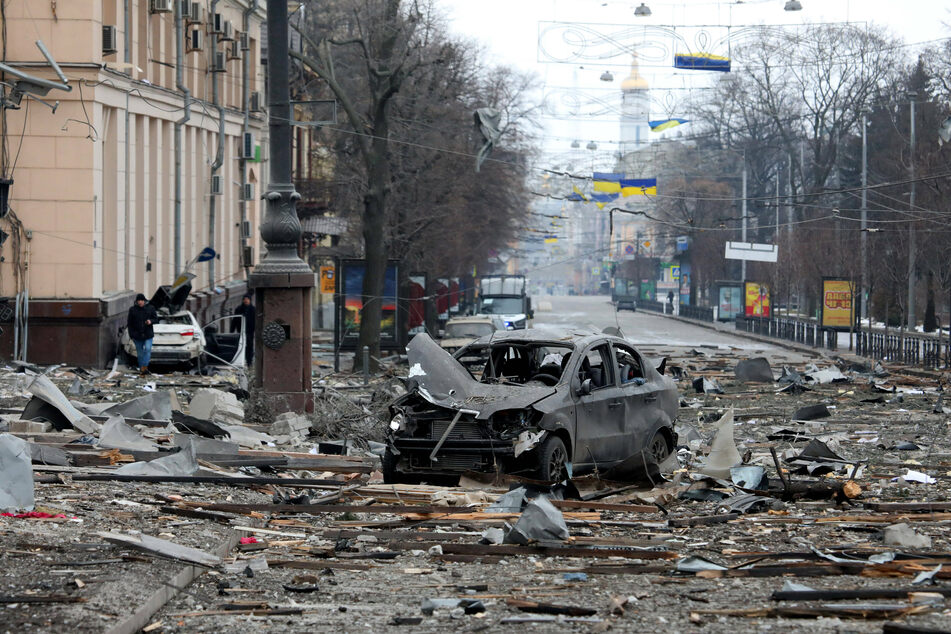 The International Court of Justice announced it will hold hearings over the war in Ukraine. The public livestreamed hearings on genocide charges against Russia will be held at The Hague on March 7 and 8.
UPDATE, March 1, 3:30 AM EST: Russia's brutal attacks continue overnight as civilian casualties mount
Russian attacks on eastern Ukrainian Kharkiv and capital Kyiv continued overnight.
In Kharkiv, the Russian military was blowing up substations, city mayor Ihor Terekhov said, as cited by news agency Ukrinform. The attacks were reportedly causing problems with electricity and water supplies.
Dozens of civilians are thought to be dead and hundreds more wounded after Russia rained down missiles on residential areas. News agency UNIAN reported that the upper floors of two high-rises had been destroyed. The information could not be independently verified.
Meanwhile, a convoy of Russian military vehicles headed for Kyiv is estimated to be 40 miles long, the Ukrainian news agency UNIAN reported early Tuesday, citing satellite imagery. It stretches from Hostomel Airport in north-western Kyiv to the village of Prybirsk, which is located between Kyiv and Chernobyl.
The southern Ukrainian port of Mariupol is again under Ukrainian control, the country's state information service said Tuesday. However, due to an air strike, the city in the Donetsk region is almost completely without any electricity supply, the information service said, citing the city's mayor. There are also internet and cell phone outages.
The Ukrainian state information service said an attack on the southern Ukrainian city of Kherson had begun.
UPDATE, February 28, 6:55 PM EST: EU hits with more sanctions as Ukraine applies for membership and soccer ruling bodies step up
After the six hours of failed negotiations, the delegations have returned to Kyiv and Moscow and said they will meet again "in the coming days."
The Ukrainian military reported that more than 5,000 Russian soldiers have been killed and 191 tanks destroyed since the start of the war. According to Ukrainian sources, 29 Russian helicopters and 29 Russian aircrafts were also destroyed, while Ukraine's government said over 350 civilians have died. Russian troops said that more than 1,000 objects of Ukrainian military infrastructure had been destroyed, including more than 300 tanks. The figures given by both sides could not be independently verified, while Russia has not given a death toll.

Kyiv has accused Moscow of war crimes amid reports of numerous civilian casualties. Prosecutor of the International Criminal Court (ICC) Karim Khan confirmed he plans to open an investigation into the situation "as rapidly as possible."
President Zelensky has signed Ukraine's official application for EU membership.
EU sanctions targeting Russia's Central Bank and oligarchs within President Putin's inner circle have come into effect, in a bid to block the Russians' bank assets and freedom to travel into the EU. The bloc announced for the first time in its history that it would finance the purchase and delivery of weapons and equipment to a country under attack. €450 million, or about $500 million, of the funding is in the form of military weapons and equipment, and €50 million, approximately $56 million, is in non-lethal aid, like fuel.
Italy declared a state of emergency until the end of 2022 to cope with the expected influx of refugees from Ukraine, the Council of Ministers in Rome decided.
The US Mission to the UN announced it is expelling 12 Russian diplomats from the Russian Mission to the UN in New York who have been accused of espionage. A spokesperson said the move had been "in development for several months."
Soccer's ruling body FIFA and European ruling body UEFA suspended Russian clubs and national teams from all competitions "until further notice," the federations announced. UEFA also ended its partnership with Russian state-owned energy company Gazprom across all competitions, after a recommendation from the International Olympic Committee to "not invite or allow the participation of Russian and Belarusian athletes and officials in international competitions."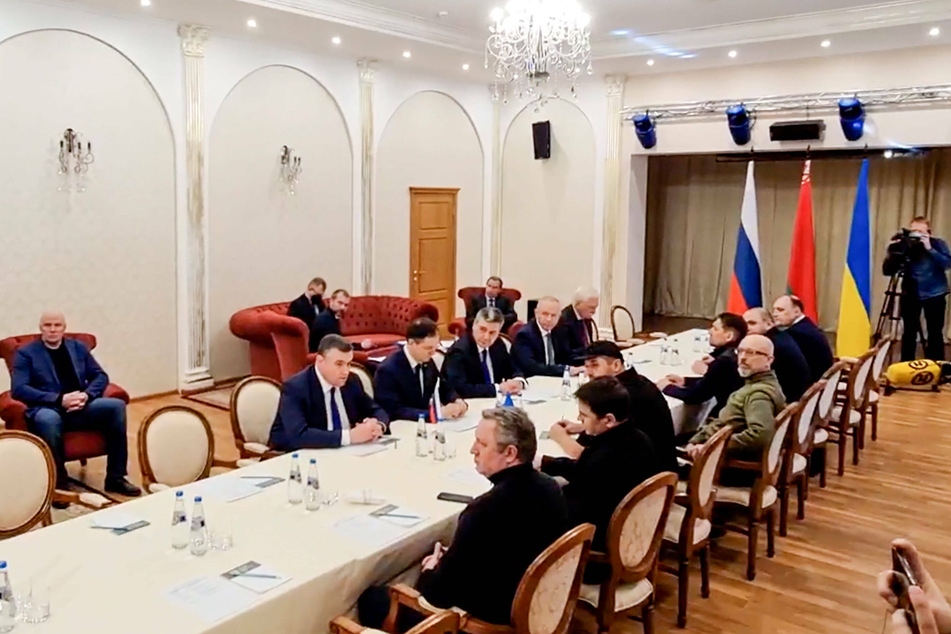 More demonstrators have been arrested in cities across Russia after protesting the war on Russian streets, with what witnesses have called brutal force by officials. Exact numbers vary.
UPDATE, February 28, 12:30 AM EST: Reports of heavy shelling on Kharkiv residential areas
At least 11 people were killed in fierce attacks in Kharkiv – the country's second-largest city – according to local authorities.
Dozens of people were injured, local leader Oleh Synyehubov wrote on Facebook. "What is happening right now in Kharkiv is a war crime! This is genocide of the Ukrainian people."
Videos showed several missile strikes in a residential area and gruesome scenes of the aftermath. Shelling civilians is a war crime under the Geneva Convention, and Ukraine has already filed a lawsuit against Russia at the International Court of Justice, the UN's highest court, invoking the convention against genocide.
Meanwhile, peace talks held in Belarus ended without a breakthrough.
"We are travelling back to the capitals for consultations," Ukrainian presidential advisor Mykhailo Podolyak told reporters as he left the meeting on the Belarus-Ukraine border.

UPDATE, February 28, 9:30 AM EST: Snake Island soldiers still alive
There's also an update on the now infamous story of the Ukrainian guards on Snake Island who defied a Russian warship with an epic line.
Although President Zelensky had initially said the island's defenders had all been killed in the attack, the Ukrainian navy issued a correction this morning, confirming that Russian forces had taken 82 of them as prisoners of war.
They are said to be "alive and well," thankfully.
UPDATE, February 28, 9:00 AM EST: Russian Central Bank cut off from the dollar
The sanctions keep coming for Russia, this time targeting the country's investment fund and access to transactions in US dollars.
This means that what CNN is calling Russia's "rainy day fund" is essentially under lock and key, stopping the Kremlin from shoring up its imploding economy. By all accounts, these are huge moves by the Biden administration, who called them "the most significant actions the US Treasury has taken against an economy of this size and assets of this size."
The punishing economic hits Russia has been taking since it started the Ukraine invasion have left it increasingly isolated from global markets.
UPDATE, February 28, 5:45 AM EST: Russian-Ukrainian negotiations set to begin
Delegations from Russia and Ukraine are set to meet without preconditions at the Ukrainian-Belarusian border, near the Pripyat River.
This is a reason for (extremely) cautious optimism, even as battles rage on in key cities, including in Kharkiv and around Kyiv.
"I don't believe in a result of this meeting, but let's try," Ukrainian President Volodymyr Zelensky said in a statement on Sunday. He had initially refused to hold talks in a country serving as a major launching pad for the invasion.
Belarusian dictator Alexander Lukashenko has guaranteed the safety of participants, as well as the travel route. Almost at the same time, though, he pushed through a referendum that gave him new constitutional powers, including allowing Russian troops and nuclear weapons to be permanently stationed in Belarus.
The election commission in Minsk said around 65% of voters cast ballots in favor of the change to the constitution.
UPDATE, February 28, 5:20 AM EST: Day opens with carnage for Russian economy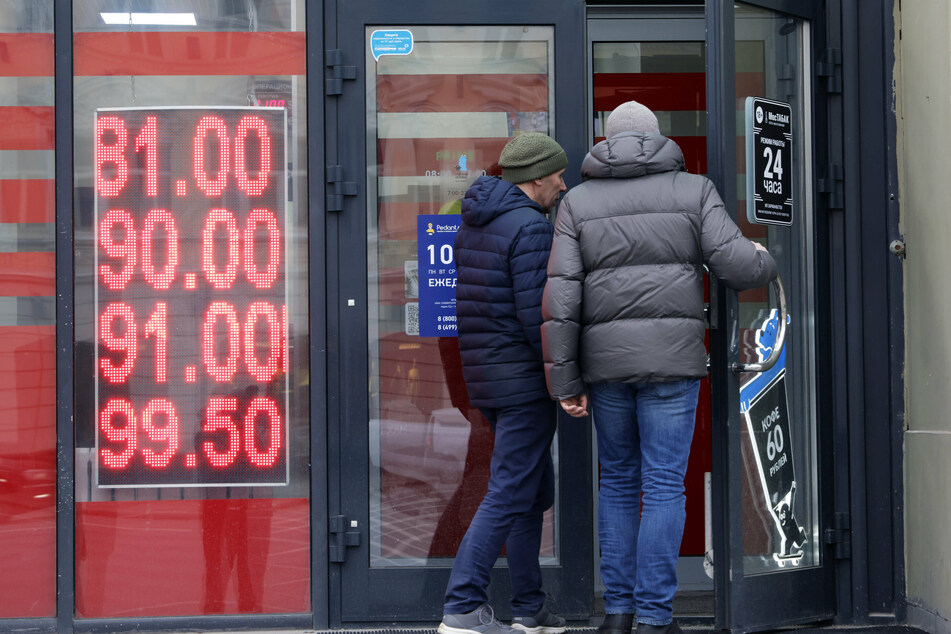 Russia woke up on Monday to a whole new economic world as the deluge of sanctions launched in response to the Ukraine war came down like a ton of bricks.
A number of big Russian banks have been excluded from SWIFT, an international transfer system used for making bank payments, while major oil companies and sovereign wealth funds are divesting from their Russian investments.
This has led to the Bank of Russia increasing its key interest rate by 10.5 percentage points to 20% starting this morning, a mind-boggling hike.
A statement said that the move was designed to shield financial stability and protect the savings of citizens from depreciation.
In the morning, the rouble lost about 8% of its value against the dollar. As a result, one dollar cost more than ever at around 90 roubles.
The national currency plunged in foreign markets even further.
Videos on social media have been showing bank runs and long lines outside stores since the weekend, a situation that is only expected to worsen as the full scale of the sanctions is felt.
UPDATE, February 27, 6:30 AM EST: Russia overtakes former airfield as residents in Kyiv prepare for assault
According to a senior representative of the US Department of Defense, the Russian armed forces have fired more than 250 missiles at targets in Ukraine by Saturday afternoon. Most of them were short-range missiles, the Pentagon representative said in a briefing for journalists on Saturday.
Contrary to Russian claims, the missiles "no doubt" also hit "civilian infrastructure and residential areas," he said, according to a Pentagon transcript. It was unclear whether this was intentional or accidental.
Russian troops also captured a strategically important former airfield in the south of Ukraine on Saturday, and may continue from there towards Mariupol during the third day of fighting. Mariupol is close to the eastern Ukrainian separatist areas and is the last major port under government control on the Sea of Azov.
Ukrainians are fighting hard against Russian forces but tens of thousands of Russian troops have now entered Ukraine, according to an estimate by Ukrainian President Volodymyr Zelensky.
Fears in Kyiv are growing that Russian troops will target the capital and on Saturday, Ukrainian authorities distributed weapons to the city's residents. A total of 25,000 automatic weapons, 10 million cartridges and anti-tank weapons have been handed out, Interior Minister Denys Monastyrsky said in a video released on Saturday.
Western allies have responded by barring Russia from SWIFT, the international financial transfer system. They said they plan to introduce further measures targeting Russian elites' access to capital.
Twitter footage from Sunday morning shows a big explosion going off in the western suburbs of Kyiv.
UPDATE, February 26, 5:30 AM EST: Fighting breaks out overnight in several cities across Ukraine as Biden extends military aid
Russian troops have captured of the south-eastern Ukrainian town of Melitopol, the Defense Ministry in Moscow said on Saturday. Ministry spokesperson Igor Konashenkov said Russian soldiers took all measures to ensure the safety of the civilian population as they invaded.
The city is located near the small but important Sea of Azov, which is connected to the Black Sea by the narrow Kerch Strait.
The Defense Ministry said Russian troops marched on Melitopol "without resistance" from Ukrainian forces. There have been reports of fighting on the town's edge since Friday afternoon.
Meanwhile, in the capital city of Kyiv, gunfire and explosions broke out overnight, but the Ukrainian government said the situation is under control for now.
People continue to flee as tensions ramp up. According to the Polish government, some 100,000 Ukrainian refugees have arrived in the neighboring country since the beginning of the Russian invasion.
In response to the ongoing invasion, President Biden has signed a memorandum to provide up to $600 million in "immediate military assistance" to Ukraine.
The order directs Secretary of State Antony Blinken to provide "immediate military assistance to Ukraine" of up to $250 million "in assistance without regard to any provision of law."
A further $350 million was allocated "in defense articles and services of the Department of Defense, and military education and training," the order said.
UPDATE, February 25, 4:30 PM EST: Russia and Facebook go tit-for-tat as nations impose personal sanctions on Kremlin leadership
Russia is now going tit-for-tat with Facebook as part of its offensive. Meta has blocked some Russian state media outlets on its platform, including news agency Ria Novosti and the broadcaster Zvezda. Russia said on Friday it intends to partially restrict Facebook in the country in response. On Friday evening local time, users in Russia were still able to access the Facebook app through their smartphones.
It is a part of a larger fight from Facebook and social media giants to crack down on misinformation being spread about the conflict through sites like Twitter.
President Zelensky shared a brief Facebook post on Friday evening showing he is still in Kyiv, debunking rumors he was hiding in a bunker or had left the city.
"We are in Kyiv. We are defending Ukraine," he said. Tens of thousands of refugees who are able to leave, namely only women and children because of restrictions, have continued to cross from Ukraine into bordering European countries.
The US government plans to impose personal sanctions on President Putin and Foreign Minister Sergei Lavrov, White House spokesperson Jen Psaki confirmed, joining the UK and EU, who put personal sanctions on the two leaders earlier in the day. The duo are subject to an asset freeze as part of a massive package agreed on at the emergency EU leaders summit on Friday morning.
The new sanctions come on top of asset freezes and travel bans already imposed on senior Kremlin officials, as well as the country-wide economic sanctions introduced by the allied nations on Thursday.
Local reports continued to show multiple Ukrainian airbases being hit by Russian forces on Friday evening and air raid alerts continuing to ring in Kyiv, with Ukrainian resistance holding on.
UPDATE, February 25, 10:30 AM EST: Putin calls on Ukrainian military to topple regime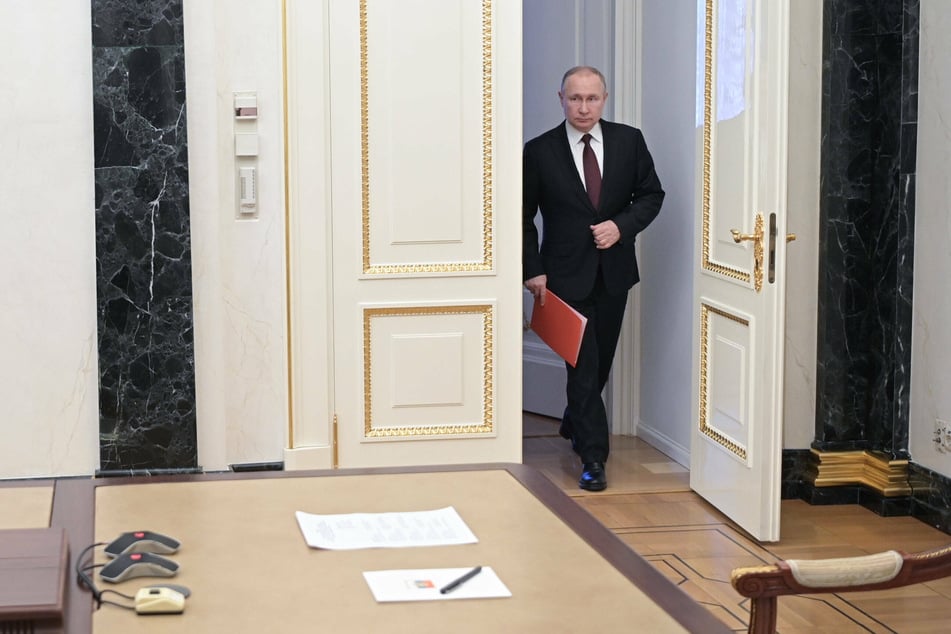 So, that whole business about the Kremlin being open to negotiations with Ukraine? It's a bit hard to square with Russian President Vladimir Putin's latest address. Visibly furious, he called on the Ukraine's military to "take power into your own hands," while lashing out at the country's government, who he called "drug addicts and neo-Nazis."
"It looks like it'll be easier for us to make a deal with you," he told the army that is currently being attacked from all sides by Russian forces.
The attack, however, hasn't exactly gone smoothly for Putin. According to (admittedly high) numbers from the Ukrainian Defense Ministry, 2,800 Russian soldiers had been "lost" in the invasion so far. It's unclear whether that means killed, wounded, captured, or all three.
The ministry also estimated that up to 80 tanks, more than 500 other military vehicles, 10 aircraft, and seven helicopters had been destroyed.
UPDATE, February 25, 9:30 AM EST: Russia says it is ready to hold "peace talks" with Ukraine
Russia is ready to send a delegation to the Belarusian capital Minsk for peace talks with Ukrainian officials, the Kremlin said. Putin told Chinese President Xi Jinping he is willing to engage in "high-level negotiations" with Ukraine, according to the Foreign Ministry in Beijing.
The Kremlin has defended its military attack on Ukraine in the face of international criticism, while only now welcoming multiple calls for dialogue from Ukrainian President Volodymyr Zelensky. The offer of talks regarding a neutral status for Ukraine in a step in the right direction, Kremlin spokesperson Dmitry Peskov said.
EU allies are said to be preparing a new round of sanctions on Russia, while Ukraine has reported over 1,000 Russian soldiers killed. Ukraine's Armed Forces say that it is the largest number of conflict casualties ever sustained by Russia in one day. The Russian Defense Ministry, on the other hand, has said there have been no casualties.
Thousands of citizens fleeing Ukraine have already streamed across the border into EU countries. EU interior ministers have planned to hold an urgent meeting on Saturday to discuss the potential for a large-scale wave of refugees into Europe.
Fighting continues, with more reports of deaths, including Ukrainian border guards on a Black Sea island who lost their lives refusing to surrender to a Russian naval ship.
UPDATE, February 25, 7:30 AM EST: Ukraine says troops battling Russian forces in Kyiv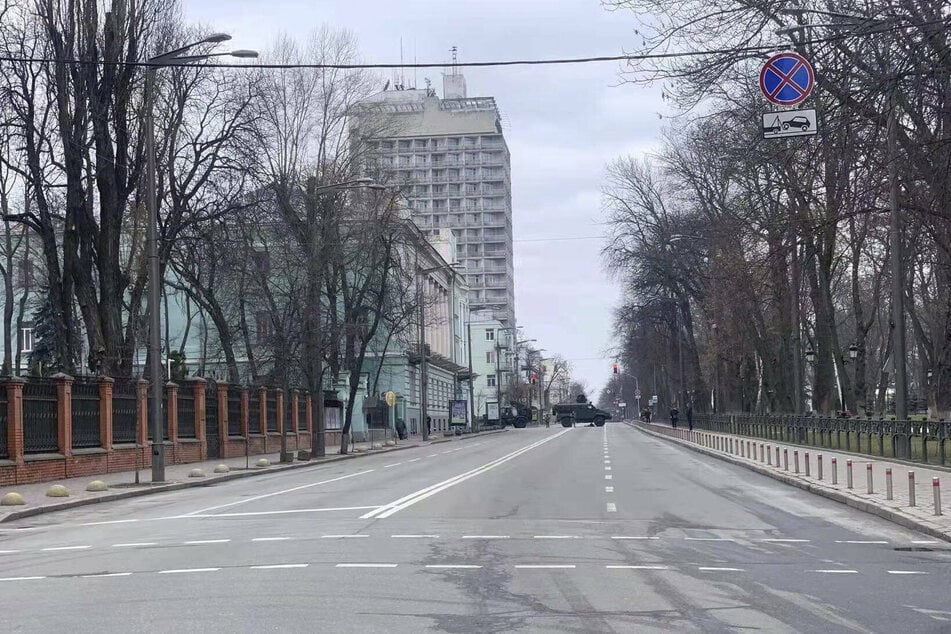 Fear was taking hold in Kyiv on Friday as Russian troops advanced toward Ukraine's capital and biggest city. A DPA correspondent in the city reported that streets and squares had largely emptied out, although armed patrol units were on the move.
Foreign Minister Dmytro Kuleba had earlier reported "terrible Russian missile attacks" on the city of nearly 3 million people. The Ukrainian Defense Ministry called on the population to block Russian military vehicles everywhere.
"Come to the streets with Ukrainian flags, film the Russian occupiers. Show them that they are not wanted here, that everyone will resist them," the ministry pleaded.
Meanwhile, Ukrainian President Volodymyr Zelensky said civilians are being deliberately targeted, "to apply pressure." He also slammed the West for its response.
"We're defending our country alone. The most powerful forces in the world are watching this from a distance," he said, noting that new packages of sanctions were not enough.
"Did yesterday's sanctions impress Russia? We hear in the sky above us and on our land that it's not enough."
UPDATE, February 25, 5:00 AM EST: Kyiv residents told to "make Molotov cocktails" and repel advancing Russian forces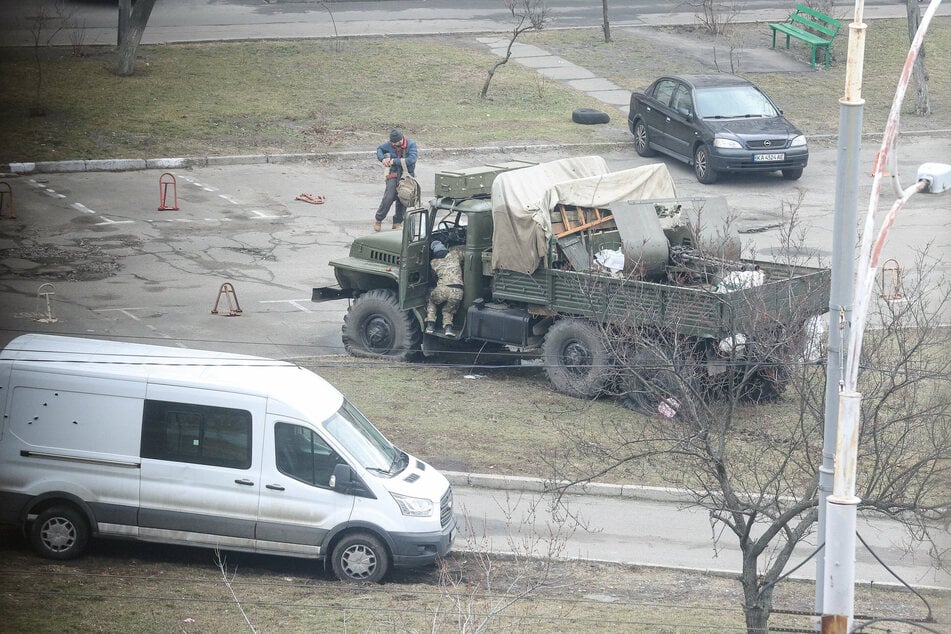 Ukrainian troops are putting up strong resistance to "Russian occupiers" in the Kyiv area, according to the Ukrainian general staff of the armed forces.
In Dymer and Ivankiv, settlements northwest of the capital, airborne assault troops of the Ukrainian armed forces had reportedly stopped "overwhelming enemy forces" on the border of the Teteriv River. The bridge across the river was destroyed, according to a statement.
In addition to the fighting, Russian airstrikes targeted several cities.
A DPA reporter said that sirens were wailing again in Kyiv as the Russian attack entered its second day. The city administration has called on all citizens to find safe shelter. Many are hunkering down in the metro stations of Kyiv, a city of 2.8 million.
The Ukrainian Defense Ministry is calling for people of all ages to enlist in the fight against invading Russian troops. It has also urged residents to "make Moltov cocktails" and "neutralize the occupier."
Loud explosions and street fighting are being heard in downtown Kyiv, where air raid sirens have been blaring since the early morning.
UPDATE, February 24, 5:25 PM EST: Russian invasion continues as curfews and sanctions are put in place
Ukraine has reclaimed the Hostomel Airport, only about six miles away from Kyiv, which had been overtaken by Russian forces, according to the Kyiv Independent.
Many Ukrainians have waited in long lines to stock up on supplies, withdraw money, or are attempting to move between cities. A curfew from 10 PM to 7 AM local time has been put in place in Kyiv, as many are sleeping overnight in the subway system for fear of an air raid.
Male Ukrainian citizens aged between 18 and 60 are not allowed to leave the country due to the state of emergency. They will not be allowed to cross the country's border, the head of the Ukrainian customs authority in Lviv, Danil Menshikov, announced on Facebook. He asked people not to panic and not to try to cross the country's border on their own.
President Biden and Western allies announced new sanctions to be put in place against Russia, including blocking assets from banks and stifling exports. NATO will meet at a summit over the conflict on Friday.
Videos have shown continuing violent arrests by security forces against thousands of anti-war demonstrators in Russian cities.
Health Minister Viktor Lyashko has confirmed at least 57 Ukrainians have been killed. Another 169 have been injured.

Russia's targets have included military ammunition depots, bases, airfields, and a TV tower in Ukraine.
UPDATE, February 24, 2:30 PM EST: US protests against Russian attacks are held in major cities
TAG24 is on the ground at rallies in New York City and Austin, where a mix of Ukrainians and those who support the country's freedom are protesting Russia's attacks.
"We are angry. We are terrified," a member of Austin, Texas Ukrainians said to the crowd just after 12 PM local time.
At the same time, New Yorkers marched in Manhattan from Times Square to the Russian Permanent Mission to the UN and the Russian Consulate, holding signs while chanting in Ukrainian.
"Stop the war," they said.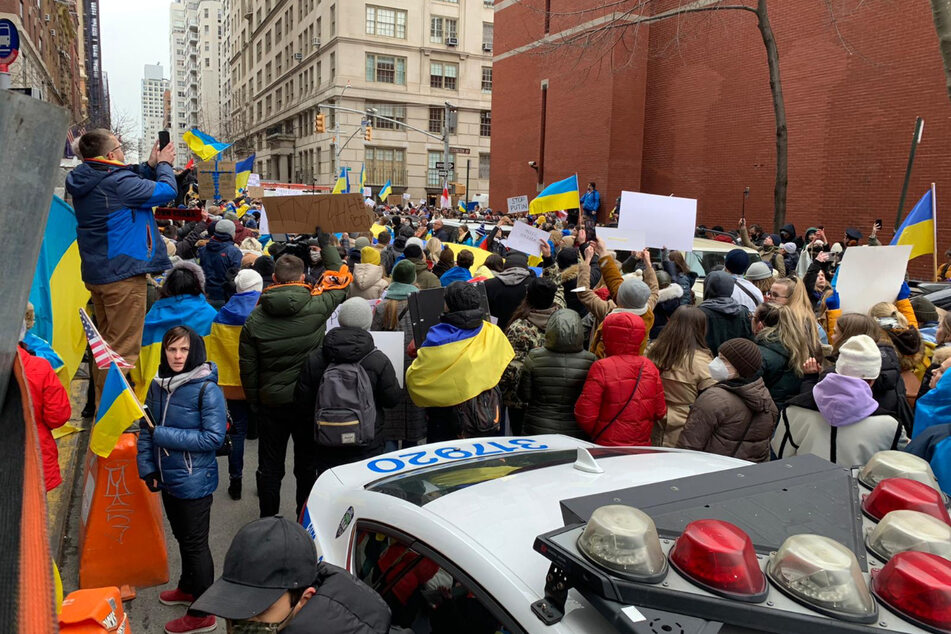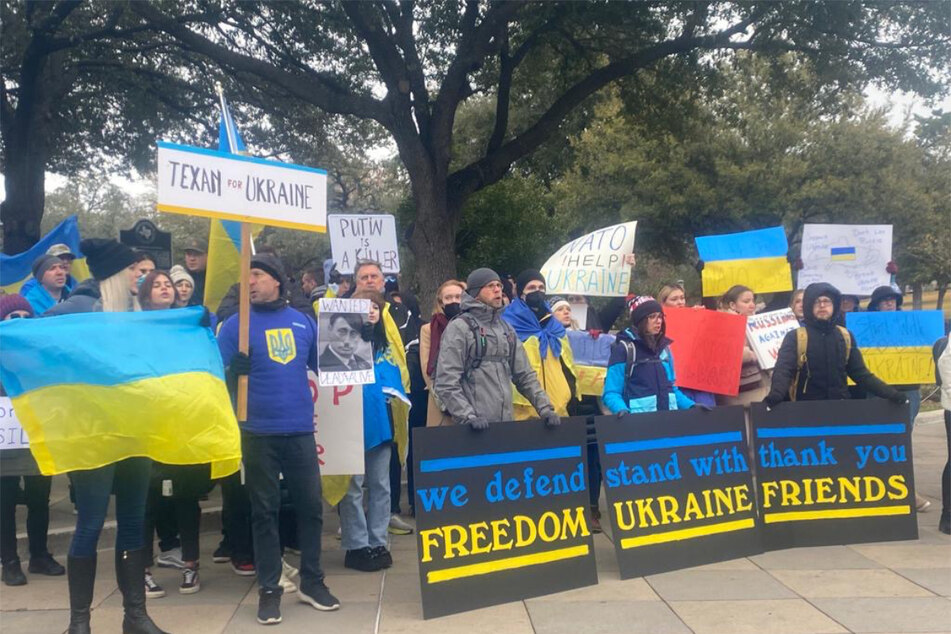 Protest organizers are calling for NATO to step in to help Ukraine and to impose harsh sanctions on Russia.
UPDATE, February 24, 1:25 PM EST: Chernobyl lost to Russian forces and hospitals reportedly hit while hundreds of protesters are arrested
Ukranian adviser Myhailo Podolyak and Ukraine's prime minister confirmed that Ukraine has lost control of the Chernobyl nuclear power plant, which has been conquered by Russian troops.
Russian forces have also carried out strikes on hospitals, according to Health Minister Viktor Lyashko.
"This is a direct violation of the Geneva Convention by Russian troops! Our hospitals and emergency medical teams are on full alert, working in all regions and will provide care in all circumstances," Lyashko said.
As of 8:30 PM local time, Russian police arrested more than 917 anti-war demonstrators in 44 cities across Russia, according to reports.
President Biden has planned to give a public address at 1:30 PM EST.
UPDATE, February 24, 11:50 AM EST: Russian forces take control of southern Ukrainian regions
Ukrainian authorities say they have lost control over parts of the country's south.
The Kherson and Henichesk regions are no longer under Ukrainian control, according to local officials.
President Volodymyr Zelensky referred to a difficult situation in the south of the country, but did not give details.
According to Ukrainian sources, a canal and a hydroelectric power station in the south have been captured. It is feared that Russia will also invade the Black Sea city of Odessa.
Meanwhile, Vladimir Putin is holding court with prominent oligarchs at the Kremlin. Max Seddon from the Financial Times quoted the Russian president as saying: "What's happening is by necessity. They could have created such risks for us that it wasn't clear how the country [Russia – not Ukraine] could have continued to exist."
It's hard to read this any other way than Russia aiming for a wholesale regime change in Ukraine. US intelligence has repeatedly named this as the most likely objective of this invasion.
UPDATE, February 24, 11:20 AM EST: Zelensky says Russian troops are gunning for Chernobyl
Russian and Ukrainian troops are battling near the former nuclear plant in Chernobyl, Ukrainian President Volodymyr Zelensky has confirmed.
"Russian occupation forces are trying to seize the [Chernobyl nuclear power plant]. Our defenders are giving their lives so that the tragedy of 1986 will not be repeated," Zelensky wrote on Twitter in English.
"This is a declaration of war against the whole of Europe," he added.
The 1986 Chernobyl disaster is considered the worst accident in the history of civilian use of nuclear power. Hundreds of thousands of people were forced to move after the reactor failed.
Just last summer, a new interim nuclear waste storage facility was inaugurated in the exclusion zone around Chernobyl. Kyiv is only some 40 miles away.
UPDATE, February 24, 10:10 AM EST: Kyiv residents urged to head to air raid shelters amid Russian attack
Kyiv 2.8 million inhabitants have been told to head to air raid shelters if possible, amid a Russian invasion of Ukraine.
Air raid sirens sounded across the capital during Thursday as a trial. Martial law has been in force throughout the country since 5:30 AM local time by decree of President Volodymyr Zelensky, for an initial period of 30 days.
Russian troops attacked an airfield, located about 19 miles north-west of the center of the Ukrainian capital, hours earlier.
UPDATE, February 24, 9:15 AM EST: Crackdown on pockets of resistance in Russia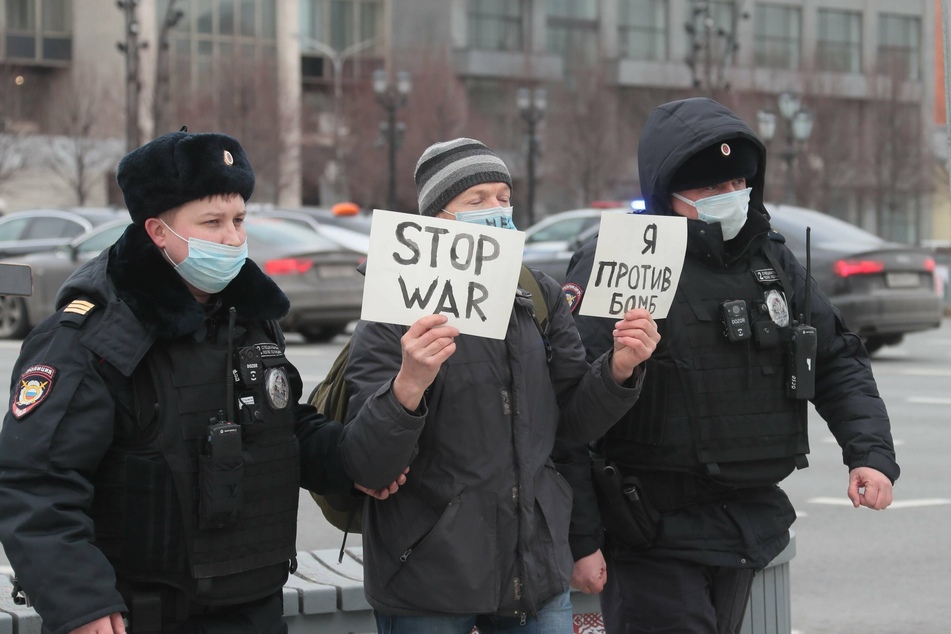 Over the past mind-boggling hours, Ukrainian President Volodymyr Zelensky has repeatedly called on Russian people to oppose their government's actions. "For all those who have not yet lost their conscience in Russia, it is time to go out and protest against the war with Ukraine," he tweeted.
Some have answered that call. Journalist Kevin Rothrock tweeted that co-chair of Russia's Trade Union of Journalists staged a solo protest near the Kremlin, holding up a sign that said "War with Ukraine is Russia's disgrace". She was not alone, as internal pockets of resistance to Putin's aggression popped up in multiple Russian cities.
The authorities' response, however, has been depressingly swift. There are persistent reports of dissidents and would-be protesters being arrested even before they've had a chance to leave their home. Institutions such as the Moscow's state theaters have also been warning employees to stay quiet on the issue of war.
According to Rothrock, at least one theater director has resigned in protest at the invasion, writing on Facebook: "It's impossible to work for a murderer and collect a salary from him."
UPDATE, February 24, 7:40 AM EST: Kyiv under threat
Russian troops have attacked an airfield near the Ukrainian capital Kyiv, with at least three Russian helicopters subsequently shot down, the Ukrainian Defence Ministry says.
The Hostomel airfield is located about 19 miles north-west of the center of the Ukrainian capital.
There was no independent confirmation of reports that Russian troops had taken control of the airport.
An adviser to Ukrainian Interior Minister Anton Herashchenko shared videos on Facebook of what he said were Russian helicopters that had been downed. There are reports of more helicopters hovering close to Kyiv. The city of over 3 million increasingly seems like one of Russia's main targets, a horrifying prospect.
Meanwhile, NATO has activated defense plans for Eastern Europe for the first time in the alliance's history, a move which includes drawing up battle plans. "Our measures are and remain preventive, proportionate and non-escalatory," an official statement said.
UPDATE, February 24, 6:30 AM EST: Dozens confirmed dead as fighting rages on all over Ukraine
More than 40 Ukrainian soldiers have been killed in Russian airstrikes, according to reports from the government in Kyiv.
Contrary to separatist claims, the front line in eastern Ukraine has not been breached, military spokesperson Olexiy Arestovych told journalists, adding that the small town of Schastia remained under Ukrainian control.
Ukrainian President Volodymyr Zelensky has called on citizens in Russia to protest against the war in Ukraine.
Separatists in eastern Ukraine have also reported both military and civilian casualties in the fighting so far, the head of the self-proclaimed Donetsk People's Republic, Denis Pushilin, told Russian state TV. Photos shared widely on social media showed two alleged Russian soldiers taken as prisoners.
Pushilin blamed artillery fire from the Ukrainian army, though the information could not be independently verified. The evacuation of civilians to Russia had been stopped for the time being, he added.
UPDATE, February 24, 5:50 AM EST: Reports of explosions keep coming in as Kremlin restricts reporting on invasion
Sounds of explosions and billowing smoke are being reported from all over Ukraine, including the capital, Kyiv. Things are continuously in motion and even experienced foreign correspondents are struggling to verify the torrent of clips, photos, and claims being made online.
It's clear, however, that the Russian offensive is going far beyond the separatist regions – the protection of which Putin has used as an excuse for the invasion. The Kremlin is also having its own struggle with information, judging by a communication from the official government censor warning the country's media not to publish anything that comes from non-Russian sources.
Any reports on the ongoing military operation "must use only information and data received from official Russian sources," it said.
UPDATE, February 24, 5:05 AM EST: Ukraine breaks off diplomatic ties with Russia
Ukraine is severing diplomatic relations with Moscow in response to Russia's invasion, President Volodymyr Zelensky said on Thursday.
The country has four consulates – in St Petersburg, Rostov-on-Don, Yekaterinburg, and Novosibirsk – in addition to the embassy in Moscow.
Ukraine's permanent representative was already recalled to Kyiv for consultations after Russia recognized the eastern Ukrainian separatist regions of Donetsk and Luhansk as independent states earlier this week.
"Russia treacherously attacked our state in the morning, as Nazi Germany did in #2WW years. As of today, our countries are on different sides of world history," Zelensky moments ago.
Foreign Minister Dmytro Kuleba had recently advised Zelensky to break off diplomatic ties.
UPDATE, February 24, 3:30 am EST: Ukraine air defenses taken out, Russia claims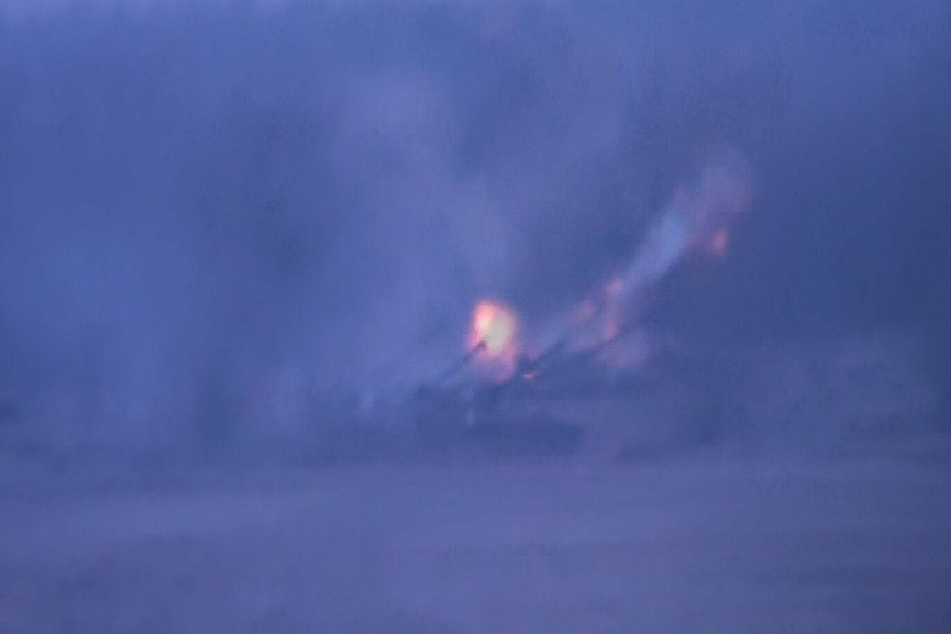 The Russian armed forces say Ukraine's air defenses have been disabled.
Ukrainian air force bases were put out of action with "precision-guided munitions," the Defense Ministry in Moscow said.
The ministry denied Ukrainian reports that Russian aircraft had been shot down. This does not correspond to the facts, it said.
The ministry also said that there were no airstrikes against Ukrainian cities. "There is no threat to the civilian population."
Ukraine's military insisted it had shot down five Russian planes and one helicopter in the Luhansk area.
UPDATE, February 24, 3:11 AM EST: Ukraine confirms casualties
Seven soldiers have died in airstrikes in the first few hours of Russia's invasion of Ukraine, according to the Interior Ministry in Kyiv on Thursday.
Additionally, 15 soldiers have been reported wounded and 19 are missing. A bridge over the Inhulets River has been destroyed.
Meanwhile, Russian tanks have crossed into Ukrainian territory, entering the Luhansk region, according to reports from Ukraine's border authority.
The tanks were spotted near the communities of Krasna Talivka, Milove and Horodyshche.
Cover photo: Screenshot/Twitter/ArmedForcesUkr