Ukraine war: Explosions reported in Transnistria amid Russian assault on Azovstal steelworks
Ukraine - Transnistria, a breakaway Russian-backed territory in Moldova bordering on Ukraine, said on Saturday that there have been renewed attacks on its territory.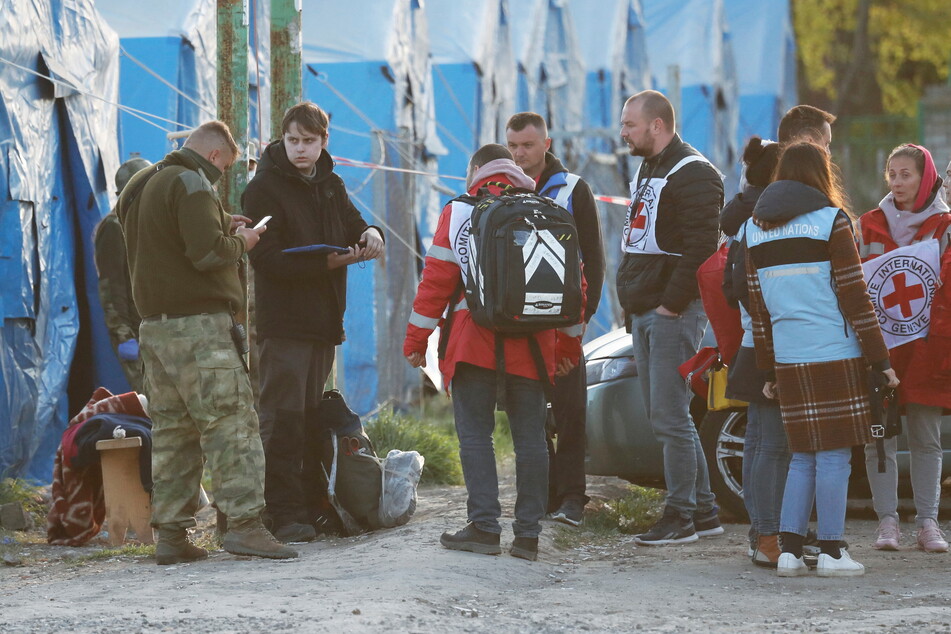 There were several explosions in the village of Voronkovo near the Ukrainian border during the night, the Interfax news agency reported, citing the region's Interior Ministry.
"At least two drones flew over the military garrison in Voronkovo, four explosions were heard," the ministry said, adding that there had been no deaths or injuries.
The information could not be independently verified.
Transnistria borders the Odessa region of southern Ukraine. About 1,500 Russian soldiers are stationed there to monitor a ceasefire as well as old ammunition depots and weapons stores.
The region has been rocked by attacks several times in recent weeks.
Radio masts were blown up, the building of the local intelligence service in Tiraspol and an object of the Russian troops stationed there allegedly came under fire.
Transnistrian separatists and Russia blame Ukraine for the attacks. Kyiv denies this, saying it as an attempt to inflame tensions in Ukraine's hinterland.
A commander in Russia's war in Ukraine recently declared the creation of a corridor with access to Transnistria one of the goals of Russia's invasion.
Russian attacks continue around the country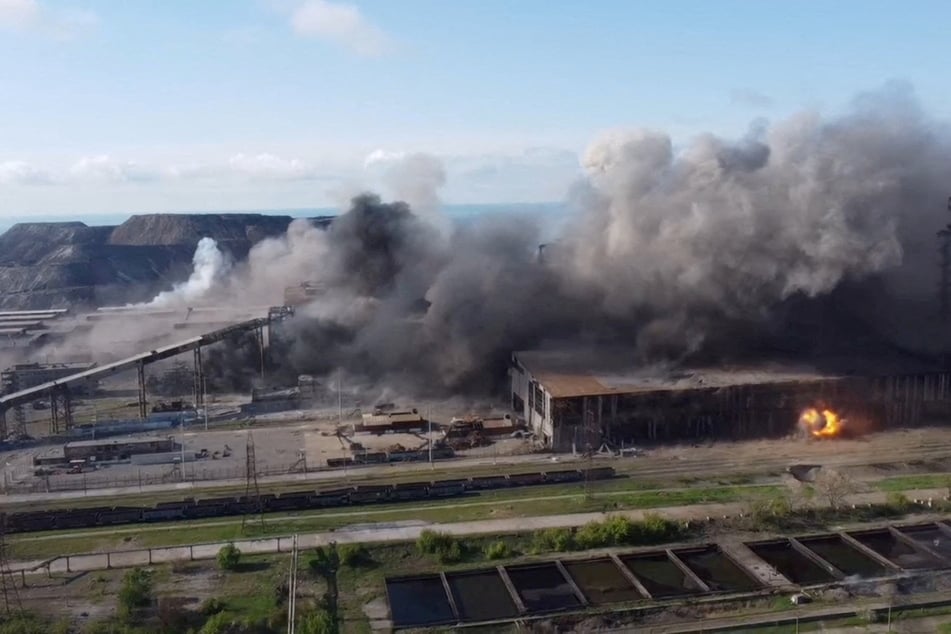 Elsewhere, things remained comparatively quiet overnight, according to Ukrainian sources early Saturday.
"In the Donetsk and Luhansk regions, eight attacks by the enemy were repelled on May 6, resulting in the destruction of three enemy tanks, eight artillery systems, seven armored military vehicles, one car and three units of engineer equipment," the Ukrainian general staff announced in its situation report on Saturday.
Donetsk and Luhansk together make up the Donbass region in the far east of Ukraine bordering Russia. Russia has refocused its attacks in this region where Russian separatists have been battling Ukrainian government forces since 2014.
Assault attempts had also taken place mainly around the Azovstal steelworks in the embattled south-eastern port city of Mariupol, according to the Ukrainian military.
On other sections of the front, which had been heavily contested in recent weeks, Russian activity was limited to military reconnaissance and artillery fire, according to the report.
In the region of Izyum, for example, from where Russia is planning a major advance towards Kramatorsk in order to encircle Ukrainian units in the Donbass region, drones were used to detect defensive positions.
Kharkiv, a city of over 1 million people, and localities outside Donetsk were targeted by artillery attacks. The Russian air force was also deployed. Ground attacks, however, were not reported.
This information could not be independently verified.
Cover photo: REUTERS