Ukraine war: More evacuations from Mariupol as Russia storms steel plant
Mariupol, Ukraine - Hundreds more people were rescued from the embattled Ukrainian city of Mariupol on Wednesday as Russia continues to attack the last holdout.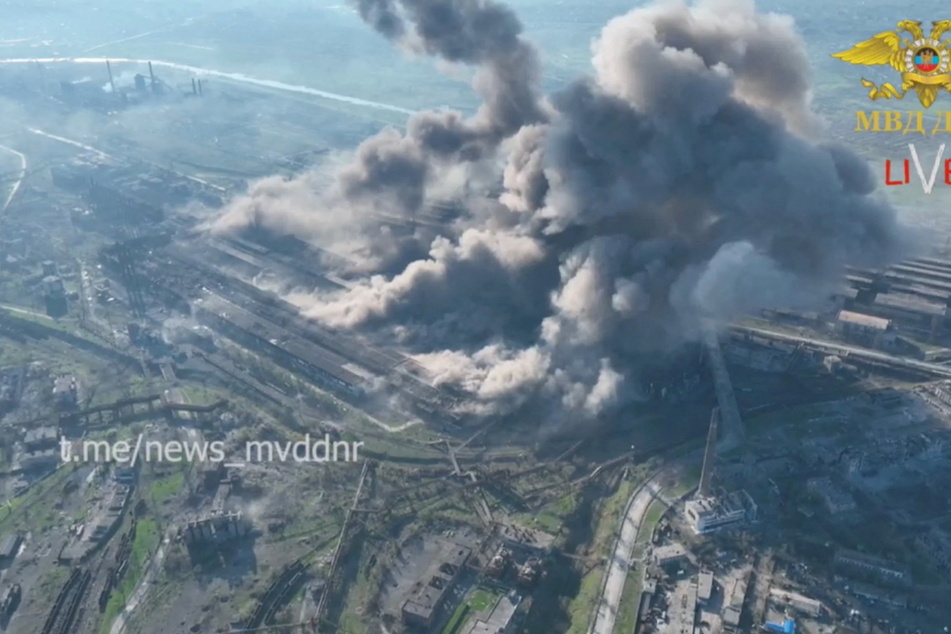 Ukraine's Deputy Prime Minister Iryna Vereshchuk said it was "another small victory" as she announced that 344 women, children, and elderly people were brought safely to the Ukrainian-controlled city of Zaporizhia.

Vereshchuk thanked UN workers and the International Committee of the Red Cross for their support in the operation. The UN confirmed more than 300 civilians were receiving humanitarian assistance in Zaporizhia.
"Many came with nothing but the clothes they were wearing, and we will now support them during this difficult time, including with much-needed psychological support," the UN's Office for the Coordination of Humanitarian Affairs said in a statement.
On Tuesday, 156 people were rescued from Mariupol.

There was no information on how many of the evacuees were from the Azovstal steel plant, the last Ukrainian defensive post in Mariupol. There are still an estimated 200 civilians there.
Despite the assurances from Moscow of a ceasefire around the steelworks and the withdrawal of its troops to a safe distance, Ukraine reported new attacks on the site Wednesday.
Kremlin spokesperson Dmitry Peskov denied on Wednesday that Russian soldiers had stormed the site, and insisted they were just suppressing fire from Ukrainian troops.
However, the commander of the Ukrainian Azov regiment Denys Prokopenko said later on Telegram that Russian soldiers were entering the works for the second day running, though the Ukrainian fighters still do not intend to give up, he said.
The Russian army has also announced ceasefires in fighting around Azovstal for Thursday, Friday, and Saturday so civilians can leave.
Ukrainian President Volodymyr Zelensky said in a video message Wednesday that Kiev would stick to the agreed ceasefire and that he hoped more people could be rescued.
Cover photo: via REUTERS