Ukraine war: First Russian soldier sentenced for war crimes in historic trial
Kyiv, Ukraine - A 21-year-old Russian soldier was sentenced to life in prison on Monday for shooting a civilian to death, in Ukraine's first war crimes trial.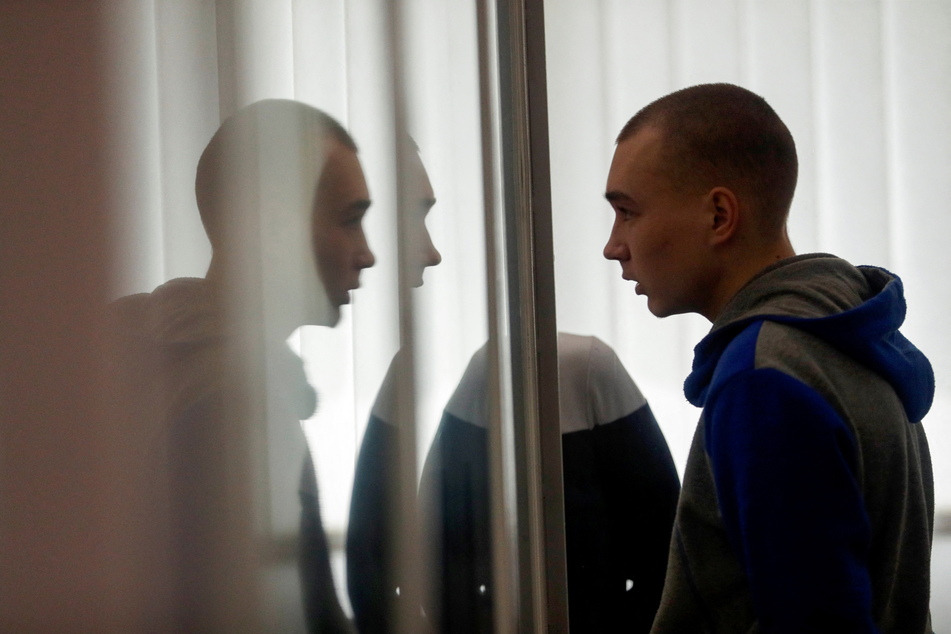 The court in Kyiv on Monday considered Vladimir Shishimarin's guilt proven after he confessed that he shot an unarmed 62-year-old civilian on February 28, four days after Russia launched its invasion of Ukraine.
This was the first war crime case to be heard in court since the start of the Russian invasion, following worldwide horror at Russian atrocities in Ukraine.
The defendant now has 30 days to appeal the verdict, which is not yet final.
The shooting occurred in the village of Chupakhivka in the north-eastern Sumy region. Shishmarin, a tank soldier from Siberia, said he had acted on orders from his superiors and he apologized during the trial.
"I regret it. I regret it very much. I did not refuse and I am ready to accept any measures imposed," he said in his closing remarks.
Prisoner exchange still on the cards
The Russian soldier's defense argued for an acquittal, saying he was just carrying out an order, but that didn't hold water with the court.
Despite the historic verdict, Shishmarin could still be exchanged for Ukrainian prisoners being held in Russia.
The United Nations has so far registered more than 3,800 civilians killed since the war began in Ukraine, but assumes that the actual number of victims is significantly higher.
Cover photo: REUTERS