Ukraine war: Some civilians escape besieged Mariupol steel plant
Kyiv, Ukraine - Civilians were evacuated on Sunday from the vast Azovstal steel plant in the war-battered Ukrainian port city of Mariupol, President Volodymyr Zelensky and aid officials said.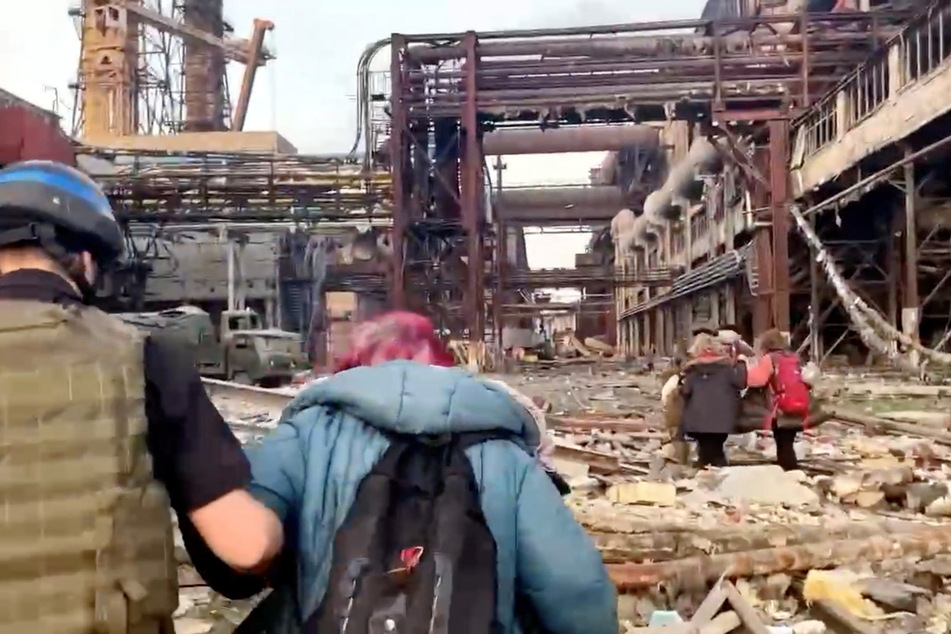 An initial group of about 100 civilians were taken out of the sprawling factory and moved to a "controlled area," Zelensky tweeted.

"Tomorrow we'll meet them in Zaporizhzhia. Grateful to our team!" he said. Zaporizhzhia is about 120 miles to the north-west of Mariupol.
The International Committee of the Red Cross (ICRC) confirmed to dpa it was working with the United Nations to transport trapped civilians through a safe corridor.
Meanwhile, a new attempt to transport civilians to Zaporizhzhia from Mariupol that was scheduled for Sunday afternoon was postponed, local officials said.
Zaporizhzhia is under Russian control. It has been the destination for previous evacuation operations.
"I hope that tomorrow all the necessary conditions will be met to continue the evacuation of people from Mariupol," Zelensky said in a video message later on Sunday, adding that the plan was to start evacuations at 8 AM local time (1 AM EDT) on Monday.
"We will continue to do everything to evacuate our people from Azovstal, from Mariupol in general," the president added.
According to Ukrainian officials, about 1,000 civilians were trapped in the Azovstal plant's underground network. Russia speaks of about 2,500 people and says many of them are military personnel and "foreign mercenaries."
Most of Mariupol has already been captured by Russian forces. According to estimates, about 100,000 of its once 440,000 inhabitants still remain there. Their situation is considered catastrophic.
Russia complains of attacks on its territory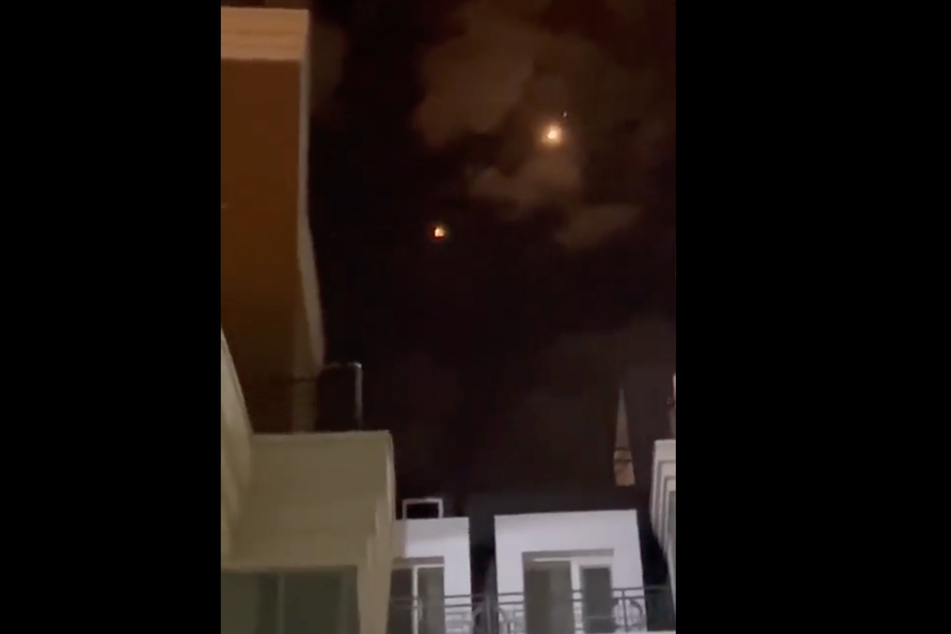 While much of the focus was on Mariupol on Sunday, the grinding war continued across parts of Ukraine.
The Russian government reported that anti-aircraft missile systems were destroyed in the Zaporizhzhia area and that two fighter jets were shot down in the Kharkiv region.
The Ukrainian military said it repelled a series of Russian attacks around the major southern city, UNIAN news agency reported Sunday evening.
Russian units made several unsuccessful attempts to surround Ukrainian troops east of Zaporizhzhia and numerous residential buildings and electricity and phone networks were damaged during fighting, regional administrator Oleksandr Starukh was quoted as saying.
The Defense Ministry in Moscow also reported an attack on an airfield in the Black Sea metropolis of Odessa, with missiles destroying the runway and a hangar where weapons from the West had been stored. Ukraine confirmed that shelling had taken place.
The Ukrainian army said it fired missiles at the Russian-occupied Snake Island in the Black Sea, killing 42 Russian soldiers. Several air defense complexes and a communications unit were destroyed.
The claims by the Russian and Ukrainian militaries are difficult to verify.
Russia, meanwhile, accused Ukraine of increasingly launching attacks on Russian territory. On Sunday, a fire at a military facility near the western Russian city of Belgorod was reported.
The fire broke out "on the territory of an object of the Ministry of Defense of the Russian Federation," Governor Vyacheslav Gladkov wrote on Telegram, adding later that seven buildings were damaged.
Military targets in Russia close to the Ukrainian border have been repeatedly fired upon in recent weeks. An oil depot in Belgorod burnt down at the beginning of April, which Russia blamed on Ukraine. Russia also claimed Ukraine attacked the Russian region of Kursk on Saturday.
Cover photo: REUTERS