Ukraine war: Reports come in of renewed Mariupol assault as Russian deadline passes
Mariupol, Ukraine – The Ukrainian military reported further Russian airstrikes on the city of Mariupol on Sunday, following the expiry of a Russian ultimatum for local fighters to surrender to the Russian forces besieging the city.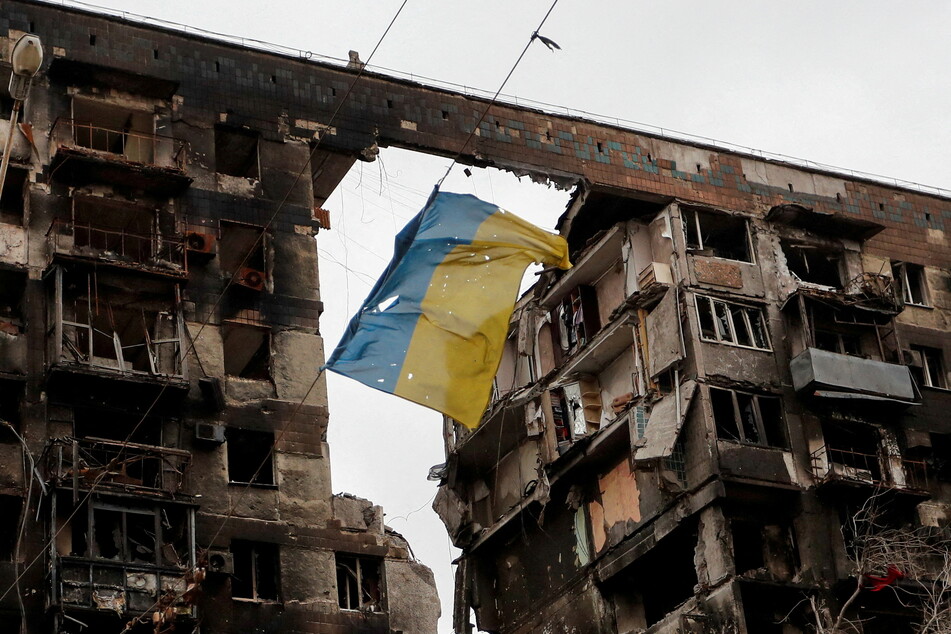 Russian troops focused their attacks of the city's port and the Azovstal steelworks, both scenes of fierce battles for days.
Ukrainian Prime Minister Denys Shmyhal told ABC that the city had not fallen and that the remaining Ukrainian troops in Mariupol would "fight to the end."
Russia had earlier threatened the Ukrainian troops who are dug in and surrounded in the city's steelworks with "annihilation" if they didn't surrender.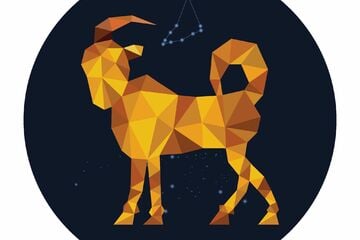 The Ukrainians ignored a Russian ultimatum to lay down their weapons and surrender by noon on Sunday.
The units, including 400 foreign mercenaries, are holed up in the Azovstal steelworks, Russian Defense Ministry spokesperson Igor Konashenkov said. He said the Ukrainian government had forbidden them to surrender.
Moscow had set a deadline of 1:00 PM Ukraine time for the remaining troops to surrender, saying that those who did so would live. Konashenkov said that if the fighters resisted any longer, "they will all be destroyed."
There are some 2,500 fighters in the plant, according to Russian sources, who said on Saturday that the city was already under Russian control.
Zelensky responds to the attacks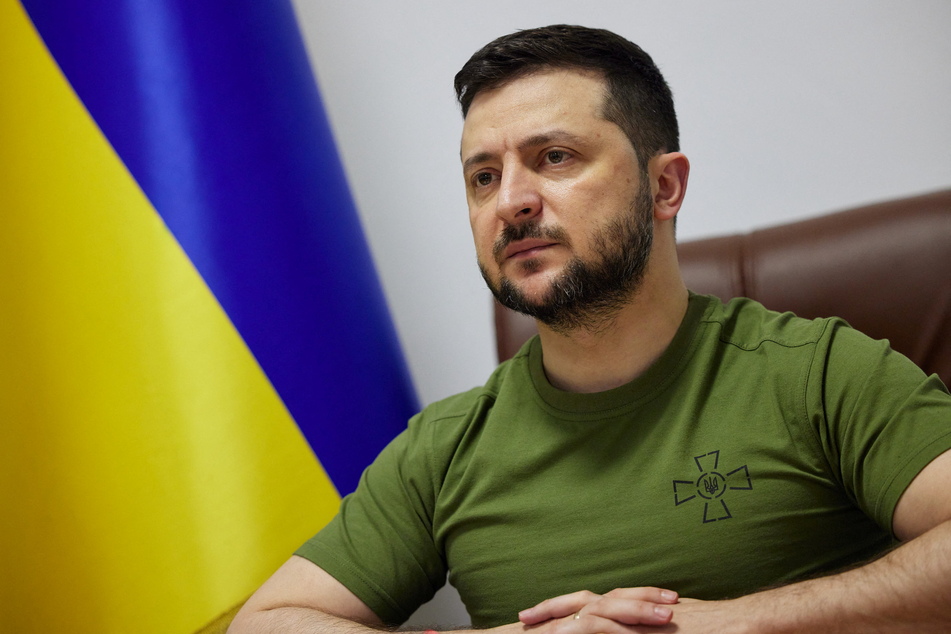 Meanwhile, Ukrainian President Volodymyr Zelensky has said he would do everything possible to save Mariupol, a city of vital strategic importance to both sides in the conflict.
He also warned that he would abandon peace negotiations with Russia if the fighters were killed.
However, Moscow accused Zelensky of failing to make concessions in negotiations. Russian parliamentary leader Vyacheslav Volodin said on Sunday that Zelensky had not moved at all, calling on Kyiv to renounce its territorial claim to Luhansk and Donetsk now that Russian President Vladimir Putin had recognized them as independent states.
Zelenksky reiterated his demand for heavy weapons from the West to combat Russian troops, who are expected to start a major new offensive in the Donetsk and Luhansk regions in the near future.
"Every delay in weapons, every political delay is a permission for Russia to take the lives of Ukrainians. This is how Russia interprets it. That should not be the case in reality," Zelensky said in his daily video address on Sunday night.
Zelensky thanked partners who "really help with everything they can."
"But those who have the weapons and ammunition we need and delay their provision must know that the fate of this battle also depends on them. The fate of people who can be saved," he said.
Zelensky says Ukraine will resist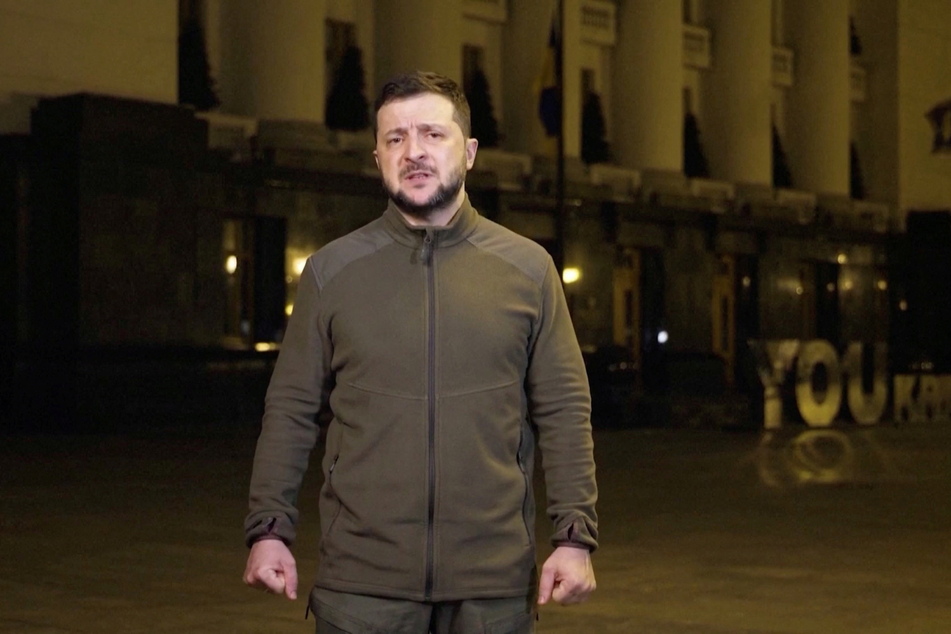 In comments to CNN earlier on Sunday he also signaled that Ukraine is preparing to offer tough resistance in the face of the expected large-scale offensive.
"We will not give up our territory," Zelensky said, adding that the fight for the Donbass region could shape the outcome of the war as a whole, meaning Ukraine had to stand its ground.
Zelensky said dialogue with Russia was important, if possible, but said it was difficult given the atrocities committed in Bucha and other parts of the country.
"Our society does not want us to continue talks," he said, adding that it was a "great tragedy."
Attacks continue around the country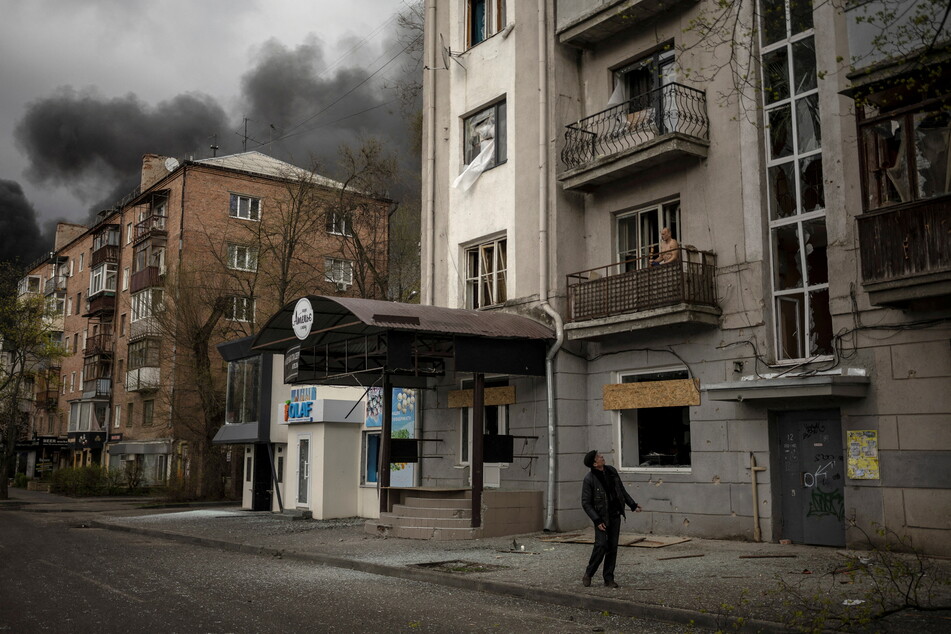 His comments came as fighting continued and at least five civilians were killed by Russian artillery and rocket fire in Kharkiv, while 13 were injured, according to Ukrainian media reports.
In further fighting, at least two people died in Zolote, in the Luhansk region, while four were injured, the region's governor Serhiy Hayday wrote on Telegram.
Missile attacks also continued in the region around the southern city of Mykolaiv, according to regional governor Vitali Kim, who said in a video that he was expecting Russia to mobilize. That could take one to two months, which he said gave Ukraine enough time to stock up on weapons.
European Commission President Ursula von der Leyen urged EU countries to send weapons to Ukraine quickly. "It holds for all member states, those who can should deliver quickly, because only then can Ukraine survive in its acute defensive struggle against Russia," she told the Sunday edition of German tabloid Bild.
Russia's former president Dmitry Medvedev meanwhile warned Europe that it could effectively be creating economic problems for itself as a consequence of those it was engineering in Russia through sanctions seeking to halt the conflict.
Medvedev accused von der Leyen of wanting to drive his country into bankruptcy, describing this as the "secret intention of the masochists from Brussels."
Cover photo: REUTERS