Ukraine war: Russian rockets reported near Odessa as Ukraine retakes towns near Kyiv
Kyiv, Ukraine - Little progress appears to have been made to end the war in Ukraine, after a day of diplomatic efforts marred by bad-tempered exchanges between Russia and the West.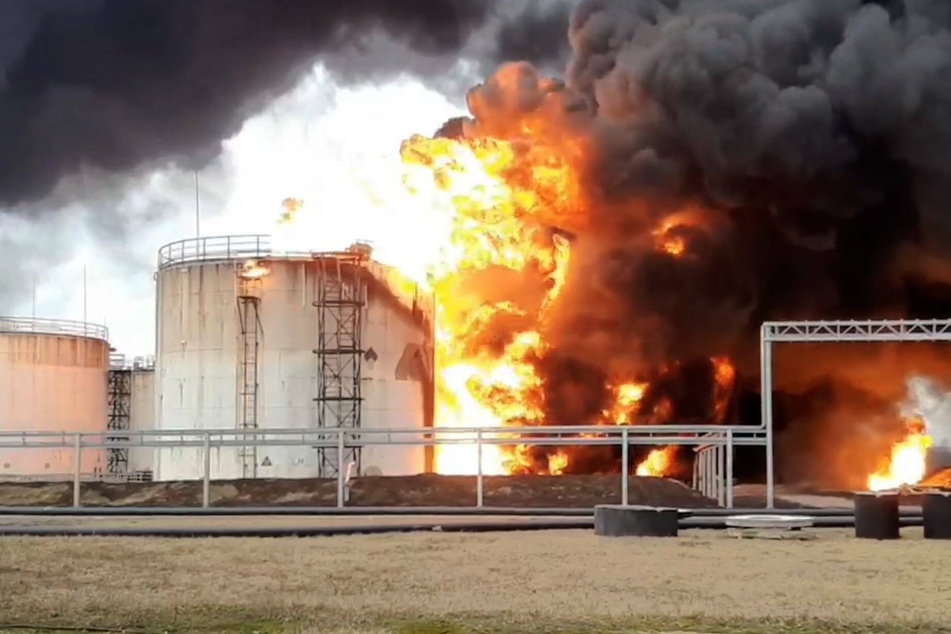 Russian President Vladimir Putin accused the West of looking for new pretexts for imposing sanctions on his country, adding that the unprecedented sanctions on Russia had all been prepared in advance and would have been implemented "in any case."

Signalling that Russia would never sacrifice its "national interests and traditional values," Putin said that while Russia wouldn't become a "closed country," there would be no more cooperation with Western companies in the near future.
Meanwhile, Tuesday's claims of troop withdrawals are being viewed with increasing skepticism. A senior Pentagon official said on Thursday that the Ukrainian capital remained at high risk from airstrikes, describing Russia's talk of de-escalation as "nice rhetoric" but the reality was that Kyiv was "still very much under threat."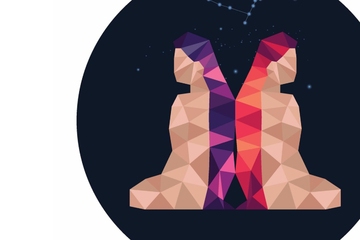 Ukraine's general staff said early Friday that Russian units have not been able to gain ground anywhere. The eastern Ukrainian city of Kharkiv continued to be shelled, but a breakthrough attempt near the city of Izyum failed. A Russian advance in the southern Ukrainian region of Mykolaiv was also unsuccessful.
In Kyiv, the city's military commander, General Mykola Zhyrnov, said the situation has eased a bit, but fighting continued on the outskirts.
Ukrainian President Volodymyr Zelensky, in a daily video address, spoke of Ukrainian cities "gradually being liberated from the occupying forces."

But he warned that it was not time to relax. "We all want victory," Zelensky in a video message. "But there will be more fighting. There is still a very difficult road ahead of us to get everything we are striving for."
Here's the latest news and the most important developments from day 37 of Russia's war on Ukraine.
UPDATE, April 1, 4:00 PM EDT: Russian rockets reportedly land near Odessa as EU leaders meet with China
Russian troops have fired rockets at a town not far from the strategic port of Odessa, according to Ukrainian sources. The Russians fired three Iskander missiles from Crimea, which Moscow annexed in 2014, the head of the regional administration, Maksym Marchenko, wrote on Telegram on Friday evening. He said there had been casualties but did not provide any further details.
The Ukrainian towns of Borodianka and Bucha have reportedly been liberated from Russian occupation. "March 31 will go down in the history of our town," said Bucha's Mayor Anatolii Fedoruk, where Russian troops have controlled the area since February 27.
Another prisoner exchange has taken place, according to Ukrainian sources. The Russian side released 71 Ukrainian servicemen and 15 servicewomen from prisoner-of-war status and received the same number of its own people in return, Ukrainian Deputy Prime Minister Iryna Vereshchuk wrote on Facebook on Friday. The information could not be independently verified.
The Ukrainian Defense Ministry has commented on the Belgorod attack on Russian soil, and said Ukraine not responsible for catastrophes or "miscalculations" in Russia, according to the Kyiv Independent.
Russian soldiers were definitely exposed to radiation during their operation at the former Chernobyl nuclear power plant, according to Ukrainian officials. The Ukrainian nuclear energy agency Energoatom said Russian troops had dug trenches in the exclusion zone around the reactor and so had contaminated themselves with radioactive material. Energoatom chief Petro Kotin said the soldiers had been sent to the radioactively contaminated region completely unaware.

Ukraine's deputy prime minister, Iryna Vereshchuk, wrote on her Facebook page that they had received such a high dose of radiation that "its consequences will have to be explained to them by doctors in protective suits."
An online summit between European Union and Chinese leaders on the Ukraine conflict failed to lead to a breakthrough on Friday. The EU used the talks to warn China of the economic and reputational risks involved in supporting Russia's invasion of Ukraine, while Beijing blamed Europe for the conflict and warned Brussels not to stoke regional tensions.
China was informed any support for Russia's war "would lead to major reputational damage" in Europe, European Commission President Ursula von der Leyen said in a press conference after the summit.
UPDATE, April 1, 10:30 AM EDT: Russian gas still flowing despite ruble threat
Despite concerns that Russian gas shipments to Europe would be cut off amid a fight about European sanctions and demands for payments in roubles, Russian gas firm Gazprom said pipelines are still sending gas westward.
Well over 300 million cubic feet of gas will be pumped to Europe on Friday, said Gazprom spokesperson Sergey Kupriyanov in comments reported by the Interfax news agency. That is almost the maximum daily amount allowed under current contracts.
That means gas is still flowing across Ukrainian territory despite Russia's ongoing invasion of the country. It also means shipments continue in the face of Kremlin threats to shut off the taps unless payments for gas start coming in rubles.
Western sanctions prompted by the invasion have damaged the economy and prompted a loss of value for the Russian currency. Forcing payments in rubles would help prop it up.
But the West balked at that demand. A new proposal allowing dollar or euro payments to a Russian-controlled bank went into effect on Friday, but it is unclear if Western purchasers have opened such accounts.
UPDATE, April 1, 10:00 AM EDT: "Time is running out" for civilians in Mariupol
The International Committee of the Red Cross warned major obstacles remained on Friday to evacuating thousands of civilians from the besieged Ukrainian port city of Mariupol.
"Not all the details are yet in place so that this happens in a safe manner. It's not yet clear that this will happen today," Red Cross spokesperson Ewan Watson said at a press briefing in Geneva, Switzerland
A Red Cross team with three vehicles set for Mariupol on Friday. The plan is for the Red Cross to escort a convoy of dozens of buses and private vehicles carrying residents out of the war-ravaged city.
Watson said the operation was stalled by two main problems: first, Ukrainian and Russian officials had agreed to a humanitarian corridor, but it was still not clear if the message had been received by their ground troops, and second, the destination for where the people would be taken to had not been completely worked out.
"Time is running out for the people in Mariupol. They are desperately in need of assistance," Watson said.
"We are running out of adjectives to describe the horrors that residents of Mariupol have suffered."
UPDATE, April 1, 5:30 AM EDT: Ukraine accused of attack on Russian territory
Russian officials accused a pair of Ukrainian helicopters on Friday of launching a missile attack that left a fuel depot in blazes in the western Russian city of Belgorod.
Vyacheslav Gladkov, governor of the Belgorod region, made the accusation on the Telegram messaging service and shared a video of the fire. He said there were no deaths and that the situation in the city near the Ukrainian border is stable.
Gladkov said the attack would not disrupt power supplies in the region. Oil company Rosneft told the Interfax news agency that the facility was evacuated as reports came in about the approaching helicopters.
If confirmed, this attack would mark a major move on the part of the Ukrainian armed forces, who have slowly but surely taken a more proactive stance over the past week.
UPDATE, April 1, 5:00 AM EDT: Mariupol residents on standby for chance to flee
Red Cross and UN workers will make a renewed attempt to help residents of the besieged Ukrainian city of Mariupol flee during a ceasefire declared by invading Russian forces.
But city officials reported that the escape routes were still blocked off early on Friday, despite an assurance from Russian Major General Mikhail Mizintsev that people would be able to leave. The Russian Defense Ministry said Friday's ceasefire came after an appeal by French President Emmanuel Macron and German Chancellor Olaf Scholz.
There were reports that evacuations were going ahead out of the nearby Russian-occupied city of Berdyansk, mostly of Mariupol residents who had made it to that point.
Buses were available for the evacuation to the Ukraine-controlled city of Zaporizhia. People with working private vehicles were told to join the convoy.
UPDATE, April 1, 4:30 AM EDT: Ukraine claims to have recaptured territory
Ukrainian forces say they have recaptured 11 settlements in the southern Ukrainian region of Kherson in the past few days.
During the advance in the north of the region, they also came across abandoned Russian military equipment, including T-64 tanks, the Defense Ministry said.
Ukrainian authorities were able to deliver food and medicines to locals, according to a ministry statement.
The Russian military previously claimed to have completely taken over the Kherson region.
Ukrainian President Volodymyr Zelenskyy warned that Moscow wanted to establish a pro-Russian "people's republic" in the region, along the lines of the eastern Ukrainian separatist regions of Donetsk and Luhansk.
Cover photo: IMAGO / SNA