Ukraine war: US announces historic release of oil reserves and claims Kyiv is still under threat
Kyiv, Ukraine - Russia says it has offered a ceasefire in the embattled Ukrainian city of Mariupol to allow civilians to evacuate, and issued a deadline for Kyiv to declare its own cessation of fighting.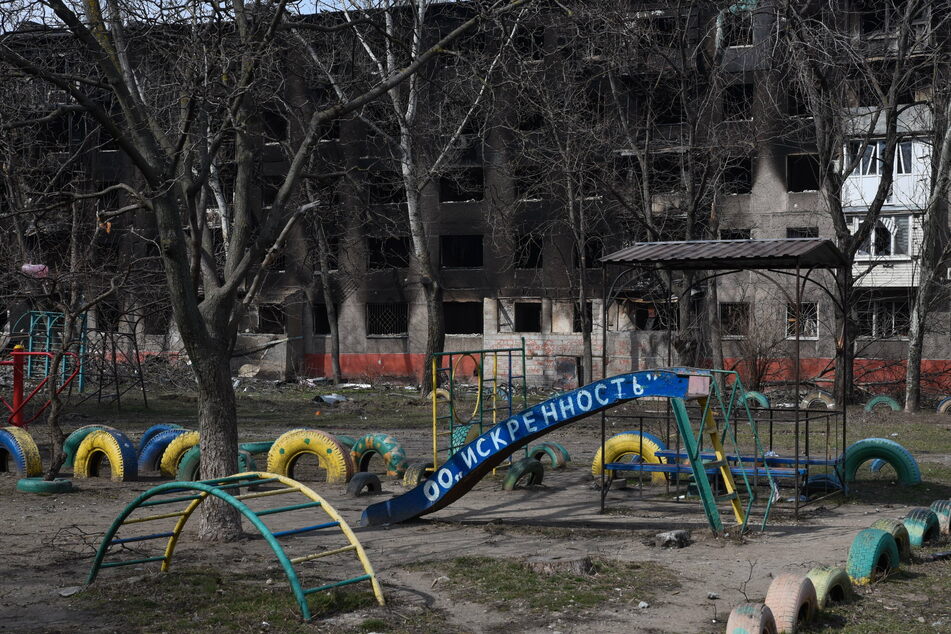 Russia's army is declaring a humanitarian ceasefire on Thursday morning from 10 AM local time (3 AM EDT) with the goal of allowing civilians to flee first to Berdyansk and then on to Zaporizhia, Russian Major General Mikhail Mizintsev said Wednesday, as cited by Interfax news agency.

Ukraine must declare its own ceasefire and inform Russia, the United Nations, and the International Red Cross in writing by 6 AM for the measure to come into effect.
Kyiv and Moscow have repeatedly accused each other of sabotaging the escape of residents from Mariupol, which has been surrounded by Russian troops for weeks. Peace talks will continue online between the two countries on Friday, the head of the Ukrainian delegation, David Arakhamia, said on Telegram late Wednesday.
"Yes, there is a negotiation process that will continue. But so far it's just words. Nothing concrete," Ukrainian President Volodymyr Zelensky said in a video message.
Only the situation on the battlefield shows how things really are, he said.
Russia agreed to significantly reduce its combat operations near Kyiv and Chernihiv in peace talks with Ukraine held in Istanbul on Tuesday, but many observers see what Moscow has spun as a withdrawal of troops as more of a rotation and resupply of units. He also said Russia is not withdrawing voluntarily from the areas around the Ukrainian capital Kyiv and the northern city of Chernihiv – which reported "colossal" attacks Wednesday – but is rather being ousted from there by the Ukrainian army.
According to British intelligence, Russian units suffering heavy losses have been forced to retreat to Russia and allied Belarus this week to reorganize and resupply.
The US believes Russian President Vladimir Putin is being misinformed by his advisers about "how badly the Russian military is performing and how the Russian economy is being crippled by sanctions," White House Communications Director Kate Bedingfield said, citing intelligence reports.
Here's the latest on day 36 of the war in Ukraine.
UPDATE, March 31, 4:35 PM EDT: White House announces historic release of US reserve oil as Ukrainian official claims Russia has stolen humanitarian aid
As expected, in an effort to combat the spike in oil prices spark by Russia's invasion of Ukraine, the White House on Thursday announced an "unprecedented" and historic release of oil from the US Strategic Petroleum Reserve. President Joe Biden said he plans to release an average of 1 million barrels of oil per day from the reserves for the next six months. Biden is also calling for an increase in domestic oil production. The president is subsequently urging Congress to make companies pay fees on wells from their leases that they haven't used in years and on acres of public lands that they are hoarding without producing.
Biden is also reiterating his commitment to achieving energy independence by reducing US dependence on oil altogether, calling on Congress to help speed the transition to clean energy that is made in the US.
A senior Pentagon official said on Thursday that Kyiv remains at high risk from Russian airstrikes, and that the Russian military continues to press the city with attacks from above, increasing significantly in the past 24 hours.
President Putin has said that while Russia wouldn't become a "closed country," there would be no more cooperation with Western companies in the near future. He also claimed that the Western sanctions on Russia had all been prepared in advance and would have been implemented "in any case," suggesting the war in Ukraine had just been a pretext.
In regard to his earlier decree that Western states must open accounts with Gazprombank starting Friday in order to continue receiving Russian gas, Putin said payments can continue to be deposited in euros or dollars into the Russian accounts. Gazprombank would then convert the money into roubles and transfer the amount. Kremlin spokesman Dmitry Peskov also confirmed that EU countries could probably continue to pay for gas deliveries in euros as before.
Meanwhile, Ukrainian Deputy Prime Minister Iryna Vereshchuk has claimed that 14 tons of humanitarian aid and supplies on 12 buses to Mariupol have been stolen by Russian troops. More negotiations are underway to evacuate people by these buses to Zaporizhzhia, according to reports. She also said Russians have forcibly moved 45,000 residents out of Mariupol to Russian-occupied parts of Donetsk Oblast.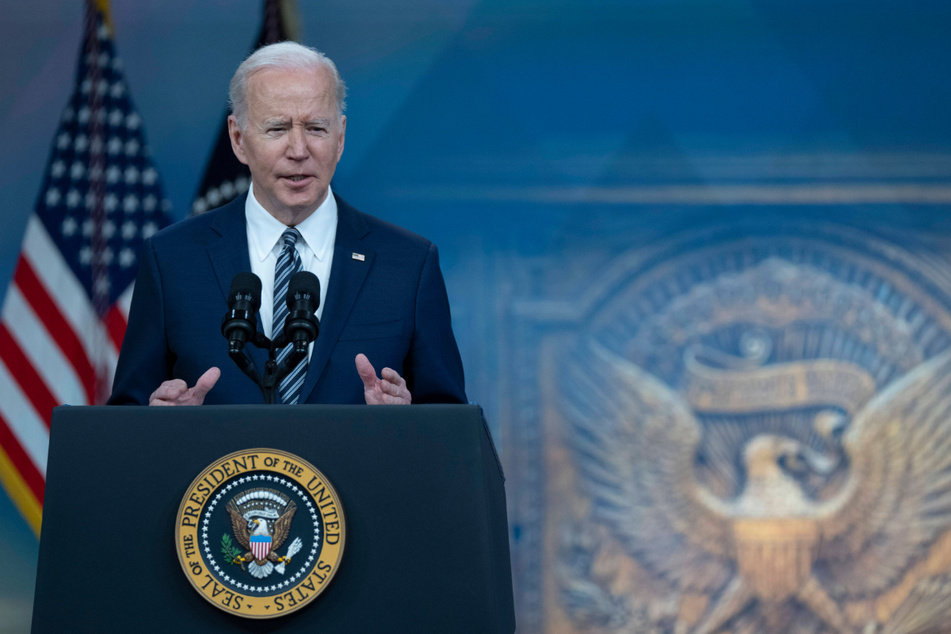 At an international donors' conference for Ukraine coordinated by Britain on Thursday, further pledges were made for arms deliveries to the country, according to the British government. The Ministry of Defense did not give precise details on the quantity and nature of the planned arms deliveries, but according to London, more than 35 states participated in the conference.
UPDATE, March 31, 3:30 PM EDT: Russia's ceasefire is not enough to evacuate Mariupol, according to France.
French President Emmanuel Macron is calling for an extended ceasefire in the devastated Ukrainian city of Mariupol to allow humanitarian aid to reach residents in need. Russia's hours-long ceasefire on Thursday was not enough time to allow trapped residents to get out and aid in, his office said.
On Thursday, the Ukrainian government sent 45 buses to Mariupol to get people out. The success of the mission was not yet clear by early evening.
Russia has accused Ukraine of detaining 68 foreign ships in its Black Sea ports near Odessa. The ships belong to China, Turkey, Switzerland and Greece, among others, Defense Ministry spokesman Igor Konashenkov said in Moscow on Thursday, claiming Russia was opening a safe corridor every day so they could leave.
According to the crews, however, the Ukrainian authorities had banned foreign ships from leaving "under threat of immediate sinking," a claim that could not be independently verified.
The Ukrainian Foreign Ministry had previously blamed Russia for the mines drifting in the Black Sea, saying they had been seized in the Crimean port of Sevastopol in 2014 when Russian troops annexed the Crimean Peninsula.
UPDATE, March 31, 11:00 AM EDT: Russian gas must be paid for in rubles, says Putin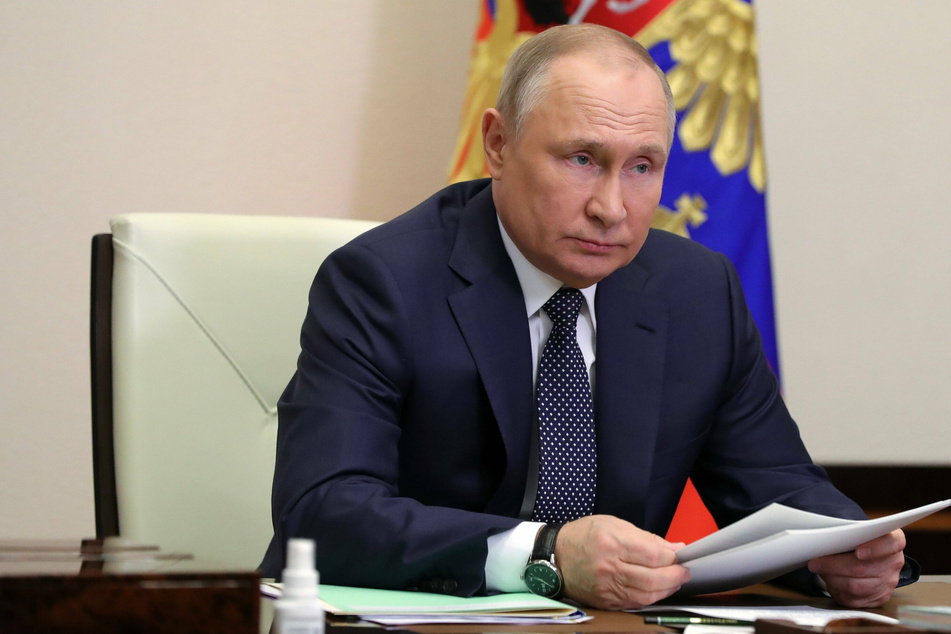 Vladimir Putin signed a decree requiring foreign buyers of Russian gas to open accounts with Gazprombank in order to pay, starting April 1.
Unless they did so, Putin said on Russian state TV Thursday, deliveries to so-called "unfriendly" countries would be stopped. According to Reuters, he specifically insisted that payments had to be made in rubles. Failure to do so would result in defaults.
European governments, including those of Germany, France, and Britain, were quick out of the blocks to reject the demand. German Chancellor Olaf Scholz insisted all transactions would be paid in Euros.
There was also some confusion after Italian Prime Minister Mario Draghi said Putin had told him over the phone that existing contracts would remain in place, as a "concession" to European companies and states.
Meanwhile, President Joe Biden is about to announce that the US is tapping into its strategic stockpiles, to the tune of 1 million barrels of oil released daily for the next six months. This, according to the administration, is "unprecedented."
UPDATE, March 31, 9:00 AM EDT: Putin orders new conscripts
Russia is conscripting 134,500 men between the ages of 18 and 27, according to a decree signed by Russian President Vladimir Putin, as reported by several Russian news agencies.
The young men will be enlisted by mid-July. At the same time, the mandatory 12 months of military service for Russians is being scrapped. It is unclear how many conscripts will leave the army to join the reserves.
The one-year stint of military service for men between the ages of 18 and 27 is a legal requirement in Russia. Conscription orders are given twice each year. The Russian Minister of Defense, Sergei Shoigu, had emphasized a few days ago that new recruits will not be sent to hotspots.
Around two weeks into Russia's invasion, the Kremlin admitted that conscripts were being sent into the fighting, but it claimed it had not been aware of this and promised to investigate these cases, as well as punish those responsible.
UPDATE, March 31, 8:30 AM EDT: Assault in eastern Ukraine continues
Russian troops are continuing their attacks in eastern Ukraine and have seized control of the settlement of Zolota Nyva, south-west of Donetsk, the spokesperson for the Russian Defence Ministry, Igor Konashenkov, said on Thursday according to Interfax.
According to Konashenkov, Russian troops advanced just under four miles on Wednesday and killed up to 60 enemy forces. The information could not be independently verified.
Meanwhile, units of the separatist area of Luhansk advanced three miles and are currently fighting Ukrainian forces at the city of Kreminna north-west of Luhansk, Konashenkov said. Fighting in the region had stopped attempts at an evacuation, tweeted First Deputy Minister of Foreign Affairs Emine Dzheppar.
According to the Russian Ministry of Defense, 53 Ukrainian military targets, including surface-to-air missile systems and ammunition and weapons stores, have been destroyed through bombing since Wednesday.
Konashenkov also confirmed the destruction of fuel stores in the cities of Dnipro and Novomoskovs'k as well as two other towns, which had been supplying Ukrainian troops in the Donbas area.
The regional council of Dnipro had reported the destruction of the fuel stores.
On Wednesday, the Russian Ministry of Defense confirmed it was withdrawing forces from Kiev and nearby Chernihiv, in order to "complete the operation of the full liberation of the Donbass."
UPDATE, March 31, 4:34 AM EDT: Reports of radiation sickness among Russian troops
The Guardian's Kim Willsher has a remarkable update on the situation at Chernobyl, which became a battleground in the first week of the invasion and was occupied by Russian troops. At least some of them are now reportedly retreating into Belarus to be treated for acute radiation poisoning.
According to some accounts, despite entering the site of the world's worst nuclear disaster, where radioactivity is still far above safe levels in many areas, Russian soldiers had no protective gear and even dug up the soil.
For Willsher, this is either "a remarkable level of either ignorance," or straight up "criminal recklessness."
UPDATE, March 31, 4:30 AM EDT: Russian soldiers "short of weapons and morale"
Vladimir Putin's advisers are scared to tell him the truth about the progress of his Ukraine invasion but the extent of the Russian leader's "misjudgments" must be "crystal clear to the regime," Jeremy Fleming, the head of Britain's GCHQ spy agency, has said.
In a rare public address during a visit to Australia, Fleming said Putin had "massively misjudged the situation."
"It's clear he misjudged the resistance of the Ukrainian people," he insisted.

"He underestimated the strength of the coalition his actions would galvanize. He under-played the economic consequences of the sanctions regime. He over-estimated the abilities of his military to secure a rapid victory."
"We've seen Russian soldiers – short of weapons and morale – refusing to carry out orders, sabotaging their own equipment and even accidentally shooting down their own aircraft," Fleming revealed.
"And even though we believe Putin's advisers are afraid to tell him the truth, what's going on and the extent of these misjudgments must be crystal clear to the regime."
Cover photo: IMAGO / ITAR-TASS