Russian sanctions: Here's what's working and what isn't
Moscow, Russia - Since Russia started its war against Ukraine on February 24, new sanctions have piled up against the aggressor. But how effective is the avalanche of punishment?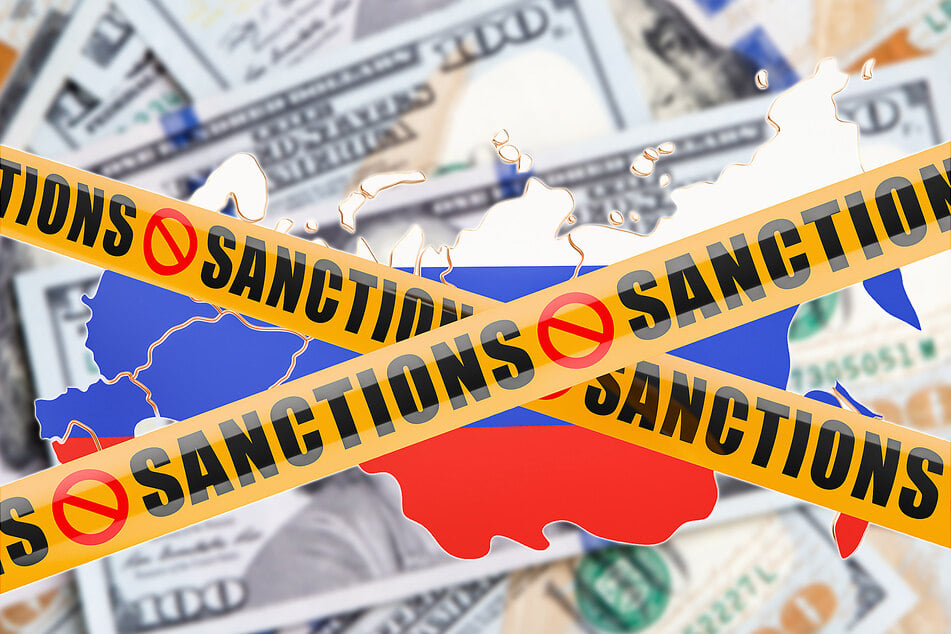 Wave after wave of sanctions from countries and international corporations has slammed Russia, its president Vladimir Putin, and the Russian people, in response to the invasion of Ukraine.
But the war is still very much going on.

Meanwhile, the New York Times published a breakdown that shows how hit-and-miss sanctions are, and how a lack of clear goals can weaken the impact of economic punishment.
Hundreds of sanctions are still aimed at Russia and other countries, but the article, and many studies and academic papers, point out that sanctions don't always end a war.
Only half of the 1,100 cases of all sanction use since 1950 partially achieved their stated goals, and only 35% were completely effective, according to the Global Sanctions Database (GSDB).
And since the issuing countries have a vested interest to declare their sanctions a success, it can be hard to track if sanctions really accomplish what they are supposed to, particularly when their goals are often as delicate as ending a war or stopping human rights offenses for millions of people.
Despite an inconsistent track record, countries are increasing their use, GSDB analysts Constantinos Syropoulos and Yoto Yotov told the NYT.
Another goal of sanctions, according to a study in the Journal of Peace Research, can be to push the population of a targeted country to oppose their government. In Russia, that can have ruinous consequences, now that the government has enacted bans against most forms of free speech.
A video snippet featured on the Daily Show with Trevor Noah showed one protestor was arrested for a sign with "two words" written in Russian, while another was arrested for holding an empty sign.
DW also reported on the impressive and brave protests of citizens demonstrating against their country, where the penalty can be up to 15 years in prison for spreading "fake news" about the war in Ukraine.
So far, over 15,000 Russians have been arrested for protesting the invasion of Ukraine.
Sweeping sanctions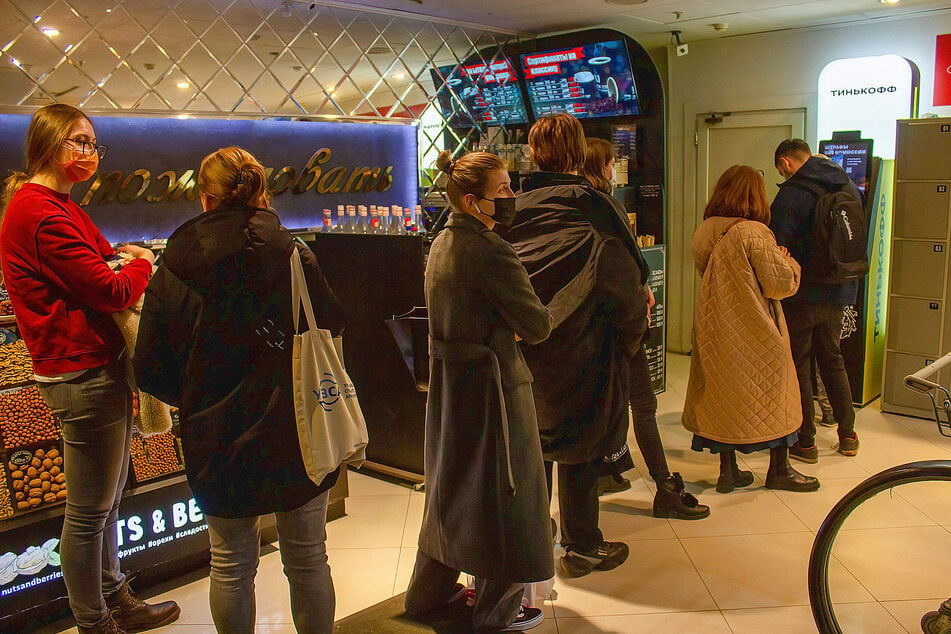 The White House issued an announcement on March 11, laying out the sanctioning efforts of President Joe Biden, along with the leaders of the EU and the other G7 nations of Canada, France, Germany, Italy, Japan, and the UK.

The crackdown, which was supposed to put pressure on Putin to stop the war by crippling the Russian economy, has been a partial success.
The Russian economy is crippled, with a shuttered stock market, harsh reductions to international trade, and a drop in the national currency, the ruble, now worth just over one US penny.
The White House clapped itself on the back for "the result of our historic, multilateral coordination and commitment to ensure that Putin's war of choice is a strategic failure. Russia has now become a global economic and financial pariah."
Private companies and investors have fled the country, with big names from the tech industry halting their business operations. Apple and Microsoft no longer sell or support their products in Russia, Google and Apple have halted payment support for Russian users, Russian social media and YouTube channels have been demonetized.
Altogether, Meta, YouTube, Netflix, TikTok, and Twitter have censored Russian state-backed media or ended service to the country entirely
The sweeping sanctions also cut Russia off from the SWIFT international banking system, froze foreign accounts, targeted imported Russian luxury goods, fossil fuels, and halted exports of those same trade goods to Russia.
To top it all off, financial experts also worry that the country won't be able to pay over $150 billion in foreign debt, since the measures targeting its economy have cut Russia off from $630 billion in international assets, according to the BBC.
But the sanctions, as brutal and costly as they are, haven't stopped the war, or prevented the escalating violence targeting Ukrainian civilians.
Mixed effect on target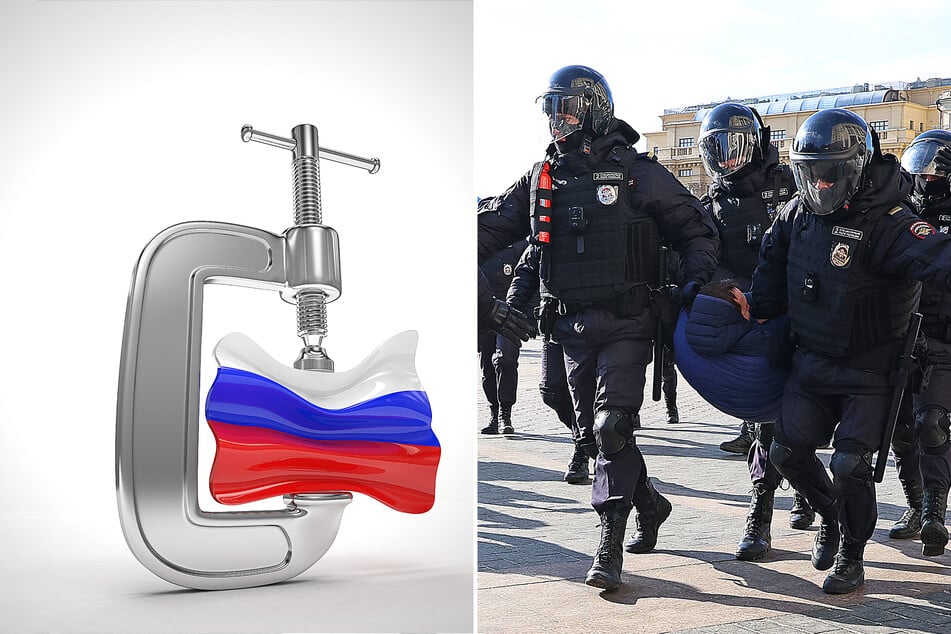 The financial sanctions leveled at Russia have had real effects on the lives of everyday people.
The plummeting value of the ruble saw lines form at ATMs as Russians tried to withdraw some of their savings in other currencies, hoping to avoid losing their hard-earned cash.
The University of Pennsylvania reported that the situation is deteriorating, with a limit on the equivalent of $10,000 in cash withdrawals, and shortages in supermarkets, which are expected to worsen.
All traces of independent news media have been erased and the remaining news agencies still broadcasting are state-controlled, like RT and Sputnik.
This leaves them in an information vacuum, where all they can easily access is government propaganda on the "special operation", Russia's term for the war in Ukraine.
What's more, only those who are internet- and tech-savvy enough to use Virtual Private Network (VPN) services have any hope of getting around their own countries censorship or international sanctions like geo-blocked content.
Putin has recently come close to admitting that the sanctions have blasted his country's economy, but that just seems to have made him double down on the violent action and rhetoric.
There is no guarantee that these sanctions will do what they are supposed to. Meanwhile, the war in Ukraine continues, while Russian citizens bear the brunt of the crushing economic punishment aimed at their country.
Cover photo: Collage: IMAGO / agefotostock, Panthermedia (Stock)