Ukraine war: Ukrainian forces reach Russian border in symbolic effort
Kharkiv, Ukraine - A group of Ukrainian troops pushed their way to the Russian border, a video shows, registering a symbolic win for a country that has been under Russian invasion for nearly three months.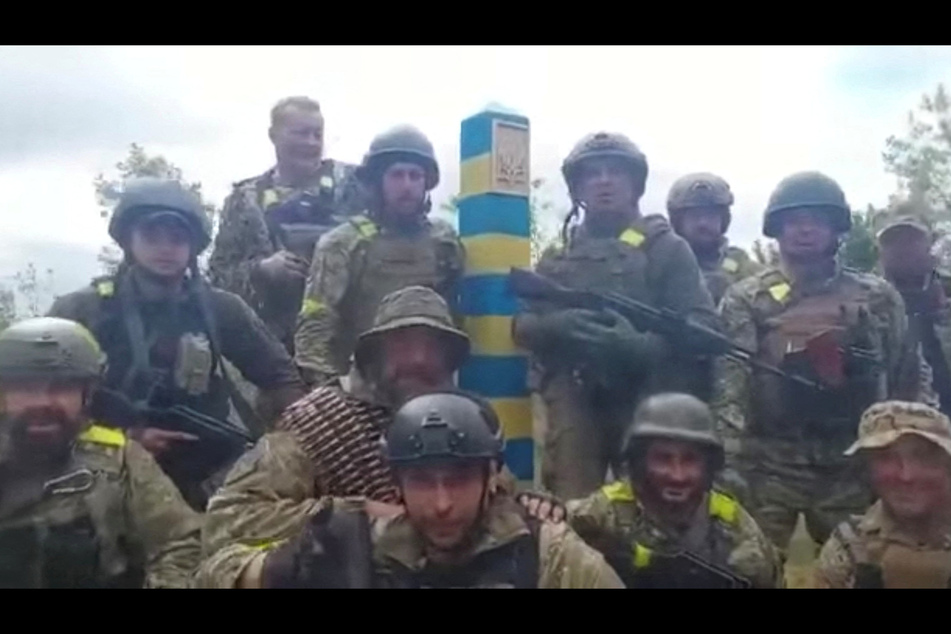 The video released by the Defense Ministry late Sunday shows about a dozen soldiers in the country's eastern province of Kharkiv reaching a Ukrainian border post.
The eastern province of Kharkiv – which has a capital of the same name – came under some of the heaviest Russian attacks in the early days of the war.
The region remained a focus when Russian forces re-channeled their efforts on Ukraine's east, after making little headway in the rest of the country.
The fact that Ukrainian forces could make such a foray to the border is a psychological victory for their side. Ukrainian forces have reported wins against the Russian side in the region for several days now.
But there were no signs that Russia and its primary ally, Belarus, were giving up yet.
A tweet from the British Defense Ministry highlights how Belarusian forces are moving closer to Ukrainian territory in the west. Belarus has, so far, not allowed its own forces into the war, but has allowed Russian forces to launch attacks from there.
The ministry statement noted that, by moving forces near to the border, Belarus would tie up the attention of Ukrainian forces, leaving them unavailable for action on the eastern front.
Cover photo: REUTERS