Ukraine war: US reopens Kyiv embassy as war crimes trial begins
Kyiv, Ukraine - Ukraine got another morale boost on Wednesday after the US State Department announced that its embassy in Kyiv had reopened as the tide appeared to be turning against Moscow in its war of aggression.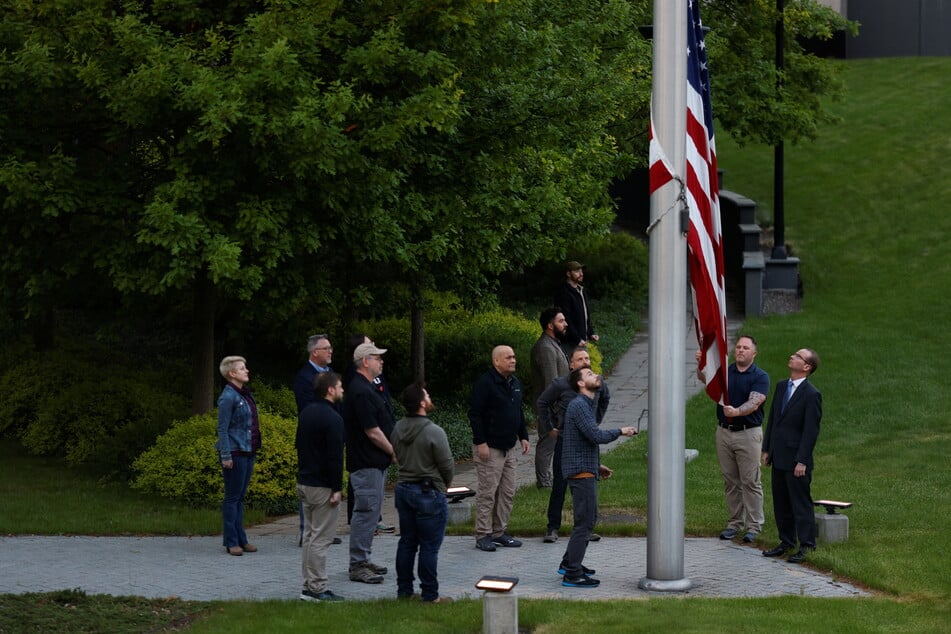 The embassy, which closed its doors shortly before the Russian invasion began in late February, had opened again with enhanced "security measures and protocols," a State Department statement said.
"The Ukrainian people, with our security assistance, have defended their homeland in the face of Russia's unconscionable invasion, and, as a result, the Stars and Stripes are flying over the Embassy once again," Secretary of State Antony Blinken wrote in the statement.
The move is a big lift for Kyiv and a slap in the face for the Kremlin, which has seen its operations stall in most of Ukraine.
A new US ambassador to Ukraine was also confirmed by the Senate on Wednesday. Career diplomat Bridget Brink was officially confirmed for the role, having previously served as envoy to Slovakia, as well as deputy ambassador in Uzbekistan and Georgia.
War crimes trial begins in Kyiv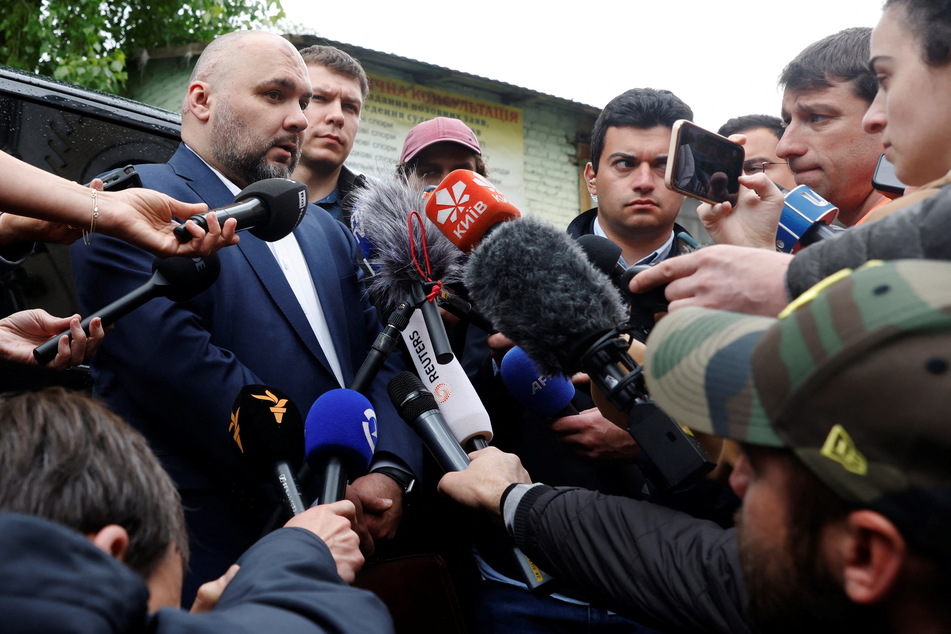 In another symbolic first, the trial of a 21-year-old Russian soldier accused of war crimes for his alleged murder of a 62-year-old civilian in the Ukrainian city of Sumy in March got under way in Kyiv on Wednesday. The defendant, who pleaded guilty, could be facing a life sentence if convicted.
The Ukrainian army announced it had made more territorial gains in the Kharkiv region on Wednesday, saying its forces had regained control of the village of Dementievka, near the Russian border, in an advance to the north of Ukraine's second city.
Despite heavy fighting in the Luhansk region, including ground offensives supported the Russian air force, Moscow had failed to gain much ground, the General Staff reported, though this could not be verified independently.
Situation at Mariupol steel plant still unclear
The news came following a Russian Defense Ministry announcement earlier on Wednesday that a total of 959 Ukrainian fighters had finally surrendered to Russian forces in the besieged Azovstal steelworks in the city of Mariupol after holding out for weeks and becoming national heroes in Ukraine.
It remains unclear how many, if any, fighters remain in the steelworks. A group of civilians also trapped in the complex was bussed out last week. Russia considers Mariupol a strategically key prize, as it hopes to create a land bridge to the Crimean Peninsula.
However, after almost three months of fighting, its control of the city remains incomplete.
Cover photo: REUTERS