Ukraine war: Zelensky still focused on negotiations as evidence of Russian atrocities grows
Kyiv, Ukraine - Ukrainian President Volodymyr Zelensky aims to focus on peace negotiations with Moscow, despite recent revelations of alleged war crimes committed by Russian troops.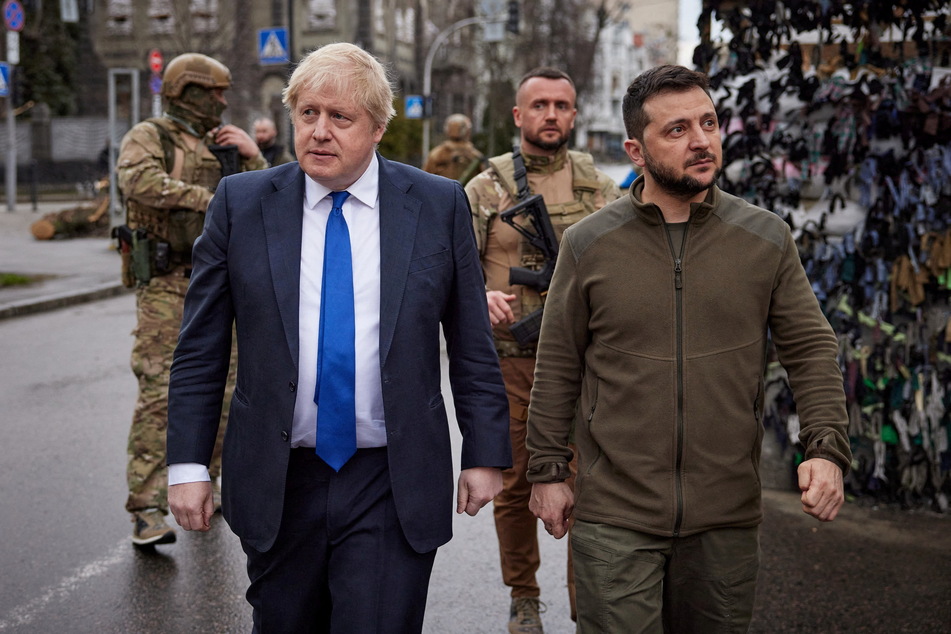 "At the same time, unfortunately, we are seeing preparations for an important – some say decisive – battle in the east of our country," he said after a meeting with Austrian Chancellor Karl Nehammer in Kyiv.

While Russian troop concentrations are being observed in the east and south of the country, Ukraine, however, is ready to negotiate with Russia "for the time being."
The alleged human rights abuses committed by invading Russian forces can now be reported by Ukrainians to a new website announced by Ukrainian Foreign Minister Dmytro Kuleba.
"The evidence being gathered about the atrocities committed by the Russian army in Ukraine will make sure that these war criminals don't escape justice," he tweeted.
The website features images and reports by witnesses recounting the murder, torture and rape of civilians during Russia's ongoing invasion.
More horrors were reportedly uncovered after a mass grave containing dozens of Ukrainian bodies was found Saturday in Buzova, a village west of Kiev, a local official says.
Taras Didych, the local leader, told Ukrainian TV that the bodies were found in a pit near a petrol station.
Bodies had also been found in a dozen shelled cars on the main road from the cities of Kiev to Zhytomyr, which goes through Buzova, he said.
Russian troops recently withdrew from the area around Kiev, after spending the first several weeks of the war trying unsuccessfully to blockade the city.
Russian assault continues in east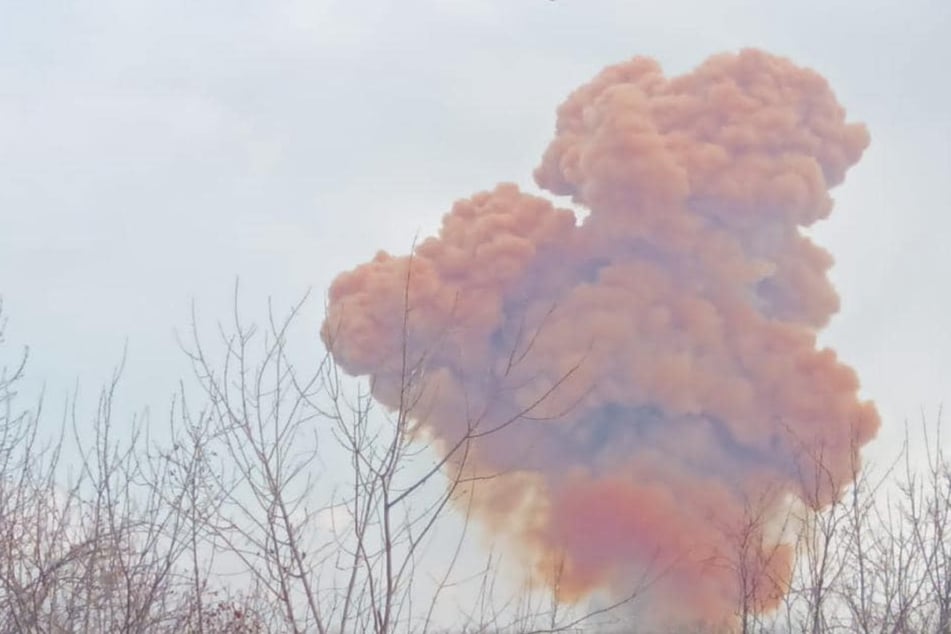 British Prime Minister Boris Johnson also travelled to Kyiv on Saturday.
"The leadership of the United Kingdom in providing our country with the necessary assistance, especially in terms of defense, as well as the leadership in sanctions policy will remain forever in history," Zelensky said in a video published on Saturday evening, adding that "new sanctions" were also discussed with Johnson.
Zelensky also reiterated a call for a ban on oil imports from Russia.
"The oil embargo should be the first step. At the level of all democracies, the whole civilized world. Then Russia will feel it. Then it will be an argument for them - to seek peace, to stop pointless violence," Zelensky said in a video address on Saturday evening.
The visits by the two leaders come on the heels of one by European Commission President Ursula von der Leyen and EU foreign policy chief Josep Borrell on Friday.
Meanwhile, attacks continued in the east of the country. A storage facility containing nitric acid has apparently been damaged by shelling not far from the embattled eastern Ukrainian town of Rubizhne in the Luhansk region.
"If you are in a building, close doors and windows!" Luhansk Governor Serhiy Hayday warned. People in bomb shelters should not leave them. He released a video showing a thick reddish cloud said to be from nitric acid.
Britain's Ministry of Defense (MoD) on Saturday night said that the withdrawal of Russian forces from Ukraine's north left "evidence of the disproportionate targeting of non-combatants," adding that the Russians were also attacking "infrastructure targets with a high risk of collateral harm to civilians, including a nitrate acid tank at Rubizhne."
According to Ukrainian Health Minister Viktor Liashko, 21 hospitals have been "completely destroyed," while 300 hospitals other health institutions are at least partially damaged.
Since the beginning of the war, almost 4.5 million of some 44 million Ukrainians have left their homeland.
Cover photo: REUTERS