US Secretary of State pledges billions more in aid to Ukraine during surprise Kyiv trip
Kyiv, Ukraine - US Secretary of State Antony Blinken pledged $2 billion in fresh aid for Ukraine and other countries in the region during an unannounced visit to Kyiv.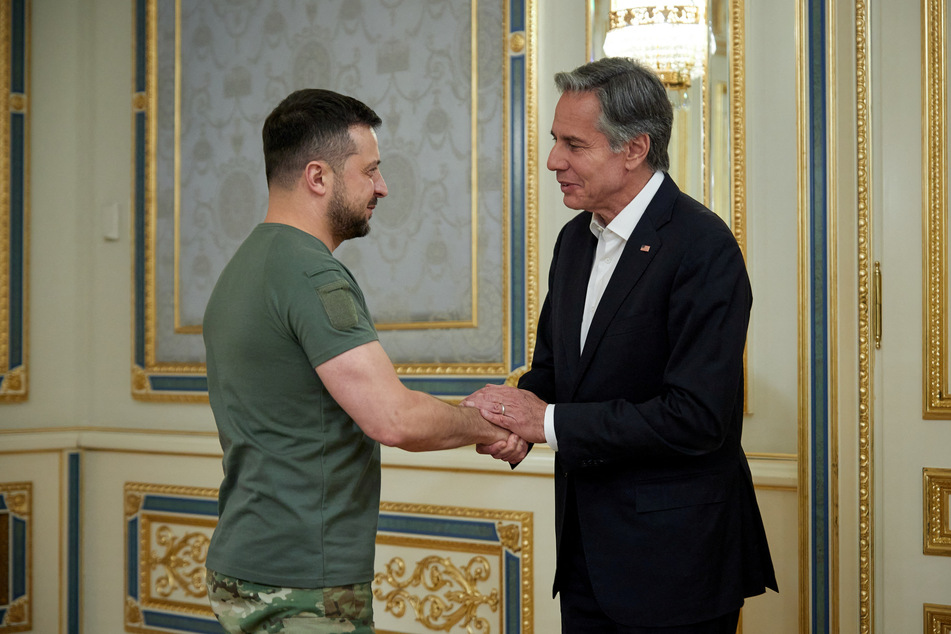 Blinken was meeting Ukrainian President Volodymyr Zelensky, the president's spokesperson, Serhiy Nikiforov, told Ukrainska Pravda news site earlier.
Blinken was traveling accompanied by journalists from CNN, who reported that he had met Ukrainian Foreign Minister Dmytro Kuleba and visited a children's hospital in the capital.
The money he pledged will be divided between Ukraine and 18 Eastern and Southern European countries.
The sum followed an announcement by US Defense Secretary Lloyd Austin that Ukraine would receive another $675 million in military aid from the US. Austin had invited the members of the Ukraine Contact Group to a conference at the Ramstein US airbase in Germany.
In a broad assessment of the war so far, US Chairman of the Joint Chiefs of Staff Mark Milley said that Russia's invasion of Ukraine had been a military failure, with Moscow's forces only achieving "minor tactical success in various parts of eastern Ukraine."
Meanwhile the leader of the pro-Russian separatists in Donetsk, Alexander Khodakovsky, openly contradicted one of Moscow's justifications for the war, saying he has found no evidence that Kiev planned to attack Russia.
"Ukraine has been preparing for a defensive war," Khodakovsky said in on his Telegram channel, referring to documents captured by his troops after seizing Ukrainian positions. He said he had not come across a single tactical document that laid out acts of aggression.
Cover photo: REUTERS